The UK festival season is fast approaching. For many, it kicks off at the annual late May Bank Holiday weekend gathering known as the Slam Dunk Festival. Over the coming weeks, we will be publishing a plethora of Slam Dunk Fest related content.
The Slam Dunk Festival has a history for highlighting up-and-coming bands and 2018 is no different. The 'Breakout' stage will be home to some of the best emerging acts with names such as Palaye Royale, Chapel, Sleep On It, and Dream State set to play over the weekend.
While for festival-goers it gives them a chance to see a host of exciting names across the festival, the band themselves also get the same opportunity. For Matt Clarke of rising pop-rockers Milestones, he'll be sharing the stage with emerging Cardiff group Holding Absence. Having seen them several times, Matt has grown fond of the Welsh band. We recently spoke to Matt about his admiration for Holding Absence. This is what he had to say…
---
Holding Absence have been a band I've strongly admired for quite some time now. They really stand out in the scene right now for offering a very diverse and cutting-edge sound that not many, if any, can really match right now. I really do think there are very few vocalists, at this level, that stands out as a clear potential candidate for future stardom than Lucas Woodland. I have every faith (and have told him many times) that Lucas has that ability to deliver an incredible performance.
I've seen them perform numerous times now, and every time they stand out as one of the greatest bands I've seen live. They are able to capture the attention of an audience, even if they are the support. They are a truly unique, upcoming band I have every level of admiration for and believe that in five years from now, we will be talking as a household name within the world of rock music.

Looking forward, I'm excited to hear them release a full-length record. So far, we've only been treated to EP's and their most recent split with Loathe (also on SharpTone Records). I saw them on their 'This Is As One' tour with Loathe and they've come a long way since I last saw them, this time delivering more of a set like headliners. I wouldn't be surprised if in a few years from now we are seeing them headline some huge rooms.
If you haven't heard them yet, I highly recommend you start with 'Saint Cecilia' or 'Permanent' – both songs perfectly capture what the band represents musically and has the melodic, atmospheric vibe that Holding Absence seem to really thrive writing.
---
'Red Lights' by Milestones is out now on Fearless Records.
'This Is As One' by Loathe / Holding Absence is out now on Sharptone Records.
Milestones links: Website | Facebook | Twitter | Instagram
Holding Absence links: Website | Facebook | Twitter | Instagram
---
Both Milestones and Holding Absence will be playing the Slam Dunk Festival on the following dates:
May
Sat 26 City Centre, Leeds
Sun 27 Hatfield Park, Hatfield
Mon 28 The NEC, Birmingham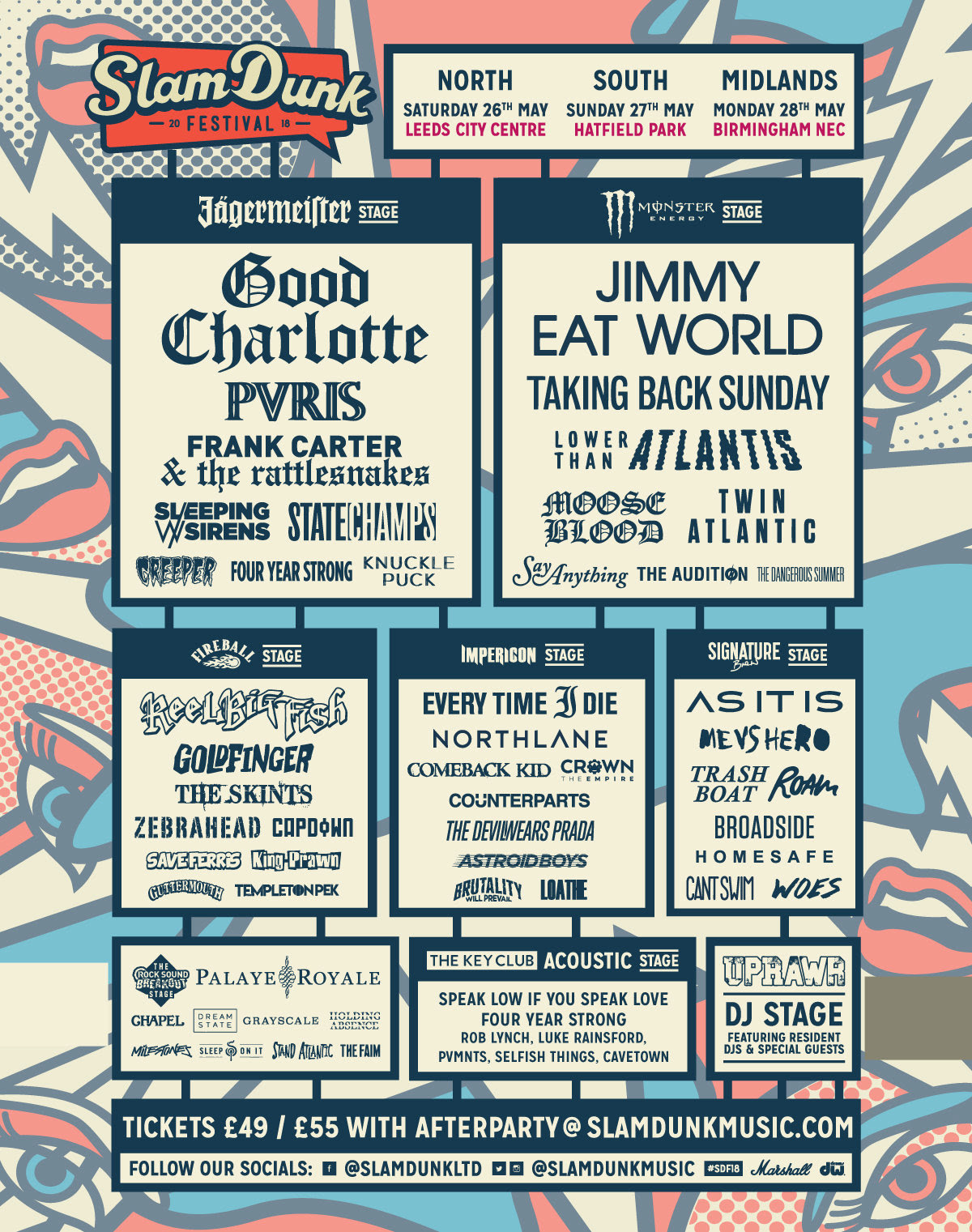 Tickets can be purchased here.
Slam Dunk Festival links: Website|Facebook|Twitter|Instagram
---
If you have enjoyed reading this article and would like to help us produce more content and promote more great new music, please consider donating to our Patreon page.