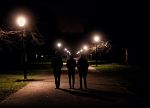 Screamo band We Came Out Like Tigers have released a full stream of their new EP, 'Ever-Crushed at Pecket's Well'. 
Pre-orders for the new record can be found on Dog Knight Productions' bigcartel. The LPs will be officially released on the 14th April.
Click read more to listen to the stream.