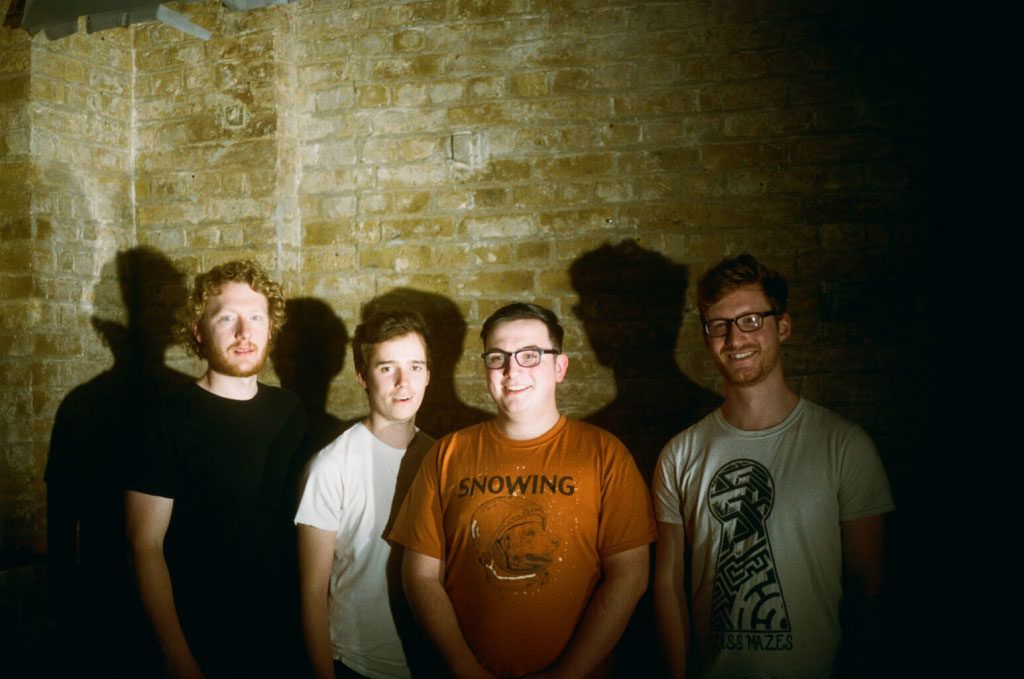 Back in 2013, The Yacht Club started out as a solo project for Marcus Gooda to flex his songwriting muscles. In the years that followed, Gooda would turn the project into a full band with various line-up changes along the way.
Now as they look forward to 2019, The Yacht Club have become a solid unit with Marcus being joined by co-vocalist and guitarist Jack Holland (guitar/vocals), Alex Bramwell (bass) and Alexander Esp (drums/piano/keys). More importantly, they're set to start the year off with the release of their debut album. 'The Last Words That You Said To Me Have Kept Me Here And Safe' is set for release on 25th January via Beth Shalom Records.
For any band to release their debut album is a landmark moment, yet for The Yacht Club it follows a difficult period. 'The Last Words…' is the fallout of Gooda losing a close friend to suicide and the resulting mental health issues.
Undoubtedly a personal record to Marcus, the first single from the album, 'Heigham Park', sees him remember his departed friend and the memories they shared.
"Whilst the whole record deals with a period of immense grief and recovery, this song is one of the more blatant and upfront in terms of feelings about my friend Blythe's suicide," explains Gooda. Although the subject matter of 'Heigham Park' is bleak, musically it serves as a perfect introduction to The Yacht Club. With strong influences coming from TTNG and American Football, the London based quartet provide a harmonious display of dizzying emo-tinged math-rock.
Even though 'The Last Words That You Said To Me Have Kept Me Here And Safe' isn't released until January, we're pleased to be premiering the video for 'Heigham Park'.
Filmed in the park itself, the video highlights The Yacht Club's musicianship as well as serving as a tribute to Gooda's friend. on the significance of Heigham Park, Marcus tells us, "Heigham Park was one of the places our group of friends would spend our summers or evenings after school, and shortly after the funeral a bench was put there for him. When I've needed time to think I've gone and sat there hoping for the advice and support he used to give me."
'The Last Words That You Said To Me Have Kept Me Here And Safe' by The Yacht Club is released on 25th January 2019 on Beth Shalom Records.
The Yacht Club links: Facebook | Bandcamp
Do you have a new video or release you'd like to premier on Already Heard? If so contact Sêan Reid to find out more.
---
If you have enjoyed reading this article and would like to help us produce more content and promote more great new music, please consider donating to our Patreon page.