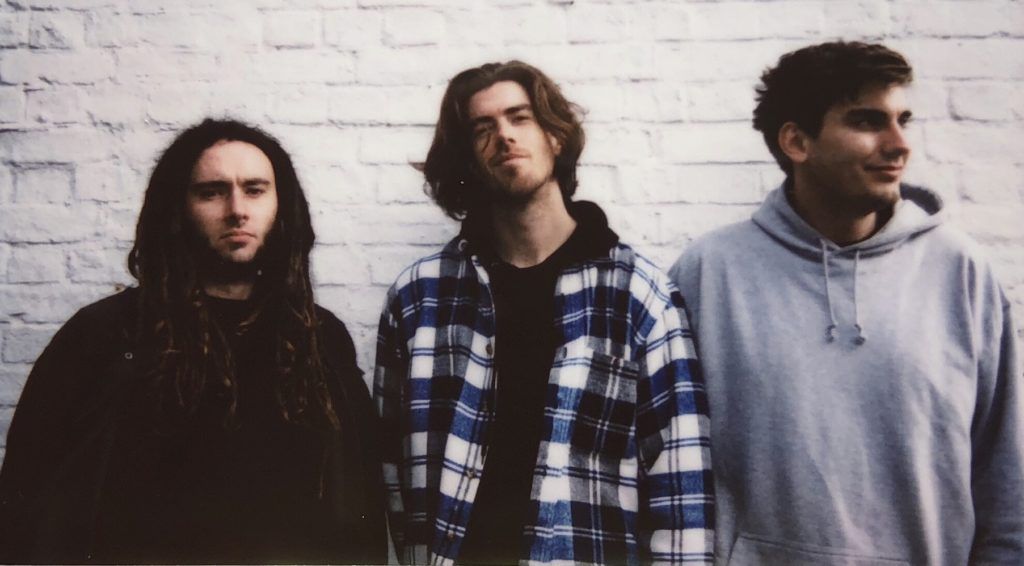 Back last summer, we introduced you to South London trio, Morale. We were impressed by their stylistic cocktail of alt-rock, emo and grunge that drew comparisons from Foo Fighters to Basement and Citizen.
They've now returned with a new single and we've got the exclusive premiere of the video for 'Hold Me Down'. The track picks up the momentum left over from Morale's previous singles, adding a razor-sharp guitar and a thriving, punching rhythm section, wrapped in an explosive ball of alt-rock. While lyrically, it keeps in line with the emotional tone that 'Mirrors' and 'Left For Dead' followed. Nevertheless, it does carry a subtle message of hope.
"This is a song for those who struggle with their inner demons. These things carry weight, they can really get hold of you and cast a shadow over who you really are," the band explains. "A lot of people keep this to themselves and although people always promote reaching out to others (which is definitely important), some can't do that and it's important for those people to know that they too can find the strength to face it and overcome it."
'Hold Me Down' by Morale is out now.
Morale links: Facebook | Twitter | Instagram
Do you have a new video or release you'd like to premier on Already Heard? If so contact Sêan Reid to find out more.
---
If you have enjoyed reading this article and would like to help us produce more content and promote more great new music, please consider donating to our Patreon page.