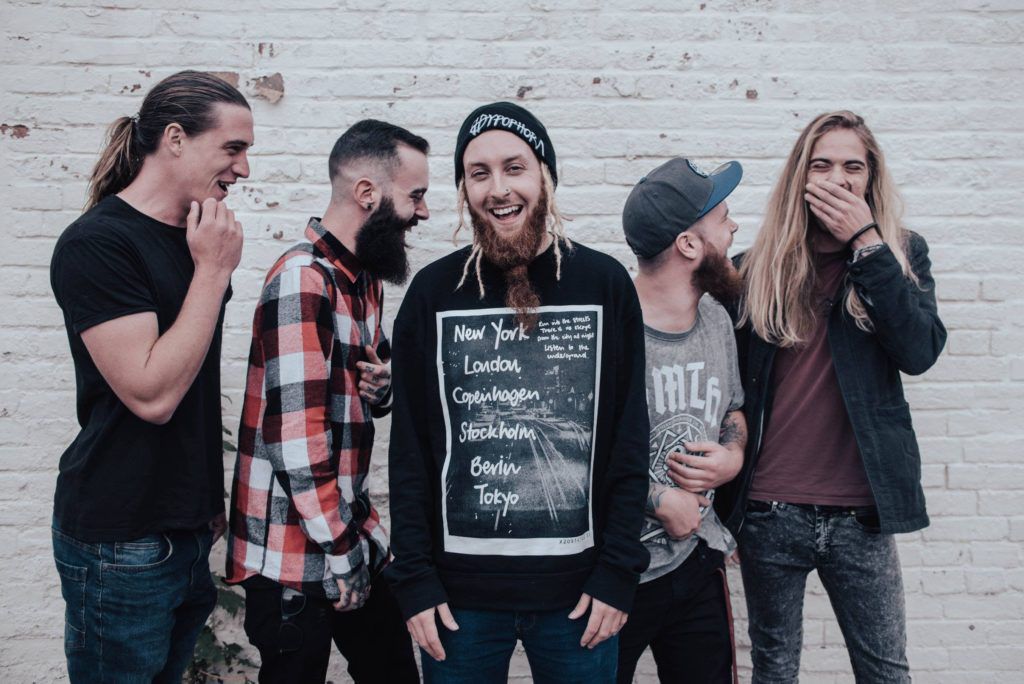 With their latest single, 'Pure', South West alt-rockers Lady Jane's Revenge look to invoke their youthful innocence. Combining a host of influences, the steady track is carried by a tight groove and scaling guitars with vocalist Billy Crook delivering a thought-provoking message. "No child is born with hate," he sings in the chorus, as the track serves as a rallying call to change the influence we have on young people.
"As we age, we are picking up on limiting opinions and even looking down on others, through hearing remarks and unacceptable and narrow-minded terms of endearment, from those who raise us and impart "wisdom" on an evolving person," explains Billy.
In addition, bassist James Coffey reminisces about the band's own youth being innocent. "[It is] a reminder of when we were kids, playing amongst each other with no concern or behaviour related to judging others or poking fun at another human by pointing out difference or faults. We were just happy to live," he says.
Today, we're premiering the video for 'Pure'. The clip, directed by Loki Films' Shaun Hodson (The Used, Skindred, Glamour of the Kill), presents a striking visual with a young child being exposed heavily to sensationalized footage of various negative and disastrous images.
"The child represents a metaphor of growing generations that are unnecessarily being shown or told a specific circumstance and similar, from one viewpoint," Coffey explains. "This connects to our message that we are being fed opinions by others throughout our young life until we have a disjointed view as adults and that they aren't always correct, but because we have grown to believe these impressions on us, they are hard to shake off. Which in turn causes a divide and separation of our species."
Frontman Billy Crook goes to emphasise the need to show a more balanced tone within the media. It's important for us to note that we feel this imagery or other journalism, via TV, radio or the internet, is heavily unbalanced and massively only shows the negative, and very little of motivating and heartwarming inspirational topics that far outway the bad."
'Pure' by Lady Jane's Revenge is out now on AWAL.
Lady Jane's Revenge links: Facebook | Twitter | Instagram
Do you have a new video or release you'd like to premier on Already Heard? If so contact Sêan Reid to find out more.
---
If you have enjoyed reading this article and would like to help us produce more content and promote more great new music, please consider donating to our Patreon page.