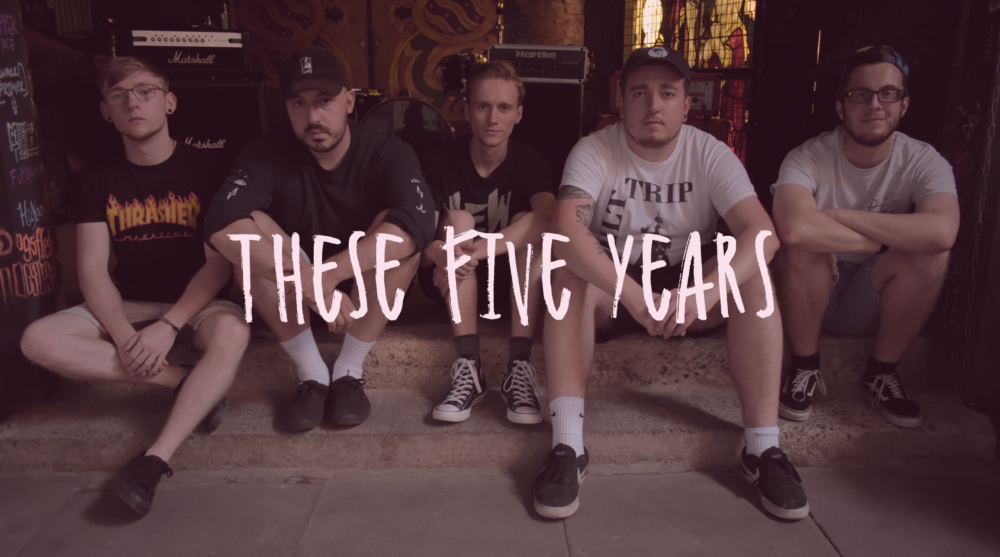 South Wales pop-punk/emo outfit These Five Years show great development in their latest single, 'I Hope You Know'. Their first release since 2018's 'How It's Been', the band seem primed to make great strides this year. Their introspective and emotive brand of pop-punk is out in full force on 'I Hope You Know', with singer Harry Morgan drawing from past experiences in his writing.
"'I Hope You Know' is a response to a very small comment I was given when I was a lot younger. I'd been giving serious thought to the idea of going into performing after I left school, and that thought was shut down quite swiftly," he says. "I wound up on a different path, and though I'm happy with where I'm at with life right now, I spent a lot of time wondering what could have been."
The video itself portrays a similar sentiment, showing how words said to us can hinder, or even stop us from doing what we love due to feelings of inadequacy or hopelessness.
The path may be different, but it seems that things are just getting started for These Five Years. A success in their local South Wales scene, the band have spent the last year playing shows up and down the nation, with support slots for some big names like WSTR, Trash Boat, and Flogging Molly in their books.
Their latest achievement is signing to new, independent label Stereo Brain Records, run by Cardiff-based promoter Luke Priestley.
"As Stereo Brain Records' first act, we knew there'd be a lot riding on us" says Harry. "That was definitely seen as a positive though, as we knew SBR's focus would be solely on us. We've worked extensively with Luke and Callum over the last year and a half as promoters and knew we'd be well supported, so we were very excited to be offered the chance."
With the signing comes a new EP later in the year, which the band will be recording with Ian Sadler (ROAM, Coast to Coast, Homebound), as well as a some touring in the summer to support the release.
'I Hope You Know' by These Five Years is out now on Stereo Brain Records.
These Five Years links: Facebook | Twitter | Instagram | Bandcamp
Do you have a new video or release you'd like to premier on Already Heard? If so contact Sêan Reid to find out more.