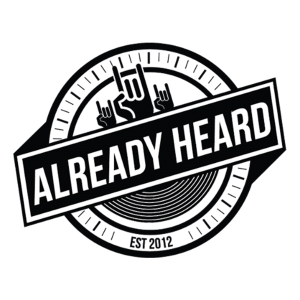 In recent months, Already Heard's presence has grown with more daily news and increased engagement on various social media channels. As a result, we are looking to bringing in new contributing writers, as well as to develop more original video content.
Contributing Writers Required
As part of our continuing growth, we are looking to expand our writing team.
Candidates must have:
• A good grasp of English
• A strong knowledge of the genres covered by Already Heard.
• An interest in current music events and issues.
• A dedicated interest in writing.
• A desire to help Already Heard continue to grow.
• The ability to produce content on a regular basis.
We'd like you even more if you have (although this is not essential):
• Experience of writing for an online publication.
• Knowledge of HTML.
As well as people willing to get stuck in and help with reviews and regular features, we are also looking for contributors who can offer fresh and unique content on a regular basis. If you have an idea and think it fits with Already Heard's ethos, we want to hear from you.
What We Can Offer:
• The opportunity to write about forthcoming albums and EP's.
• Interview established and emerging bands from around the world.
• Attend shows and festivals (Download Festival, Reading & Leeds Festival, Slam Dunk Festival, 2000 Trees Festival and more)
• Be part of a nationally and internationally recognised online outlet. Past and present writers have contributed to magazines and outlets such as Rock Sound, Upset, Dork, Punktastic and more.
If you are interested in joining Already Heard, please e-mail Sêan Reid with a cover letter, an album review of 300 – 325 words along with any additional info you feel will support your application.
Videographers
We're looking at producing more original video content. If you feel you have the knowledge and skills to assist us with this, please e-mail Sêan Reid to discuss any ideas you may have with background experience.
Photographers
We are currently not looking to add to our photography team. However, if you feel you can fill a void on Already Heard, then please get in touch! Hint: If you're based in a major city such as Manchester or Glasgow, then drop us an email.
Please Note: All roles are unpaid.