With so much excellent new music being released every week, it can be difficult to keep abreast of absolutely everything deserving of review. However, in the interest of giving as many artists as possible a fair crack of the whip, we have Under The Radar; a monthly roundup highlighting a handful of releases that may pass you by.
For this month's edition of Under The Radar, we look at new releases from Frog, BillyBio, Neon Saturdays, Not Ur Girlfrenz, The Disaster Area and Stand Alone.

Follow us on Spotify for more playlists.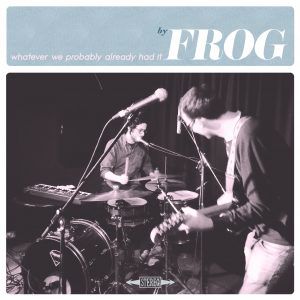 Frog – Whatever We Probably Already Had It
With an eclectic mix of broken pop songs, slacker rock and that very American college radio/garage band feel, Frog are bordering on awesome. With a tongue in cheek dry humour and melancholic sincerity, this eight-track mini album from the NYC duo might just be one of the finest slices of slacker indie-rock to emerge all year. They've got that lo-fi twang to the guitars, that emotional edge to the vocals and that wistful air to the melodies; all making for a comfortably sincere listen.
After the disposable intro of 'Frog Lives', the classy 'American' shows precisely what they're about – it's quirky, it's melodic, it's a little left field, but it builds into a cracking tune with a deliciously ragged guitar sound. 'Something to Hide' is quality indie pop song, while the reflective 'God Once Loved a Woman' is as wistfully melancholic as you are like to find. Throw in the Neil Young-esque country swagger of 'Don't Tell Me Where You're Going' and the quirkily incessant 'Journey to the Restroom' and you have the makings of an excellent record. Well worth checking out.
'Whatever We Probably Already Had It' by Frog is released on 30th November on Audio Antihero.
Frog links: Facebook | Twitter | Bandcamp | Instagram
---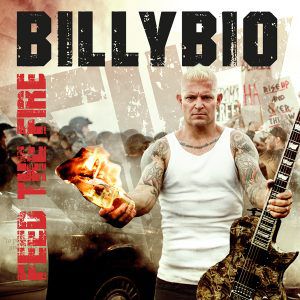 BillyBio – Feed the Fire
'Feed the Fire' is the debut solo album from former Biohazard, and more recently Powerflo, guitarist, Billy Graziadei, aka BillyBio. Bringing years of hard rocking guitar slinging to the table, Billy's solo outing is pretty much what you might expect, no-holds-barred, hardcore thrash fury with some slick movie sound bites slipped in and around the songs. And with plenty of raging intensity to this upbeat attacking record, what's not to like?
Opener 'Freedoms Never Free', signals the record's intent with two minutes of all-out hardcore intensity that segues into the equally attacking title track. It's all pretty high tempo, no-nonsense stuff and makes for a quality listen from start to finish. The defiant 'Generation Z', is an obvious standout, as is the thrashy 'Remedy', but it's not all furious hellfire; the chilled out 'Trepidation' being almost like an interlude, while the mid-tempo 'Untruth' has an air of rap-rock to it. Overall, this is a hard thrashing record with an old-school hardcore feel that sounds contemporary with its jammed up intensity.
'Feed The Fire' by BillyBio is released on November 30th on AFM Records.
BillyBio links: Website | Facebook | Twitter | Instagram
---
Neon Saturdays – Freaks in the Ocean
In complete contrast to some of this month's other releases, Latvian indie-pop-rockers Neon Saturdays have more than one foot in the pop world. In fact, the terms "indie" and "rock" are being used very loosely, but don't let that put you off. Here we have twelve well-crafted, slickly-delivered numbers by a band that take their work very seriously – think Take That circa 'Greatest Day' with a little more edge and you'll get the picture. Their songs are bursting with melody, stacked with rousing, anthemic passages, and sincerely executed as they muse on the troubles of modern life.
Leadoff track 'Phoenix' is also one of the singles and is fair example of where they are at; mid-tempo, hook-filled synth-pop with the occasional touch of a soaring guitar and an easy foot-tapping beat. As it goes, most of the tracks are subtle variations on the formula. There's an acoustic intro and a heartfelt feel to 'Turn Back Time', 'Lessons Never Learned' has a foot in ballad territory, soaring finale included, while 'Gravity' has a slight eighties vibe. All in all, it's a competent set of likeable songs, despite being firmly on the safe side, so if you fancy something not too challenging, you could do a lot worse.
'Freaks in the Ocean' by Neon Saturdays is out now on Solid Sounds.
Neon Saturdays links: Website | Facebook | Twitter | Instagram
---
Not Ur Girlfrenz – New Kids in America EP
With a combined age of under forty, Texas trio Not Ur Girlfrenz really are the 'New Kids in America', and with Bowling For Soup's Jaret Reddick fighting their corner they could well be the next big thing stateside. They've already supported BFS and played the Warped tour; their video for the single of the same name featuring a who's who of pop-punk heroes. Now their debut EP, featuring five tracks of quality punk-influenced pop reminiscent of the likes of Avril Lavigne and Paramore they are out to prove they are the real deal.
'Warped' kicks it all off with an uptempo pop-punk tune of snappy vocals and searing guitars, a definite BFS influence in the background, but it is classy stuff and really hits the spot. 'No One Asked You Anyway' is a little rockier, but no less hooky, before the title track follows with definite teen appeal and a seriously catchy chorus. 'Somehow' slows things down with a summery acoustic number and great vocals from Liv Haynes. Final track 'Friends or Memories' is probably the most accomplished though, its slightly more serious vibe hinting at a songwriting maturity showing serious potential. With bangers like these on offer, don't be surprised to hear a lot more from these girls.
'New Kids in America' by Not Ur Girlfrenz is out now on Frenzone Records.
Not Ur Girlfrenz links: Website | Facebook | Twitter | Instagram
---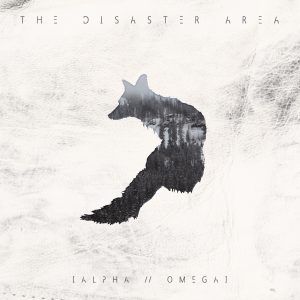 The Disaster Area – Alpha // Omega
'Alpha // Omega' is the deeply personal second album from German metalcore merchants The Disaster Area, which takes a look at the contrasting sides of life. However, given the heavy, pounding approach to their attacking brand of metalcore, it's difficult to feel much joy to offset their dark side. Not that it is a bad thing, given their proficient playing and serious approach to songwriting born from years of playing together. With Christoph Wieczorek from Annisokay contributing production and a guest vocal, they are clearly upping their game.
The song featuring Wieczorek's vocal, the single 'Fade [Omega]', is one of the early high points of the record with its killer hook in the chorus, giving it a more commercial feel. Other tracks, like opener 'Deathwish' and the raging 'Serpent' are more in your face, but we also get some pulsating synths on 'Kingdom Come' and 'Empty Melody' to balance things out a little, although the latter remains particularly furious. However, the stand out track is probably '0800-111-0-111', the German crisis helpline number; its epic sounding desperation boasting a truly emotional depth – classy stuff.
Despite staying faithful to the usual metalcore template, there is plenty to enjoy about 'Alpha // Omega', give it a go.
https://youtu.be/E_NmW8-J8ds
'Alpha // Omega' by The Disaster Area is out now on Redfield Records.
The Disaster Area links: Website | Facebook | Twitter | Instagram
---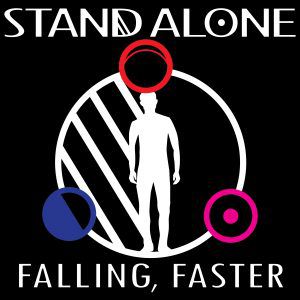 Stand Alone – Falling Faster
Bradford power trio Stand Alone combine a sense of melody and harmonies with hard rocking power riffs on four engaging tracks on their latest EP 'Falling Faster'. They've actually been kicking around since 2013, and after plenty of hard work they are starting to get some recognition, playing to bigger and bigger crowds and picking up airplay, so now look like an interesting bet for the future.
The EP is only four tracks long, and from the opening riff of 'Save You', it is clear that they enjoy their guitars. It's an upbeat, reverb-heavy rocker that skips likeably along before the mid-tempo dirty rock of the radio-friendly 'Never Stand Alone'. Their take on the Paris terrorist attacks, 'Repose En Paix', comes next with another hook-heavy chorus and more seventies style riffing.
Closer, '616' featuring Dave Brons, is a little more disjointed with a slightly more experimental feel to the guitar work and the arrangement, but it's nice to see a band test their limits and see where they can go. Stand Alone are by no means the finished article but they are moving in the right direction and worth keeping an eye on.
'Falling Faster' by Stand Alone is released on 30th November.
Stand Alone links: Website | Facebook | Twitter
---
Words by Edward Layland (@EdwardLayland)