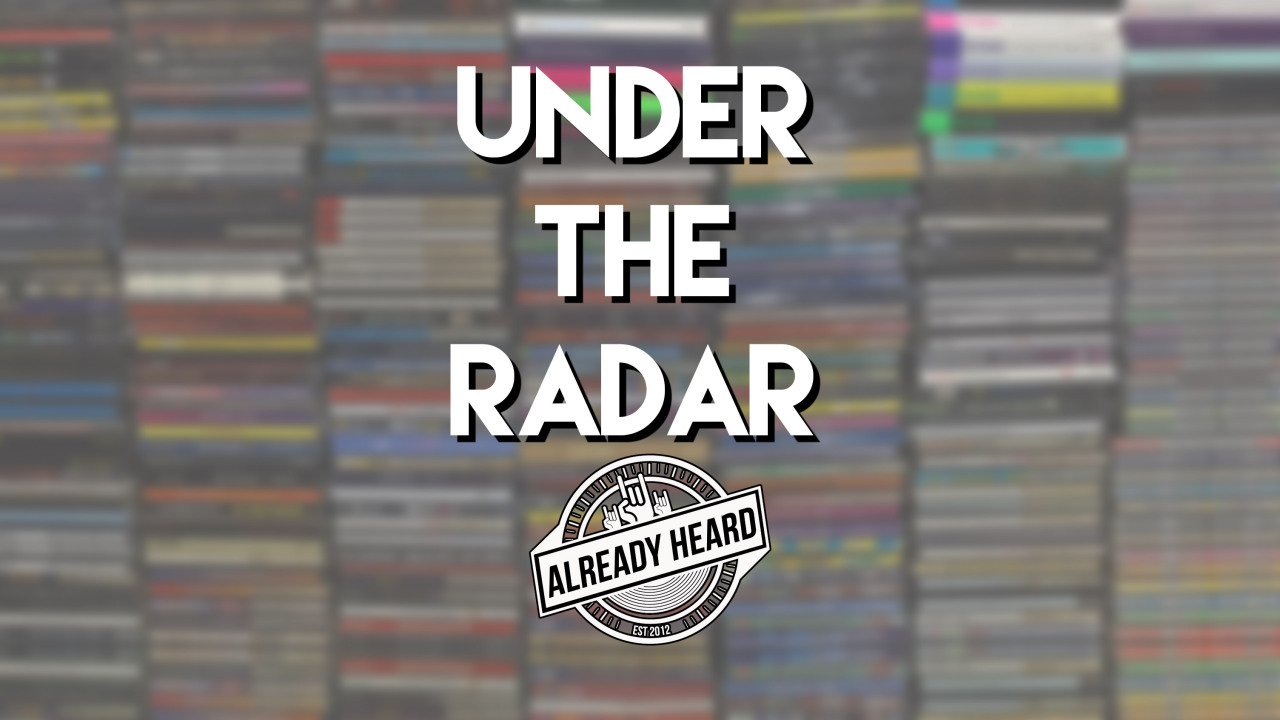 With so much excellent new music being released every week, it can be difficult to keep abreast of absolutely everything deserving of review. However, in the interest of giving as many artists as possible a fair crack of the whip, we have Under The Radar; a monthly roundup highlighting a handful of releases that may pass you by.
For this edition of Under The Radar, we look at new releases from Discrepancies, Screech Bats, Forbidden Seasons, Ways., and Neshiima.
Follow us on Spotify for more playlists.
Discrepancies – The Awakening
The rap-metal combination hasn't always enjoyed the most complimentary relationship and in the current musical climate could easily sound dated. However, St. Louis' Discrepancies have managed to nail the combination in style. They combine hip-hop verses and hook-filled choruses with metal(core) tinged alternative rock, delivering massive riffs, the occasional brooding atmospheric passage and some seriously well thought out songs. The rap element actually serves to add another dimension to an already accomplished and lyrically forthright sound.
Latest single 'Art of War' is a pretty good example of what they can do. Even so, where they really shine is tracks like the double whammy of 'Prevail' and 'Wake Up', which are particularly hard-hitting, both lyrically and stylistically as they aggressively tackle deep-rooted racial issues in the US. There is also plenty of versatility on display, from the outright aggression of the title track through to the laid-back summer vibe of closer 'Make You Love Me'. All in all, this is one hell of a classy release and might just strike a chord with a much wider audience.
'The Awakening' by Discrepancies is released on 23rd March on InVogue Records.
Discrepancies links: Website|Facebook|Twitter|Instagram|Bandcamp
Screech Bats – Wish You Were Her EP
The punky punchy bat-shit-crazy alternative rock of Screech Bats makes for a pretty damn likeable listen. Their latest EP, 'Wish You Were Her', delivers five no-nonsense tracks, with straight ahead in your face riffs, the occasional winning hook and some seriously British vocals from the likeable voice of Esme Baker.
Despite weighing in at a lightweight 15 minutes, there is plenty of substance on offer as they deal with issues like grief, loss, mental health and spent relationships. There is a certain fuck-you-ness running through the EP, especially on the barbed 'Just Like You' and the hateful 'That Valentine Song' and all told it's a seriously good listen. It is really quite inspiring to see people take their art seriously and translate that into such quality music. Well worth repeated listens.
'Wish You Were Her' EP by Screech Bats is released on 30th March.
Screech Bats links: Facebook|Twitter|Instagram|Soundcloud
Forbidden Seasons – Promise
This is a game effort from the latest addition to the busy Italian rock scene, Forbidden Seasons. The Turin quartet have managed to capture all the classic genre-defining aspects of modern metalcore into an abrasive sounding album of ten enthusiastically epic tunes, underpinned by the usual generic riffs and atmospheric electronics.
Although they obviously know their stuff and make a pretty substantial racket, the record lacks a much-needed touch of individuality. Sure, it is well made and everything, just there is very little to separate it from the crowd and it gives the impression they are just trying to fit the template. Ok, they can scream; yes, they can do melody; sure, it is proper heavy; of course, they can hit a breakdown – but in the end, it is just another metalcore record, which is likely to find it a struggle in an already busy market.
'Promise' by Forbidden Seasons is out now on This Is Core.
Forbidden Seasons links: Facebook|Twitter|Instagram|Soundcloud
Ways. – Aftermath
Weighing in at under half an hour but boasting eight tracks, 'Aftermath', from Parisian melodic metallers Ways. is neither EP nor LP, and probably is best described as mini-album. Whatever you want to call it, their somewhat rag tag mix of metal, post-hardcore and alternative rock, relying largely on guttural vocals and reverb heavy riffs is a pleasant, if slightly one-paced, listen.
Despite boasting a similar tempo throughout, they throw in the occasional melodic passage or a quality clean vocal to break things up, although this does result in a slightly disjointed feel at times, as if they aren't entirely sure where they are headed. However, there are moments like the lovely 'Thirteen' which is a short but sweet atmospheric instrumental, and the meandering 'With Love' that are pure quality. There are these occasional flashes of brilliance indicating deeper potential, but they need to sharpen up the songwriting to make it a little punchier and work out their direction.
'Aftermath' by Ways. is out on now.
Ways links: Facebook|Twitter|Instagram|Bandcamp
Neshiima – Purple EP
This is the first in a series of EPs from Glasgow quartet Neshiima tackling the seemingly epidemic growth of mental health issues in the modern world. With a fresh sounding take on the rap-metal combination, they offer up five hard-hitting slickly done bangers with a strong Linkin Park influence under the surface that really hits the mark. The songs are well constructed, have lyrical depth, dealing with things like religious disillusionment, and strike a nice balance between the use of rap and melodic vocals.
'Here Forever', which features a guest vocal from Renny Carroll is an especially good example of what they can do – killer tunes with a serious undercurrent that worm their way into the brain. Interestingly, they are confident enough to show a little restraint, as on 'Who I Am', yet they can also rock seriously hard, like on the powerful 'Wilderness' with its abrasive riff and sinister atmosphere. All told, 'Purple' is a seriously quality EP and well worth giving a chance; expect to here a lot more from these guys.
'Purple' EP by Neshiima is out now.
Neshiima links: Facebook|Twitter|Instagram
Words by Edward Layland (EL)