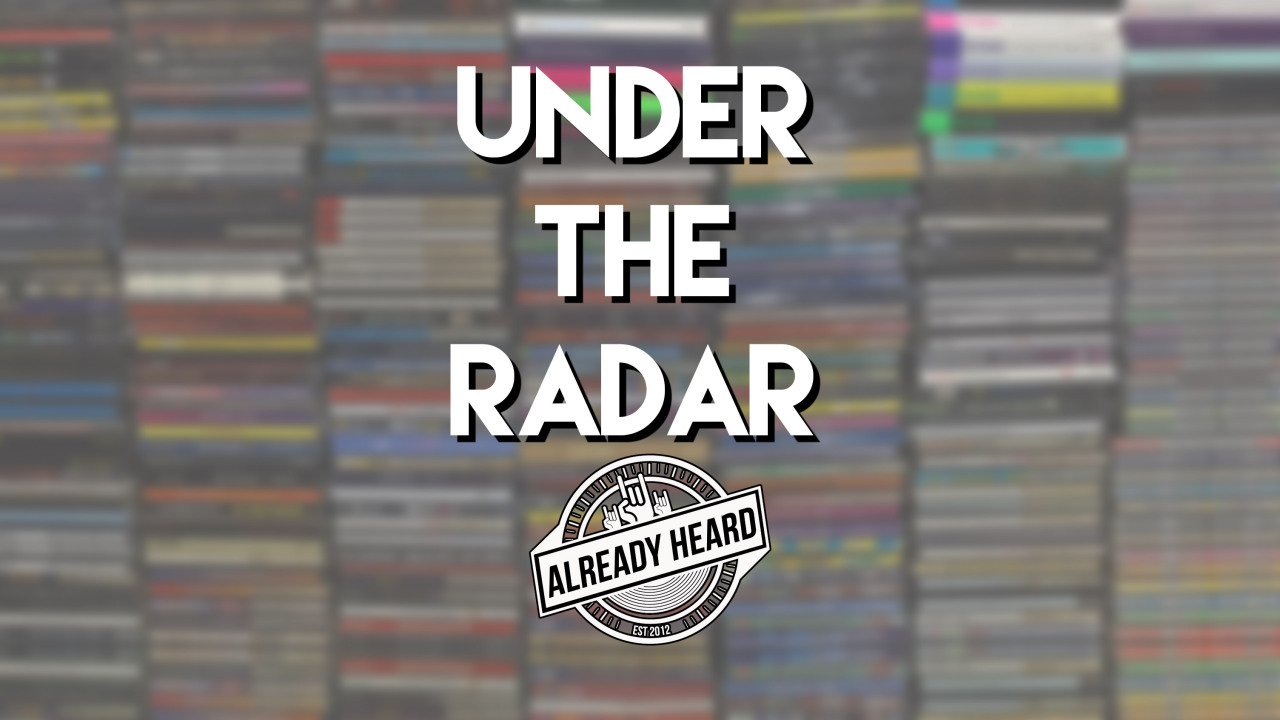 With so much excellent new music being released every week, it can be difficult to keep abreast of absolutely everything deserving of review. However, in the interest of giving as many artists as possible a fair crack of the whip, we have Under The Radar; a monthly roundup highlighting a handful of releases that may pass you by.
For this month's edition of Under The Radar, we look at new releases from Blue Heaven, Hostile Array, The Forgotten Age, The Zealots, The Lightness of Being, and Cut Short.
Blue Heaven – Volume One
There is a distinctly classy feel to the debut album from Maryland indie-pop-rock quartet Blue Heaven. Their reflective songwriting and measured approach is evident in the twelve tracks exploring relationship difficulties and inner turmoil as frontman Levi Miller lays bear his deepest thoughts. Despite the depth to the songwriting, the overall sound is pretty easy on the ear; there's a funkiness to the clean sounding riffs and richness to the atmosphere that keeps it on the easy listening side of the indie-rock spectrum.
Nevertheless, it's an enjoyable record demanding repeated listens to explore its depths. The familiar-sounding first single 'Growing' is good measure of where they are at, but it's richer tracks like 'Lists' and 'Lullaby' that really capture the imagination and show what they can do. However, when an album is as deeply personal as this, its individualistic nature can get a little tiresome, especially when it is similarly paced throughout. Even so, it is an extremely pleasant record and well worth diving into.
'Volume One' by Blue Heaven is out now on No Sleep Records.
Blue Heaven links: Facebook | Bandcamp
---
The Forgotten Age – Paradigm EP
The Forgotten Age like their guitars; it doesn't seem to matter if they're thrash, prog, rock or whatever; on the four tracks on their latest EP, 'Paradigm', we get riffs and solos aplenty.  The opening chords of 'Faith' give the initial impression that we are in for a festival of old school thrash, but once the vocals kick in it is clear the currently drummerless metal three-piece from Bangor have a few surprises up their collective sleeves.
The four tracks on offer here work through a variety of excellently executed riffs as they draw on a number of influences from Avenged Sevenfold to Coheed and Cambria, taking in a little metalcore on the way. The overall result is pretty likeable, especially if you enjoy your guitar work, as there's a great riff to the title track, an epic solo on 'Remember' and some classy moments on 'Faith'. However, they could use a full-time drummer with a more versatile style and a little more polish to their songwriting, which lacks the killer hooks needed to really grab the attention. Even so, their melting pot of ideas does actually translate into an enjoyable signature sound with the potential to be something really good if they can nail their rhythms and get those choruses down.
'Paradigm' EP by The Forgotten Age is released on June 29th.
The Forgotten Age links: Facebook | Twitter | Instagram
---
The Zealots – Only Rocks Live Forever
Despite starting to make a name for himself on the EDM scene, The Zealots frontman Micah Martin is not one to let his dreams lie idle and has turned his vocal talents to livening up the hard rock scene in Bettendorf, Iowa. As such, 'Only Rocks Live Forever' is a lively record delivering a melody packed rock groove with a bunch of enjoyable, familiar-sounding tunes, ticking most of the boxes but without really catching fire.
On the plus side The Zealots make a likeable noise and succeed in getting feet a tapping and heads a shaking, they obviously know their way around a melody and Martin has a quality hard rock voice. As a result, we get a decent variety of tunes like the infectious, if bizarrely titled, 'Tequila Mockingbird' and the pounding 'Sledge'. The only problem is that it doesn't really linger in the memory, the overall effect proving a little bland, perhaps the songs have a deeper impact in the live arena.
'Only Rocks Live Forever' by The Zealots is out now.
The Zealots links: Facebook | Twitter | Instagram
---
Hostile Array – Hostile Array
The self-titled debut album from Maryland post-hardcore quintet Hostile Array makes quite a racket as they muscle their way through the ten, politically-charged, heavyweight tunes. Armed with a fierce critique of the current status quo, aggressive riffs, vocal versatility and a bunch of killer choruses they succeed in delivering an engaging debut that could well make a decent impact.
Sure, there are walking familiar ground, stylistically speaking, and would benefit from stepping outside their template now and again. However, the well-constructed songs, the underlying atmospherics and the musical versatility make tracks like the pounding 'Migrant Myth and the excellent 'Newspeak' compelling listening. Other high points include the full on attack of 'Calloused' and the bass-heavy 'Herd Instinct', but with most tracks weighing in at a similar length and similarly structured there is still plenty of room to build on their ample promise.
'Hostile Array' by Hostile Array is out now.
Hostile Array links: Facebook | Twitter | Instagram
---
The Lightness of Being – Diversions EP
'Diversions' is the third EP from the contradictorily named The Lightness of Being, whose sound has a crisp QOTSA-esque heaviness to the alt-rock riffage and a dark dynamic to the more atmospheric passages. Despite only being three tracks long, there is plenty of promise on display on 'Diversions' as the Londoners work through the various tempos and textures of their well-crafted tunes.
'Bottomfeeder' kicks it all off with a guitar heavy, a slow-boiling groove that builds to a grinding finale before the deeply atmospheric 'Cave' showcases their versatility. 'Refute is then a frantic romp of angular riffs and quick-fire vocals to finish it all off in style. Basically, you get three stylishly delivered songs that are pretty damn enjoyable – this is a multi-faceted band with great songwriting potential, well worth checking out.
'Diversions' EP by The Lightness of Being is out now.
The Lightness of Being links: Website | Facebook | Instagram
---
Cut Short – Impersonal EP
'Impersonal', the debut EP from northern metalcore outfit Cut Short, is face-meltingly heavy and takes absolutely no prisoners. With its feet firmly planted in hardcore territory, it is a full-frontal attack from the word go, although there is a hint of clean vocal to the choruses and a strong sense of melody underlying the brutality.
'Manic' starts as they mean to go on with a killer riff and driving rhythms, before the more measured, but equally stunning 'Solitary' pummels the senses with style. 'Psychosomatic' is then disturbingly furious, 'Null' cleverly blends a sinister undercurrent with a groove-laden riff and 'Exonerated' rounds it all with a nigh on epic tune of shifting textures. With quality songs like these and such a ferociously attacking style, this is a band to watch out for.
'Impersonal' EP by Cut Short is out now.
Cut Short links:  Facebook | Twitter | Instagram
---
Words by Edward Layland (@EdwardLayland)