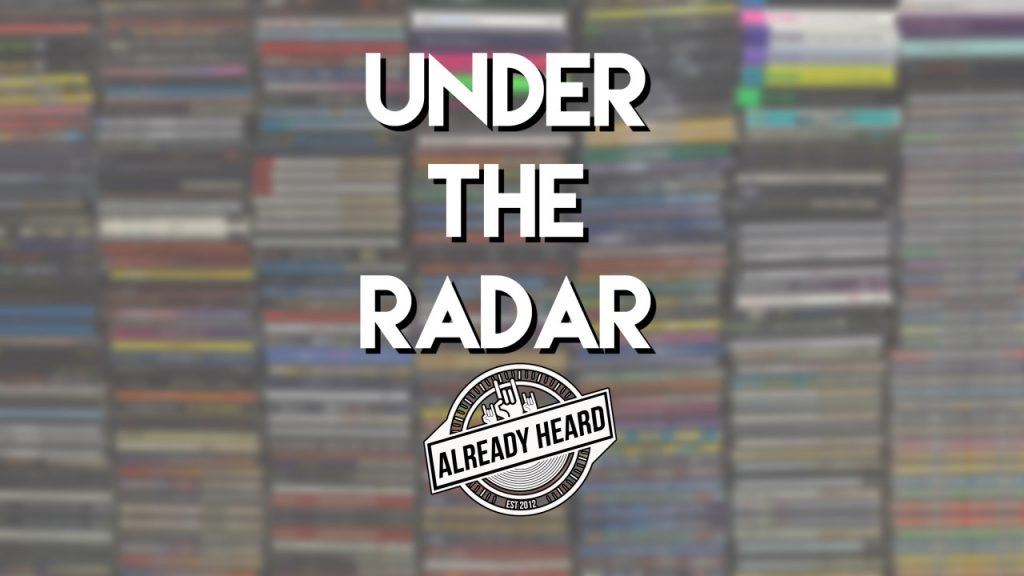 With so much excellent new music being released every week, it can be difficult to keep abreast of absolutely everything deserving of review. However, in the interest of giving as many artists as possible a fair crack of the whip, we have Under The Radar; a monthly roundup highlighting a handful of releases that may pass you by.
This month's edition of Under The Radar highlights a handful of releases from the world of metal. Read on as we look at new releases from Naisian, Black Fast, Hyvmine, The Agony Scene and Liquid State.


Naisian – Rejoinder EP
Heavy riffers Naisian have returned five years after splitting with three tracks of deep primal noise. Their songs virtually drip with molten lead, they are that freaking heavy; the throbbing bass, down-tuned guitars and guttural vocals making for an impressively doomy comeback from the Sheffield quartet. It may be short at only three songs, but it is an interesting taster of what they can do.
'90ft Stone' is about as massive as the name suggests, with an enormous chugging riff, while the similarly paced 'Mantis Rising' rocks slowly along before a few challenging twists and turns. However, it is 'Lefole' that is most daring with its atmospheric passages and artistic edginess, lending it a cathartic quality, making for a stylish finale. So, if you like your riffs heavy as fuck and want something that pounds away at the skull this should prove a satisfying return.

'Rejoinder' EP by Naisian is out now.
Naisian links: Facebook | Twitter | Bandcamp
---
Black Fast – Spectre of Ruin
Hold on to your hats, because St. Louis quartet Black Fast take no prisoners as they thrash their way furiously through nine tracks of finger bleeding metal mayhem. Acoustic intros? No way. Atmospheric interludes? Nope. Orchestral passages? Not a chance in hell. It is just straightforward, head-banging, no-holds-barred, supercharged speed metal from the word go. But ya know what, despite the obvious influences inherent to the genre, it sounds fresh and exciting, having much more in common with recent Testament and Death Angel albums than with yesterday's classics.
The pummeling begins immediately with the super fast guitars of 'Cloak of Lies' and doesn't let up until the ear-splitting solo of Husk' brings it to an equally abrupt close. Sandwiched in between is a constant battering of superfly riffs, screeching solos and machine-gun rhythms, all about as aggressive as it comes. Each track is a great thrash metal workout, something few bands are doing these days, but collectively it does blend into one marathon thrash fest. Even so, if you like your metal to be metal and your thrash to thrash, this is well worth shaking your head to.

'Spectre of Ruin' by Black Fast is out now on eOne.
Black Fast links: Website | Facebook | Twitter | Instagram
---
Hyvmine – Fight or Flight EP
Virtuosic guitar work and soaring post-grunge vocals provide the signature sound to the new face of progressive metal, Hyvmine. Their second release, 'Fight or Flight', is a more complex affair than their debut album, taking a less commercial approach in order to fully explore Al Joseph's incredible guitar skills. Influenced by the likes of Steve Via and John Petrucci, Joseph really lets rip on what is a seriously extended EP weighing in at over 31 minutes! However, this is no djent fest as they explore a variety of riffing styles, extended solos and quirky experimental passages, with the anthemic vocals thrown in it is really rather easy on the ear and way more accessible than the track lengths suggest.
'Coup de Grace' is a particularly smooth opener with a distinctly 90s feel, though it successfully explores different textures, while 'The Epicoustic' delivers a killer hook in the midst of a meandering epic liberally spattered with fine guitar work. At over 12 minutes, closer 'Feather Bed' is simply gigantic and despite featuring more classy axe-wielding, is a little more demanding of the listener. All told 'Fight or Flight' is a surprisingly enjoyable record and, with this much talent on display, is sure to shake up the prog metal scene.

'Fight or Flight' EP by Hyvmine is out now on Seek and Strike/Sony Music.
Hyvmine links: Website | Facebook | Twitter
---
The Agony Scene – Tormentor
After a ten-year hiatus, The Agony Scene are back with a bang on fourth album 'Tormentor'. Their underground metalcore stylings, which owe much more to traditional metal than to current interpretations dominated by clean vocal radio-friendly choruses, have not been dimmed by their extended break. In fact, the raging assault of 'Tormentor' is refreshingly aggressive, taking no prisoners as they dip their fingers into the inkwells of black metal and thrash to produce a relentlessly intense speed fest.
Tracks like the ferocious 'Like the Weeds in the Field', 'Mechanical Breath' with its pounding kick drum attack and the superfast 'The Apostate' are just a handful of the quality tracks on offer. The entire album is a full-on furious assault, yet has plenty of other dimensions to it with well-placed tempo shifts and darker influences at play. This might just be one of the best metal records you hear this year.

'Tormentor' by The Agony Scene is out now on Outerloop Records.
The Agony Scene links: Facebook | Twitter | Instagram
---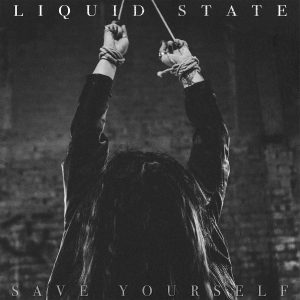 Liquid State – Save Yourself EP
'Save Yourself' is the debut EP from Liquid State; upcoming alt-rock quartet from Bristol with rumbling bass lines, heavy riffs and quality vocals from Karen Ashley. Despite the DIY approach, they knock out a catchy tune and have a pretty polished sound as they succeed in balancing their hooks with mosh-friendly heaviness. Although they aren't exactly unique and will have to work hard in a saturated market, they have a certain something that makes for a quality listen worthy of repeated plays.
'Temper, is the obvious big hitter with its massive bass groove and hook-laden chorus. However, 'Unscathed' has a particularly memorable chorus and 'Dirty Little Preachers' has a great swagger to it. Even so, it's 'After Hours' where they show a little more versatility, combining a darkly melodic edge with a cool hard rock vibe. All in all, it's a likeable first outing with definite potential.

'Save Yourself' EP by Liquid State is out now.
Liquid State links: Facebook | Twitter | Instagram
---
Words by Edward Layland (@EdwardLayland)