With so much excellent new music being released every week, it can be difficult to keep abreast of absolutely everything deserving of review. However, in the interest of giving as many artists as possible a fair crack of the whip, we have Under The Radar; a monthly roundup highlighting a handful of releases that may pass you by.
For this month's edition of Under The Radar, we look at new releases from Iced Earth, The Last Martyr, Slow Renewal and Illyria.
---

Follow us on Spotify for more playlists.
---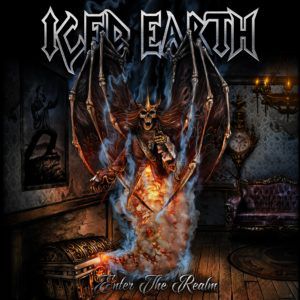 Iced Earth – Enter the Realm EP
Iced Earth have been around forever. They started life as the Rose (not very metal), went on to become Purgatory (very metal) and eventually settled as Iced Earth (apocalyptically metal) around 1990. They are essentially a vehicle for the songwriting of guitarist Jon Schaffer and a constantly revolving door for other band members, although the line-up has been pretty stable since around 2015 when drummer, Brent Smedley, returned for his fourth stint in the band. However, over the years they've put out 13 studio albums, 4 EPs and two live albums, so as you can imagine, the Tampa thrashers certainly know their way around a chord progression.
'Enter the Realm' is actually a remaster of their original demo from 30 years ago, so as you might expect, it is as old school as it gets, proved by starting pretty much as you might expect, with a minute of moody, self-titled, classical guitar. It soon segues into the predictably punishing riff of Colors' that soon settles into a gallop of thrashy guitars and time changes, executed with no-nonsense metal sinistry – you get speed metal riffing, smoking solos and high-pitched vocals, end of.
'Nightmares' has a particularly speedy feel, a la early Megadeth, while the ballad-ish 'To Curse the Sky' strays into classic metal territory. Then comes the atmospheric interlude of 'Solitude' before the finale of 'Iced Earth', which has quite an epic story-telling feel as it switches between head-banging riffage and meandering guitar lines in a classy slice of over-blown guitar heavy thrash. This is the sound of a band that already knew what they were good at and were going to stick to it. Fair play – one for the fans.
'Enter the Realm' EP by Iced Earth is out now on Century Media Records.
Iced Earth links: Facebook | Twitter | Website
---
The Last Martyr – Creatrix EP
Melbourne five-piece, The Last Martyr are a melodic metal/post-hardcore band that have obviously given their all on debut EP 'Creatrix'. They have a definite radio-friendly-ness to their meaningful songs, despite their attempts at finding a harder edge, offering quite a unique vocal approach that switches easily between screaming fury and fragility. For a debut record, it is certainly commendable and there is a slickly professional approach to their overall production that shows their ambition.
'Creatrix' kicks off with the title track, which boasts some old school metal riffing, an array of vocal techniques from blood-curdling screams and soaring choruses to fragile a capella, but has a certain Lacuna Coil-ness about it in terms of commercial appeal, underscored with pummeling riffs.
'Echoes' follows in a mid-tempo groove with more piercing screams and soft counterpoints, the switch-ups proving interesting, although there is a hint that this is pop in metalcore clothes, albeit lacking a killer hook. Nevertheless, they are quite engaging, and the single 'Fear' is an effective, if familiar sounding romp, where they do nail a decent hook, before high octane stand-out track 'Into the Black' blows it away in style. Closer, 'Stay Awake' is a little flat in comparison but is pleasant enough. Although their sound is likeable and vocalist Monica Strut has quite incredible versatility, they are going to have to go a little deeper songwise to make waves in such as overcrowded market.
'Creatrix' EP by The Last Martyr is out now.
The Last Martyr links: Facebook | Twitter | Instagram
---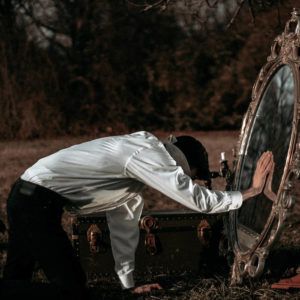 Slow Renewal – Slow Renewal EP
Slow Renewal are a post-hardcore/emo quartet from Perth, Scotland, whose debut EP soundtracks the hopelessness felt by the band, as they battle through the daily struggle of mental illness. It is a distinctly relatable theme, as so many of us have so many issues to deal with in the ever-changing landscape of the modern world and the EP effectively captures the sentiment.
A dramatic riff and screams of "They won't go away" make for a disturbing introduction in the form of 'Constant'. The darkness continues into 'Autumn', which, to be quite frank, is pretty damn stunning; its eighties goth-rock feel underscoring post-hardcore fury is a winning combination and imbues the record with an atmosphere sinister in its sincerity. The drama unfolds instrumentally on 'Sink', before the meandering atmospherics of 'Freedom' close proceedings in superb style with a dirge-like number that could surely soundtrack a breakdown. What an awesome little record this is; it's bold in its lack of compromise, endearing in its sincerity and powerfully dark. Killer.
'Slow Renewal' EP by Slow Renewal is out now.
Slow Renewal links: Bandcamp | Facebook | Twitter
---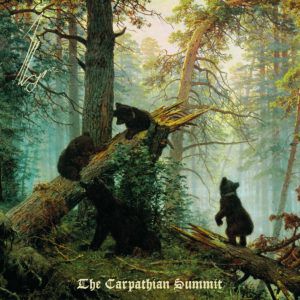 Illyria – The Carpathian Summit
Australian quintet Illyria describe themselves as a post-black/progressive metal band, whose aim is to capture gracious melodies and pulsating rhythms and promote the accessibility of post-black metal to new listeners around the world. As such, bold would be an understatement, as they combine complex riffs, a plethora of vocal styles, moody interludes and passages of pure rage with all kinds of influences from death metal to jazz on a series of sweeping epics. It's hard to believe that this is only their second album, such is its grandiosity. Weighing in at well over an hour, this is simply a massive album.
But it isn't just the running time, it is the enormous riffs, the overwhelming amount of content, the stunning selection of styles and the sheer effort that has gone in to it all. Take 'Wilderness' for example, it transits between folkish pop, post-hardcore and progressive metal with ease during its seven minutes, before flowing easily into the delicate acoustics of 'Autumn Fades Away'.
There is a thread of nature's seasons running through the record as they also take in 'The Second Day of Spring'; another six-plus minutes of shifting instrumental textures before the vocal climax; and 'Winter's Wedding'. This closes the album in similarly climactic style as they once again flow from moody atmospherics into soaring riffs. Where they really shine though is the sprawling 13-minute title track that slowly builds, through layers of guitars that give way to jazzy interludes before the hypnotic finale. What an epic record.
'The Carpathian Summit' by Illyria is out now.
Illyria links: Facebook | Twitter | Bandcamp
---
Words by Edward Layland (@EdwardLayland).