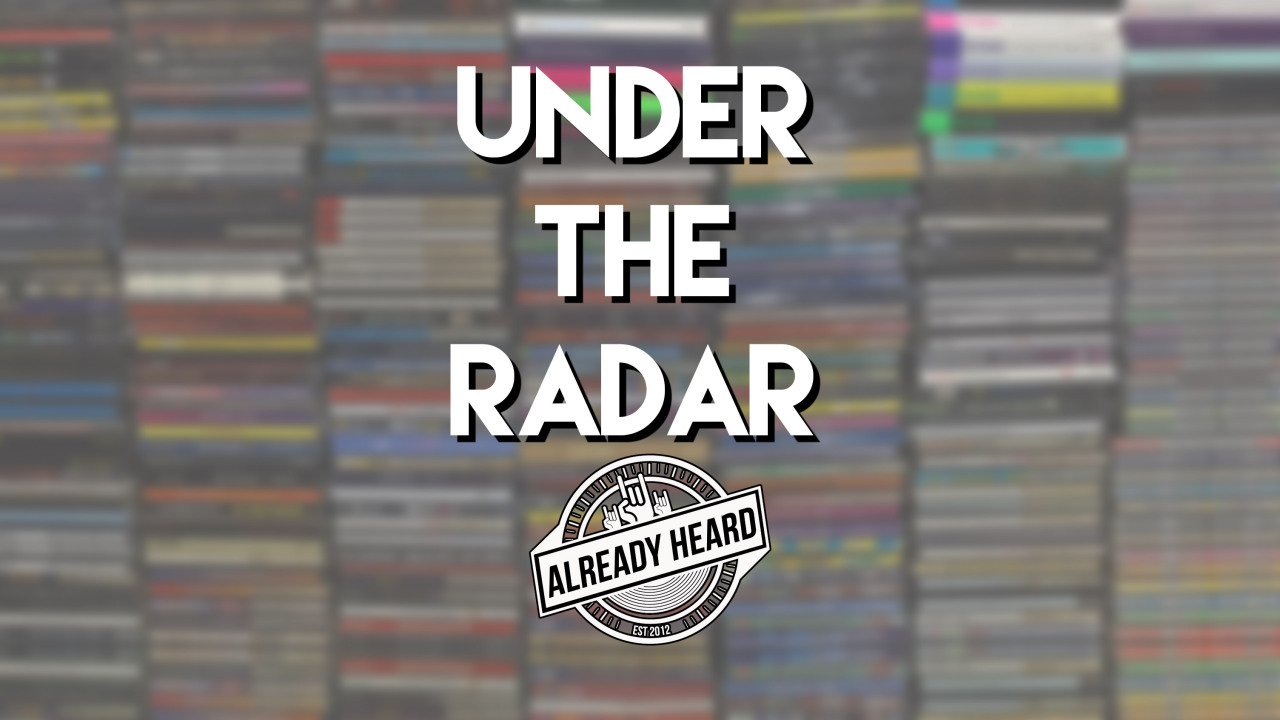 With so much excellent new music being released every week, it can be difficult to keep abreast of absolutely everything deserving of review. However, in the interest of giving as many artists as possible a fair crack of the whip, we have Under The Radar; a monthly roundup highlighting a handful of releases that may pass you by.
For this edition of Under The Radar, we look at new releases from SEASONS, No Fun At All, Awooga, Dissonants, Edenthorn, Oxbloods, and TrueHeights.
---
SEASONS – Chapters EP
Bedfordshire quintet SEASONS have delivered another strong record with their third EP, 'Chapters', as they continue their hard work building a decent fan base. They have retained their super slick sound of crunchy hard rock riffs and heartfelt vocals and, despite sticking to their familiar template, they have progressed lyrically as they deal with the trials and tribulations of everyday life.
Leadoff track 'Getaway' is as snappy a showcase of what to expect as you're gonna get; hard rock groove, crunchy guitar sound and catchy as hell chorus packed with 'whoa-oh-ohs'. It is all in a pretty familiar territory, but there is something distinctly likeable about their sincerely crafted songs; the title track, for instance, is a straight-up pop-rock banger that is about as easy on the ear as it gets. Ok, so they might not be the most innovative band around but what they do, they do very well and have the talent to go on to bigger things. (EL)
'Chapters' by SEASONS is out now.
SEASONS links: Website | Facebook | Twitter
---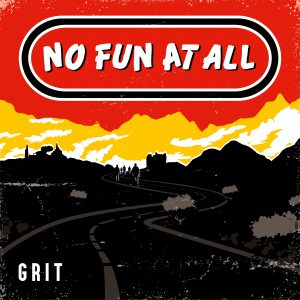 No Fun At All – Grit
Swedish punk rockers No Fun At All have been torchbearers of the European underground scene for nearly 30 years, having formed in 1991. While a slight lineup reshuffle in 2016 saw two long-time members depart, the quintet has soldiered on and returned with their first album in nine years – 'Grit'.
Throughout it is impressive and upbeat with various inflexions and different styles, still retaining that rough around the edges DIY quality. Sometimes alt-rock, sometimes pop-punk ('Fortunate Smile' has a bit of a Green Day vibe), in other songs we see classic rock and metal infused vocal melodies merged with the frenetic energy, power chords and fast drums of punk. It's a style that will be familiar to fans of Pennywise, Anti-Flag, At the Drive-In, the Distillers etc.
The album also contains some memorable choruses and hooks (see 'Spirit' and 'Forth'), and enthusiastic shouty backing vocals. With some captivating songwriting and descriptive storytelling lyrics beneath thick layers of sound, No Fun At All are the exact opposite. (BS)
'Grit' by No Fun At All is out now on Bird Attack Records.
No Fun At All links: Facebook
---
Awooga – Conduit
There is something about 'Conduit', the debut album from Sheffield trio Awooga, whose brand of space rock channels an engaging blend of brutality and tranquillity with its monumental hypnotic riffs that carry the listener away to float on a sea of epic soundscapes. The overall result is in fact pretty special, possessing an almost mesmerizing vastness reminiscent of early Jane's Addiction and an experimental air harnessing the improvisational ethos of jazz.
'Witness', for instance, is quite simply massive; weighing in at a hefty eleven and a half minutes, it weaves a tapestry of multiple textures, with its grinding riffs and spatial interludes. Then there's 'Otherside', which drifts along tenderly in comparison to the grinding riffs of tracks like the attacking 'Tabula Rasa' or the angular 'Waterhole'. All in all, 'Conduit' makes for a surprisingly enjoyable listen, especially if you like something with a bit more substance. (EL)
'Conduit' by Awooga is out now on Rockosmos.
Awooga links: Website | Facebook | Twitter
---
Dissonants – Vultures EP
'Vultures' is an impressive debut effort from Dissonants, the latest band to come out of the vibrant Southampton rock scene. The alternative rock/post-hardcore five-piece have only been at it since last year, yet they have produced an engaging, mature-sounding record that succeeds in balancing rough and ready post-hardcore influences with some serious groove and killer hooks.
They tackle a number of issues, from the ubiquitous difficulties of modern life to ever pervasive mental health issues, with tracks like 'Exhale' and 'Follow' neatly bridging the gap between aggression and melody. 'Chambers', meanwhile shows a slightly darker side to the band, indicating that there are plenty of avenues to explore on future releases. This is a band worth keeping an eye on, with songs as good as these they could well have a serious impact. (EL)
'Vultures' by Dissonants is out now.
Dissonants links: Instagram | Facebook | YouTube
---

Edenthorn – Exist
Durham's Edenthorn, an alternative rock quartet with a penchant for well-structured songs, have put together an interesting second album in 'Exist'. There are a number of influences bubbling away beneath the crunchy riffs, big choruses and tight harmonies, as a result they inject plenty of variety, with a mix of tempos and textures and some interesting arrangements.
Although there is still an element of "quality local band" about them, maybe because the lyrics and melodies are in familiar territory, they are definitely headed onwards and upwards with their obviously professional approach. Also, when you have a guitar player of Dylan Gardner's calibre, it is obvious that there is serious talent in the ranks; the smoking solo on 'Power' being an obvious stand-out moment, besides the versatility to the riffs and guitar lines. For example, the throbbing 'Mind Like a Minefield' is pure driving rock and 'The Unknown' owes a great deal to classic hard rock, while 'Where Did You Go?' is much more understated. All told there is definite potential on display here, with enough in the songwriting, especially on the stunning finale 'Speak To Me', to suggest that they have a good base to build on. (EL)
'Exist' by Edenthorn is out now.
Edenthorn links: Website | Facebook | Twitter
---
Oxbloods – Collisions EP
Manchester five-piece Oxbloods are yet another alternative rock group throwing their hat into the ever-expanding ring of British bands taking a stab at fame and fortune. Like PR stable mates Edenthorn, they have plenty to offer with their professional approach and well-structured songs but are similarly cliché in the melody department.
Nevertheless, there is plenty to like about their record, particularly debut single 'Clinton', which is snappier than most of what's on offer, having shed the puppy fat being carried on some of the other tunes.
The driving 'Stockholm' is also a fine track, indicating that they are at their best when taking a punchier approach. So, on the whole, we have another talented band with potential that needs to sharpen up in a couple of areas to stand a chance on the dog eat dog alternative rock scene. (EL)
'Collisions' EP by Oxbloods is out now
Oxbloods links: Facebook | Twitter | Instagram
---
TrueHeights – Days We Found EP
UK six-piece TrueHeights have already gained a fair share of exposure following their 2015 miniature album 'TH15'. Having toured with names such as DEAD!, Lonely The Brave and Fatherson over the past 12 months, they've begun their ascent into the alternative scene. On their new EP, 'Days We Found', they put their experience to good use, showcasing the breadth of their skills as a group.
TrueHeights will be a sure-fire hit for fans of shiny alt-rock with 'Days We Found' giving kicks of angst on 'Catalyst', 'Exit Route' and 'Still Moving Colour'. 'Maybe' is carried with an anthemic bounce and 'No Tomorrow' is soaring, show-stealer.
TrueHeights are well produced and in tune with each other, wielding their respective instruments faultlessly. There is a risk they could be submerged in their genre, the tracks aren't all together stand-out original, however as a taste of what TrueHeights have to offer, 'Days We Found' is steeped in potential. (AP)
'Day We Found' EP by TrueHeights is out now on We Are Triumphant.
TrueHeights links: Website | Facebook | Twitter | Instagram
---
Words by Edward Layland (EL), Bec Simpson (BS) and Annabel Platt (AP).