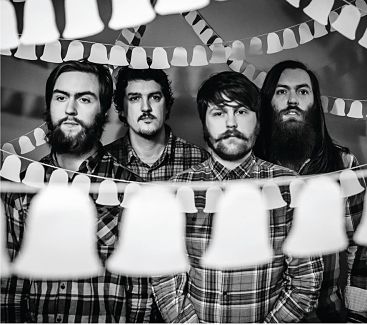 Manchester prog-rockers Trojan Horse have released pre-orders for their upcoming second album 'World Turned Upside Down'.
The album is due for release on the 13th October on Bad Elephant Music. If you order the album now, you'll be able to download 'Jurapsyche Park', a song from the record, for free.
In the meantime you can listen to both the aforementioned song and the previously released 'Paper Bells' by clicking read more.
<a href="http://music.badelephant.co.uk/album/world-turned-upside-down-2" data-mce-href="http://music.badelephant.co.uk/album/world-turned-upside-down-2">World Turned Upside Down by Trojan Horse</a>