Last month Derby five piece A World Defined headed out on a short UK tour with female fronted pop rockers Anavae and The Hype Theory. 
Already Heard teamed up with Liam (Reeves – vocals), Matt (Pearson – bass), Jordan (Arnold – guitar), Alex (Sumner – guitar) and Harry (Gavuzzi – drums) for this exclusive "Tour Tales" feature, where the guys tell us about what it's like to play in new venues and why you shouldn't venture to the sea front in Plymouth at 1am.
If you would like Already Heard to promote and sponsor your tour/show or set up a "Tour Tales" feature, send an e-mail to [email protected] for more information.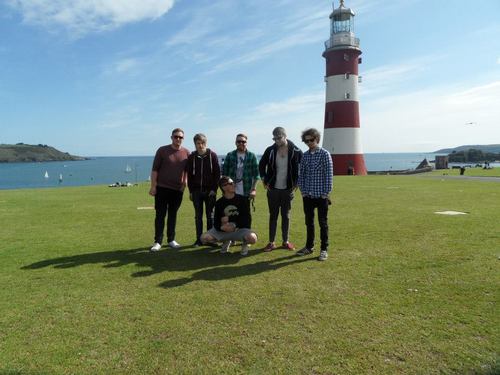 Hey there! We are A World Defined and here's a small write up of what we got up to on our short run of dates with Anavae and The Hype Theory. Enjoy!
Day 1: Plymouth
So the day started very early as we wanted to get down to Plymouth so we would be able to hang out on the sea front. We first stopped of at Monster Energy Drinks to pick up some much needed supplies for tour, big thanks to them guys! However due to the distance we had to travel and the many service station stops we arrived in Plymouth just in time for load-in.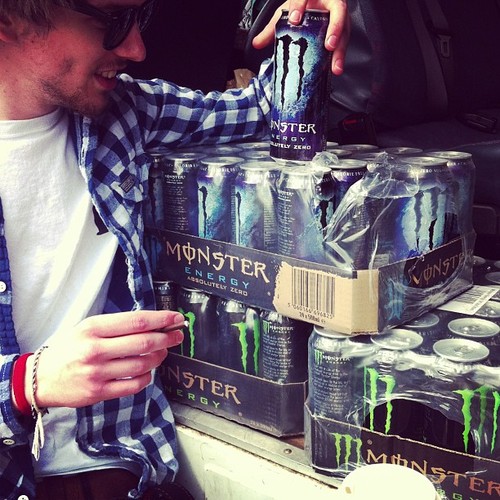 We were playing at The White Rabbit tonight, a venue that has hosted some awesome shows in the past, so we were very excited to be playing at such an established venue. 
Load-in proved slightly more challenging then expected, due to the venue being located in the bus station; having to weave in and out of on-coming buses and coaches with our gear was not so great!
We have never been down to Plymouth before so we were pretty unsure on what the turn out would be tonight, but we were stoked with the crowd and we got a very good response. We played our set and it went down really well, despite Matts bass breaking in the last song of our set. We got talking to a lot of the crowd afterwards and the feedback we received from them definitely got us looking forward to the rest of the dates of the tour. We then witnessed the awesome Anavae for the first time, what can I say, I think we were all blown away from the moment they started right to the percussion breakdown at the end, we could not wait to watch these guys every night!
After loading out and playing a quick game of football in the bus station, we then went on to find a place to park up and settle down for the night. Deciding to head to the sea front turned out to be one of the worst ideas this band has had. Walking around the beach front at 1am in the morning shouldn't be an uneasy experience, however, with the overwhelming number of middle aged men 'hanging' around on their own and following us about (we later found out that these men were known as 'cottagers') it drove us to getting in the van to find a safe supermarket car park for the evening. On the way we inevitably got lost down some streets barely wide enough to fit our van down, and after turning a corner to find all the street lights had gone out, house and car alarms all going off, we were slightly freaked out. We did eventually find the supermarket car park and we settled in for the night.
Day 2: Andover
We all woke up to the noise of the ridiculous Saturday morning food shoppers. After getting slightly ready we headed into the supermarket cafe for a top notch fry up and a well earned brew. First on the agenda was heading to a music shop to get Matts bass fixed ready for the rest of tour. We decided we would head to Andover early as it used to be Liams old stomping ground, so were hoping he would be able to take us to see the sights, despite his claim that there were none. On the way we noticed sign posts leading to Stonehenge; Liam failed to mention we were passing one of the most famous landmarks in the world. We obviously stopped off and did the standard tourist pose in front of Stonehenge, and then headed back off as once again we were running late for load in.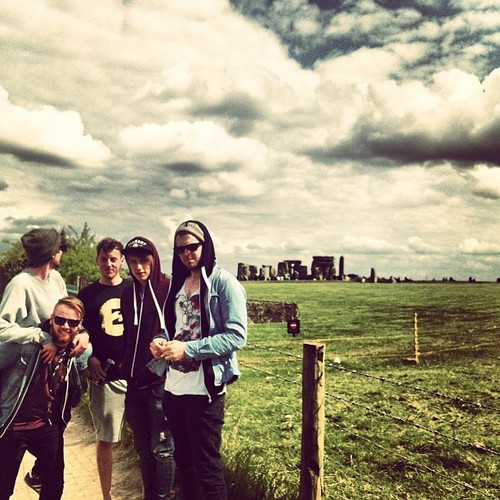 Tonight's venue is The George Inn in the town of Andover. It was a nice venue, with a really good stage set-up and real friendly staff. We loaded in and headed across the way for some food with the guys in Anavae and The Hype Theory. Again, we were on second tonight. It wasn't the busiest show we've ever played but we were still stoked that we got to play to people who have never heard of us before. Once again we finished our set and got involved with the crowd to find more positive comments being fed-back to us. It was so great to be going to these towns/cities we had never been to before and getting all this great feedback.
We had the privilege to watch the guys in Anavae once again, in which they requested everyone to sit down for their set, a unique experience to say the least.
After we loaded out all the bands hung out for a bit outside the venue, having a few drinks and trying to organise some form of inter-band sporting competition for the next day! We were fortunate to have a place to stay tonight, we were just unfortunate that Matt had put the wrong address in the sat nav, turning a 30 minute journey to an hour journey! 
Day 3: Colchester
Waking up after a great nights sleep in a house was definitely what we all needed. We all got the opportunity for a shower and freshen up properly. We headed down to the nearest Morrison's to experience what they had to offer for breakfast. Today was the shortest drive on the tour so this meant we were unusually very early for load in! We found a big patch of grass outside the venue where we played a big game of cuppies with the guys in Anavae.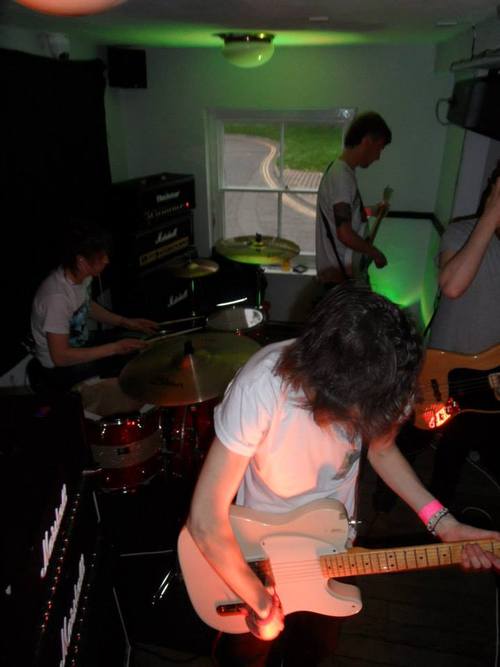 The venue was more of a pub with a designated live area, so it was pretty much a floor show tonight. I don't think any of us had played a floor show for a long while. We were on first tonight and what looked to be an empty pub turned out to be pretty busy. We kicked things off and more and more people started gathering round to watch, which was incredible. More technical difficulties happened in our last song with Matts bass strap snapping, Alex's guitar breaking, and Harry breaking a drum kit, however, we couldn't care less; we had a blast playing and once again gained some more fans. The night proceeded to get pretty messy, during Anavae's set a homeless guy and his dog (who was wearing a coat) came for a dance before getting chucked out, and two other guys got chucked out for partying too hard! Fair play lads! 
The night was an awesome chance for us to hang out and get to know the guys in Anavae and The Hype Theory, and after we all toasted and had a dance for Jack in The Hype Theory's birthday, we all parted ways until the next day. We decided to man it up and drive back to Derby that night, we arrived back at 4:30am and completely crashed out as soon as we all settled down. 
Day 4: Nottingham
We couldn't wait to play the show tonight in Nottingham, we always love playing in Nottingham, the promoter and staff at the venues are always so nice! We started loading in and bumped into the guys in The Word Alive who were playing here the night after with Sleeping With Sirens. Awesome guys, real cool to chat to! We had a good feeling about tonight, with friends and family heading down to watch us!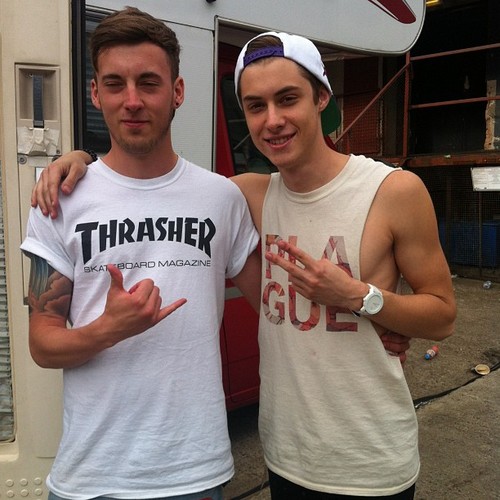 We were on first tonight, which we were a bit gutted about but never the less we were still excited. It was the hottest show we had played in a very long time, but we played the best show of the tour so far, and it was awesome to see the turnout for us considering we were on so early! As this was the last night of tour Anavae wanted us to get involved with their Percussion finale at the end of the set which we were stoked about. We got all over the venue hitting anything we could find, who knows what it looked like but it was definitely awesome to be part of it! 
We were all gutted the tour was coming to an end as we had made some good friends with the guys in Anavae and The Hype Theory, and it felt like the tour had only just got into full swing. We had the standard end of tour band photo before all loading out and saying our farewells! 
It was a great run of dates for us personally, we were stoked at the reaction we got from each show and are now itching to get back out again! So keep your eyes peeled as we have some awesome shows and tours to announce soon!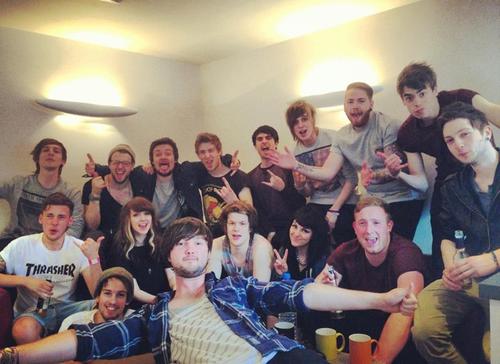 A World Defined links: Official Website|Facebook|Twitter
If you would like Already Heard to promote and sponsor your tour/show or set up a "Tour Tales" feature, send an e-mail to [email protected] for more information.