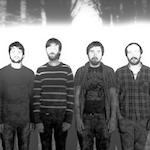 This Will Destroy You have been announced for this years Arctangent Festival with their appearance being UK festival exclusive.
They will join fellow headliners Russian Circles with the final remaining headliner to be revealed in the coming weeks.
ArcTanGent takes place at Fernhill Farm, Somerset and will take place from August 28th to 30th. Tickets for ArcTanGent are on sale now and can be purchased here.