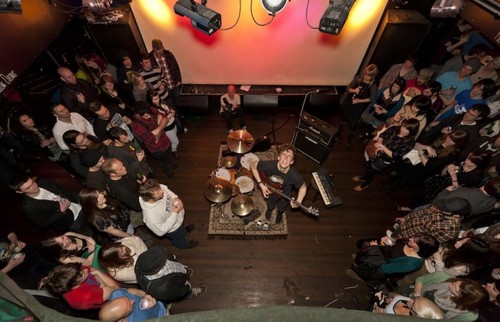 Solo instrumentalist Theo, aka Sam Knight, has announced the release of his debut full length album 'Loom'.
The album (Theo's first record in six years) will be released on 12" vinyl and digital download on the 25th August on Barely Regal Records. You can pre-order it here on bandcamp.
If that wasn't enough, you can also now listen to 'It Was Long After the Passing of the Second Shadow', taken from 'Loom', over at Musical Mathematics or by clicking read more.
Theo is due to open next month's ArcTanGent Festival on Thursday 28th August.