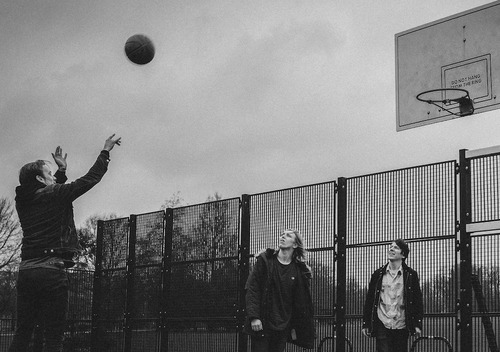 Aberdeen/Exeter indie rockers The Xcerts have released the music video for their new single 'Shaking in the Water'.
Taken from their highly anticipated third album, released later this year, the single was produced by both Dave Eringa (Manic Street Preachers, Idlewild) and long term friend Paul Steel. The song is being released through Raygun Music.
Vocalist/guitarist Murray MacLeod had this to say about the track:
"We've actually been playing this song live for quite a while now so we're excited to finally release it. Originally this song had a real 60's vibe to and it was really jangly. Over time it got progressively heavier, I then entered a world of fuzz and the song was truly born. Musically It's very simple and very fun. Lyrically the song is about helplessness and i how i was solely to blame for finding myself in a regretful postition with another person. In previous songs / records i have always found a scapegoat when singing about something i'm to blame for but i've grown up a bit and this time round i'm throwing my hands in the air and admitting my faults."
have also announced the following UK headline shows, leading up to their set at this year's Sheffield Tramlines Festival:
July
21st The Black Heart, London
22nd Duchess, York
23rd Nice N' Sleazys, Glasgow
24th Tunnels, Aberdeen
25th Tramlines Festival, Sheffield
More info on the album and touring plans for 2014/15 will be announced soon. In the meantime, you can view the new video by clicking read more.