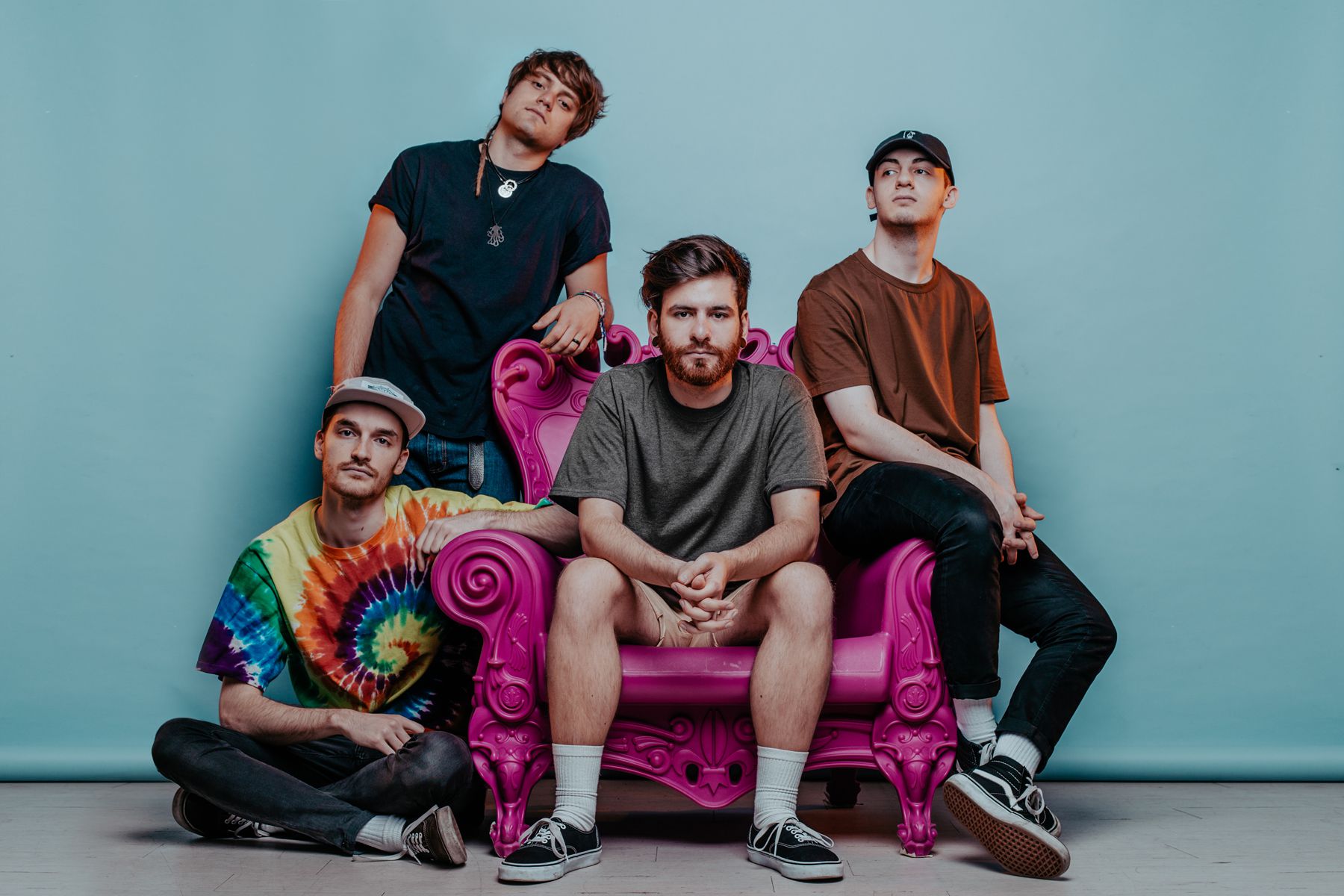 Italy may not be the first country that springs to mind when you think of pop-punk, but aiming to make their mark on the scene are Modena-based four-piece Why Everyone Left.
The band describe themselves as "heavy pop-punk", delivering lively, jump-worthy tracks in the style of New Found Glory, while also offering a touch of A Day To Remember-esque heaviness. Earlier this month, they released their third EP' 'This Is Not A Test' packs five pop-punk bangers in the space of 15 minutes. 'Pick You Up', 'Stand By', and 'Bouch' thrive on infectious hooks.
While its title is a clear mark of intent from the quartet. Why Everyone Left formed as a result of other local bands breaking up. Where others merely treat their band as a hobby, WEL have bigger ambitions. "We put all the time we have in this, every day. If you'll consider it as a hobby it won't be more than a hobby," says frontman and producer Enzo Cappucci.
As for their hometown of Modena, it is a picturesque ancient city is known as the home of sports cars, as well as a host of historic museums and churches and fine cuisine. It is also home to legendary operatic tenor Luciano Pavarotti, as well as the annual Festival of Philosophy.
To learn a bit more about what Modena has to offer, we spoke to Why Everyone Left's frontman Enzo Cappucci all about the band's home.
The City:
We're from Modena, Italy! Our city is worldwide famous for sports cars like Ferrari, Lamborghini, Maserati, Bugatti, and some other minor brands. It's also famous for food. We have balsamic vinegar, tortellini, parmesan cheese, Lambrusco wine, and we actually have the no.1 restaurant in the whole world – Osteria Francescana.
Its Most Famous Sons and Daughters:
The biggest Italian rock singer, Vasco Rossi, is from Modena. Also, Luciano Pavarotti, one of the most famous lyric singers ever. There's actually a lot of other big artists coming from here, we're not really into them – but our parents probably are!
The Bands To Watch Out For:
What We Lost are our faves! They're one the best, sad-melodic-hardcore bands in the whole country. Our brothers in Raise Your Fall are also great.
The Venues We've Played:
LaTenda is the coolest "underground" venue in Modena, and it always hosts the best shows. We've played there four times now, with bands like As It Is, Trophy Eyes, Knuckle Puck, Seaway, Tiny Moving Parts. We love that place a lot!
If I Wrote A Song About My Hometown:
It would probably be about how lucky we are to be here, there's so much culture, of all kinds. People should try to focus more on what good things they have, rather than on what they miss or dislike.
'This Is Not A Test' EP by Why Everyone Left is out now on Penultimate Records.
Why Everyone Left links: Website | Facebook | Twitter | Instagram