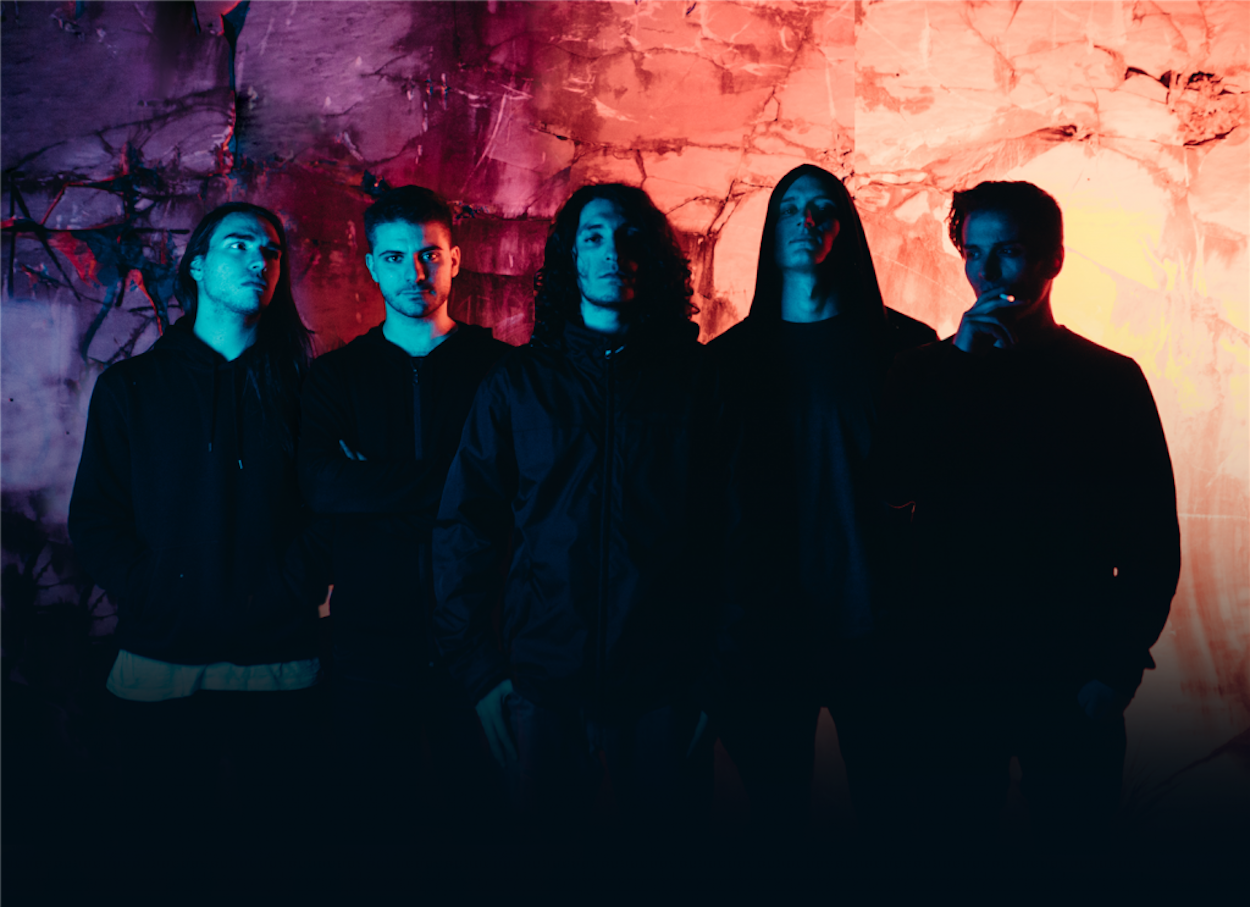 With their mix of cascading breakdowns, big choruses and technical proficiency, Prospective aim to represent Italian metal in a major way. Their recently released second album, 'Unreal', is a melting pot of prog metal, metalcore and djent. Standout cuts such as 'So Far Gone' and 'Back Home' roar with power and density. Whereas 'Elysium', 'Frames' and 'Only You' hints at their more melodic side.
We'll admit Italy isn't known for its metal, yet Prospective's home of Bologna has a rich, cultural history going as far back as the 16th century. More recently, Bologna has hosted a range of international music, art, dance and film festivals.
Besides its culture, there is more to Bologna then its famous sauce. From the 60 km of connecting waterways nicknamed "Little Venice" to the oldest university in the world, the University of Bologna to its architecture, the medieval town located in Northern Italy is a bustling city with a liberal history.
To find out more about what Bologna has to offer, we asked Prospective to give us a guide.
The City:
We're from Bologna, Italy. We're very proud of our food, Italy in general is!
Its People and Culture:
Bologna is famous for its history full of protests. In the late 60s there were a lot of movements protesting the government and from there a new music scene expanded. It was known as punk.

The Music It Inspires:
That period had an enormous impact on the music scene. Bologna became the number 1 city for concerts and alternative music in general. The city is very famous all-around Europe for this.
The Local Music Scene:
The most famous genres are punk, hardcore punk and ska-punk. But we also have a huge Jazz-Festival and a lot of prog-rock music.
Its Most Famous Musical Sons and Daughters:
The most famous bands here are Skiantos, RAF Punk, Modena City Ramblers, CCCP, La Quiete, Raein and many others. Some of us listen to some of these bands, but we're not into them. We grew up as metal teenagers and our city is not famous for that genre.
Its Unsung Heroes:
We can say that Skiantos are the local heroes here.
The Bands To Watch Out For:
We suggest you check out our friends in The End At The Beginning, Damn City and He Comes Later.
The Venues We Visited:
There are a lot of venues here in Bologna but the one we're attached to the most is called Blogos. We grew up seeing gigs there and also playing a lot of gigs. When we were younger, it was a place where we wanted to play so bad, but then it became a normal place. To this day we always go there to watch gigs and it's always a rush of emotions.
The Venues We Played:
We played a lot at Blogos, Alchemica and FreakOut Club. All these 3 places have very different spaces in terms of backstage and stage. They taught us to be prepared for any kind of situation when we're touring.
If I Wrote A Song About My Hometown:
The tone would be very party/protest-driven because the music here has always been about staying together and fighting for what you believe in.
'Unreal' by Prospective is out now.