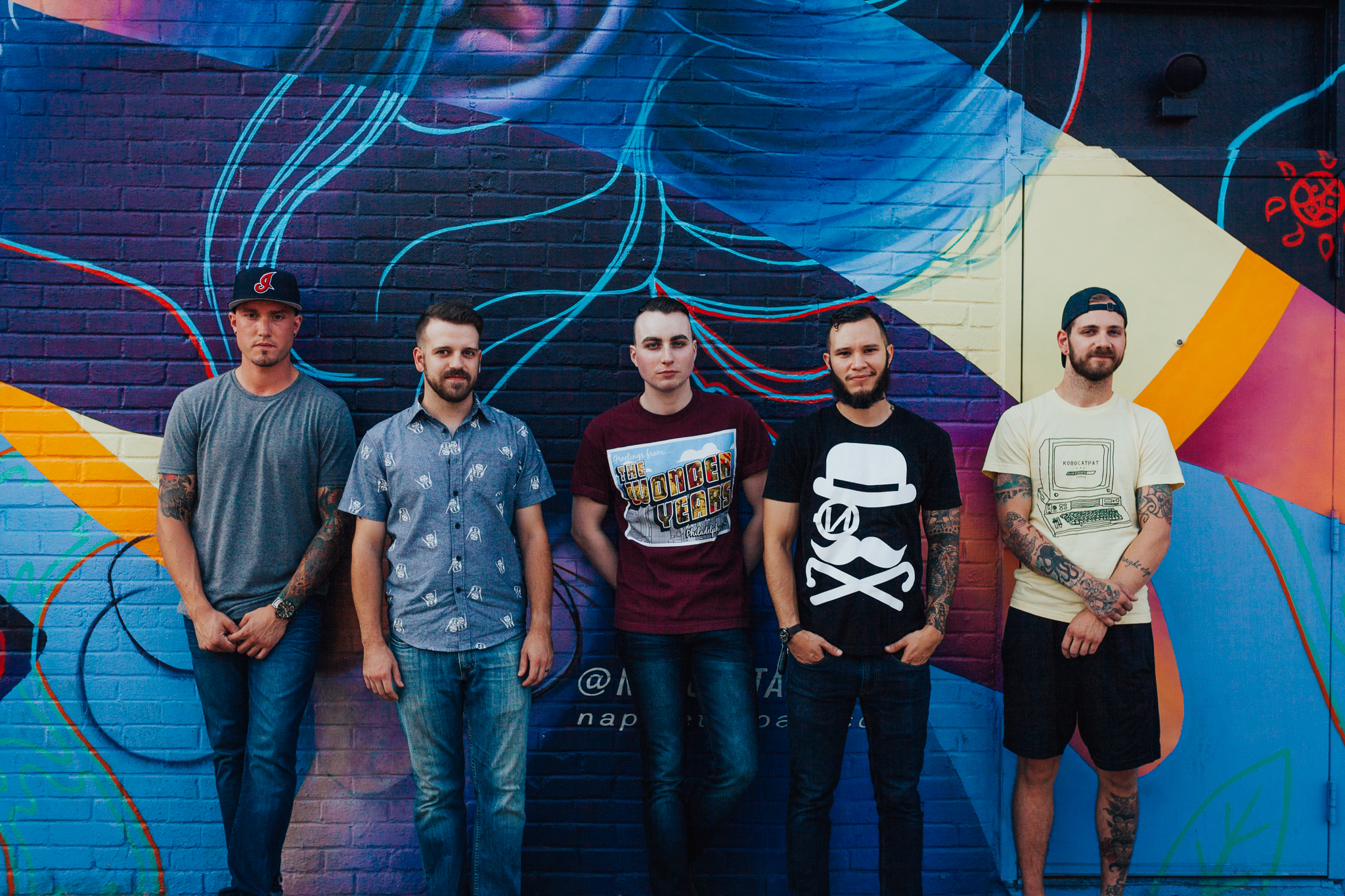 Having only formed back in 2017, Never Home have wasted no time in getting the ball rolling. The group headed straight into recording and releasing their self-titled debut EP just a year later, and things look to be moving pretty fast for the band.
Taking in a host of influences from pop-punk favourites like of the Wonder Years, New Found Glory and the Story So Far, the band merge the upbeat, energetic and fun side of the earlier side of the genre alongside an aggression and angst found in its more modern tones. The lead single from their EP, 'Consider It Done', is a prime example of the type of stomping pop-rock the five-piece like to dish out.
Despite the band's name, their hometown doesn't seem like a place to avoid. Hailing from North Carolina's finest metropolitan city of Charlotte, the group originate from a place with a fairly quiet history of delivering rock bands, with bands like Between The Buried And Me and Wretched heading up the most notable punk and metal names on the list. Aside from its music scene, the North Carolina capital is more famously known for being the home of both the NFL's Panthers and NBA's Hornets, a thriving banking economy, as well as also being regarded as the pimento cheese capital of the world.
We spoke to the band's frontman Nick Klock to get the low down on all things Charlotte.
The City:
We are from Charlotte, North Carolina. We're all transplants, so we don't have that innate connection to the city, but we love how Charlotte is kind of an "underdog". Charlotte isn't a tourist destination, but it is a vibrant, hardworking city full of unique people.
Its People and Culture:
NASCAR, banking, and Cam Newton. The fabled "southern hospitality" certainly exists here, but it's hard to pinpoint specific traits. Each area has a unique feel and culture, and they all make up the larger metropolis known as Charlotte. There is more diversity in thought and opinion than a typical southern town, which makes it one of the more interesting areas in the southeast.
The Music It Inspires:
Though Charlotte's music scene is not as booming as, say, Raleigh's, our bands are extremely supportive of each other. The "southern hospitality" shines through in the friendliness of our musicians. You can always find local bands supporting other local bands, even if they are not playing. As a punk scene somewhat in infancy, we understand the importance of supporting and encouraging each other.
The Local Music Scene:
 It's a melting pot, just like every other aspect of the city. 
Its Most Famous Musical Sons and Daughters:
The most well-known are probably Firehouse, Philmont, Hopesfall, and Elevation Worship. Not exactly a powerhouse list, but they've made a name for themselves. We're pretty indifferent.
Its Unsung Heroes:
Venues who make an effort to promote a show online and AHEAD OF TIME. Social media is painfully underutilized by local venues. Often it is left up to the bands to promote, and that is certainly part of our job, but sometimes people want to be able to see a list of upcoming shows. It makes it difficult to know what is happening in your area when a venue doesn't announce a show until a couple days beforehand.
The Bands To Watch Out For:
Summer Wars, Frontside, Ol' Sport, Come Clean, The Mineral Girls.
The Venues We Played:
The Milestone Club is the venue we have played the most often. It is a historic location that has housed the likes of Nirvana and REM. We have enjoyed the greatest sense of community at the Milestone, as it is a small, intimate venue. We've gained some valuable friendships here and always have a great turnout of people who are eager to support us.
If I Wrote A Song About My Hometown:
I suppose it would be a message of gratitude. The Charlotte scene has welcomed us with open arms, and we are grateful for the venues and bands who have taken us in.
'Never Home' EP by Never Home is out now.