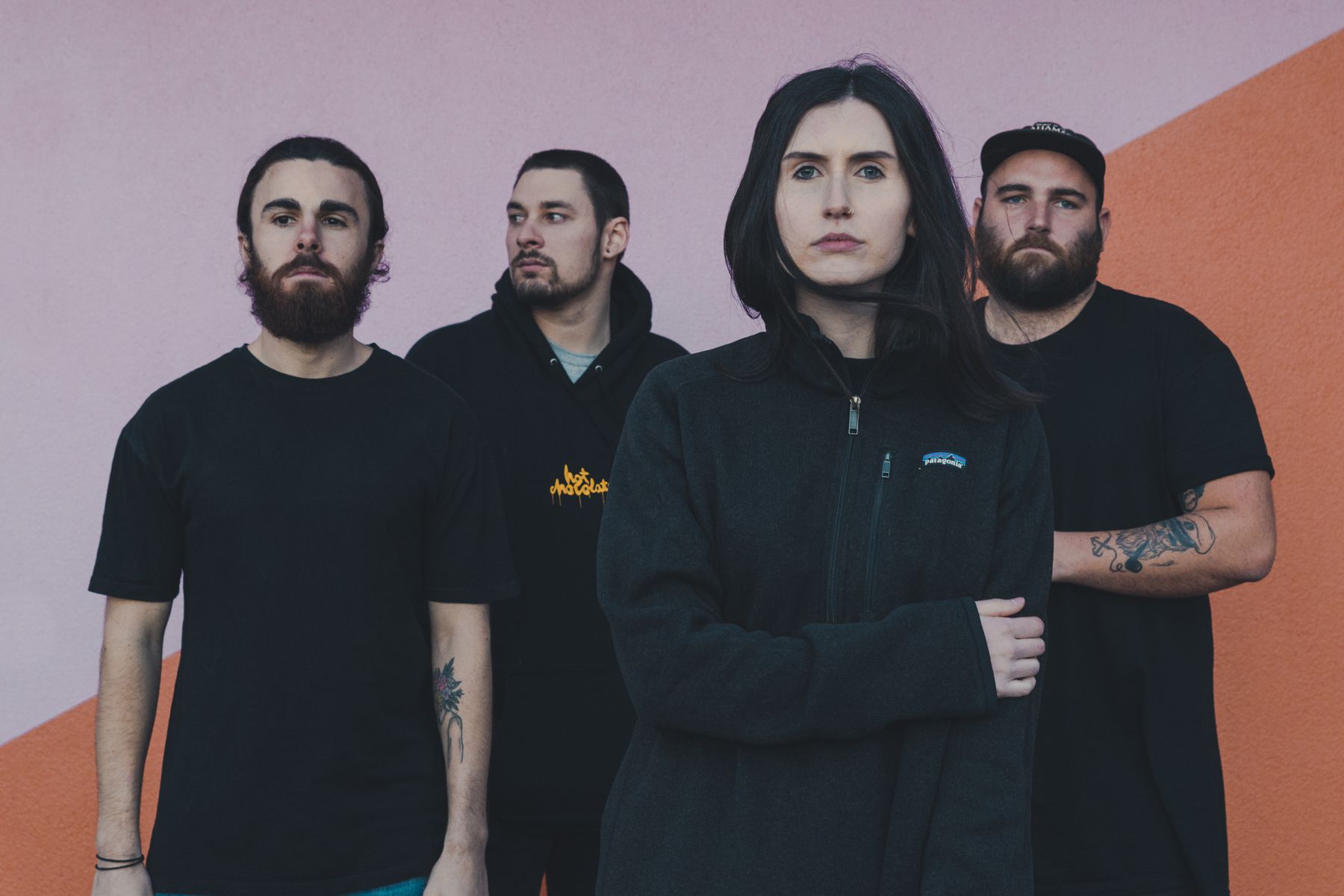 If you're a fan of upcoming pop-punk, then Aussie outfit Just About Done may be a band to put on your radar.
The five-piece carry a vibrant, punchy sound in a similar vein of their Aussie mates in Eat Your Heart Out, while taking influence from bands like Trophy Eyes and The Story So Far simultaneously. Their tracks are packed full of infectious hooks, like on their recently released single 'Strain', taken from their new EP 'I Am Getting By', which combines stomping riffs with supremely memorable vocal melodies.
The band hail from Melbourne, a city with a pretty neat habit of birthing bands, with heavy-hitters like AC/DC, Nick Cave and The Bad Seeds, Jet and (of course) Kylie Minogue calling it home. Elsewhere, Melbourne has the biggest tram system outside of Europe, the biggest population of foxes, and is well regarded as the "World's Most Liveable City", according to the ECU. Not bad, right?
We had a chat with the band all about the city they call home.
The City:
We are from Melbourne, Australia. Our city is ranked as one of the top, most liveable cities in the world!
Its People and Culture:
Apart from being one of the most liveable, people from Melbourne are known for not using indicators and making Gatorade saxophones.
The Music It Inspires:
We have a lot of indie music in Melbourne, but of course, each genre has its small little pocket here and there.
The Local Music Scene:
Right now, we'd say the most popular genre is indie and any alternative kind of music.
Its Most Famous Musical Sons and Daughters:
AC/DC would have to be up there, but more recently Tash Sultana is a big one, or Between You and Me. It may not necessarily be the music we listen to, but none the less we are so stoked for them!
Its Unsung Heroes:
We are really backing a Melbourne band called Vermont right now. They have some really original music which nobody is really doing right now and we love it.
The Bands To Watch Out For: 
Vermont, Reside & Flicker.
The Venues We Played:
We have played at Wrangler Studios quite a few times. They are one of the only all-ages venues in our area and whenever there is a show there, it just feels like a whole community. It's always so welcoming for everyone and was one of the first places we played a show!
If I Wrote A Song About My Hometown:
We would never write a song about where we're from. It is so diverse and always so much to do, there's no reason to complain about it. And, if we wrote a song about how great it was, it would most likely turn into a jingle!
'I Am Getting By' EP by Just About Done is out now.
Just About Done links: Facebook | Twitter | Instagram | Bandcamp