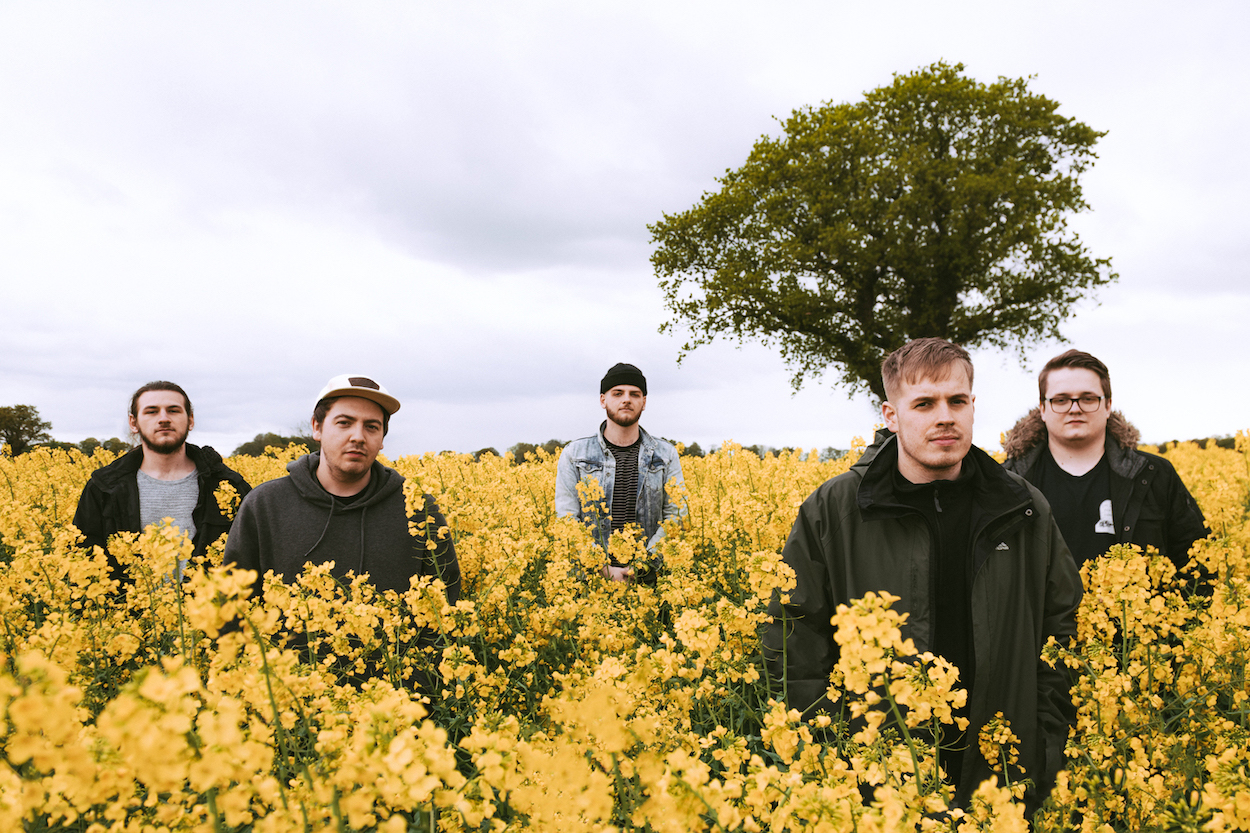 If you're a fan of underground pop-punk, then there's quite a good chance that you've heard the name Coast To Coast knocking about over the past few years. The Birmingham-based five-piece have been steadily gaining fans of their driving, melodic pop-punk, while retaining their trademark Brummy identity through frontman Keiran Hyland's unmistakable accented vocals.
The band's new EP 'The World Doesn't Work' is set to be released at the end of the month, a record that carries on their knack of creating vibrant, hook-filled tracks, while continuing to hone in on some more mature, gloomy themes, shown particularly well on their recent single 'The Sun Is Dim'.
The group originated from Birmingham, a city that's brought through many classic rock acts from Black Sabbath, to Led Zepplin, Judas Priest, and everyone's favourite Christmas-rockers Wizzard. Elsewhere, the city is a hub of activity, with a host of venue attractions, sporting events, over 50 festivals per year, and even has the slightly unexpected stat of having more canals than Venice.
We spoke to guitarist Alex Edge about Birmingham, its music scene, and how it's helped shape the group.
The City:
We all converge on Birmingham, but Kei is from Coventry and the rest of the guys are from Wolverhampton. Birmingham is definitely the one, it (and the whole of the West Midlands) has a lot of history from the industrial revolution which is always cool to see and hear about.
Its People and Culture:
Birmingham is probably known for having one of the worst accents in the UK, we surprise ourselves sometimes with how bad it can be. I've grown to love it though!
The Music It Inspires:
It's super rare that you will hear any bands come out of Birmingham with a thick Brummie accent. I think it just makes it hard for people who aren't from the city, you'll definitely have artists who have the twang of it, but nothing too thick.
The Local Music Scene:
Definitely metal. There has always been a big scene within and around Birmingham. But there's also a good indie scene too.
Its Most Famous Musical Sons and Daughters:
Black Sabbath and Led Zeppelin. They're probably the biggest Birmingham bands ever. I'm not massively into either of those bands, but I appreciate what they've done and understand why they're so well loved. I'm pretty into the indie bands that are coming out of Birmingham at the moment, like Peace, The Twang and Jaws just to name a few. They're all great bands out of Birmingham.
Its Unsung Heroes:
All the promoters and venue owners working behind the scenes putting on good shows. The guys over at Surprise You're Dead Music and The Asylum Venue have always been especially good to us.
The Bands To Watch Out For:
Layover 100%. They are one of the best up-and-coming bands in the UK, let alone Birmingham.
The Venues We Played:
It'd probably be The Asylum 2, we played there to celebrate the release of our EP 'The Length of a Smile', and we've supported bands like Trash Boat and Decade there too. We're playing there at the end of this month to support our new EP 'The World Doesn't Work', and we can't wait for that show.
'The World Doesn't Work' by Coast To Coast is out 26th October on Fox Records.