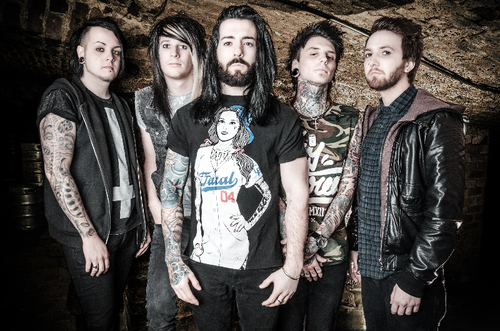 York rockers The Family Ruin just revealed September 23rd as the official release date for their debut album 'Dearly Departed'. The album will be released through KBB Records, the label run by Asking Alexandria guitarist Ben Bruce and co-manager Kyle Borman.
01. Bring Out Your Dead
02. Leech
03. Cirque Du Sin
04. Let's Go
05. Us Against The World
06. Battle For The Sun
07. Haunting
08. Wake Up
09. Filth
10. Broken Hands
11. Let It Burn
12. My Addiction
13. Where We Fall
14. Sonder
The bands lyric video for 'Let It Burn' can be viewed by clicking read more.