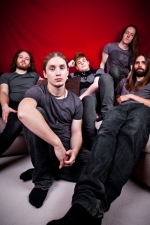 Progressive rockers TesseracT have revealed their new music video for 'Singularity' and can be viewed by clicking read more below.
For the video, the band worked with Horsie In The Hedge / Pari Passu Films and features Emmy Award winning director of photography, Mark Wolf as well as the practical effects team that worked on Sky Fall and Prometheus.
TesseracT's new album, 'Altered State' is available now on Century Media.