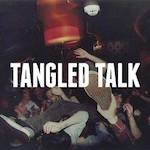 UK independent label Tangled Talk have relaunched their website and to celebrate the occasion, they have released a free 40 track compilation entitled 'Radical Friends'.
The compilation includes tracks by Goodtime Boys, The JCQ, Gnarwolves, Moose Blood, Nai Harvest, Katie Malco, The Story So Far, Baby Godzilla and more.
Download 'Radical Friends' for free here.
The label is also offering 15% off all orders for the next week, using the discount code 'finally'.
Goodtime Boys – Callous
The Long Haul – Black Dog
Listener – Good News First
Gnarwolves – Melody Has Big Plans
Darkshaft – Free Ben Shunna
Svalbard – Flightless Birds
Pariso – Tower of Genus
Vales – Scripted
The Prestige – Ballroom
Stallone – Nailed Myself To The Cross
The JCQ – Plainview
Let's Talk Daggers – Humannequin
Battle For Paris – Here's To Swimming With Bowlegged Women
Blak Nite – Understnd
Tigerscout – Never Knows Best
Moose Blood – Bukowski
The Story So Far – Empty Space
Hop Along – Tibetan Pop Stars
Katie Malco – His Face Is A Map
Nai Harvest – Whatever
Dikembe – Apology Not Fucking Accepted
CityCop – Hospital Beds
Brontide – Coloured Tongues
Holland – Everything You Know Is Lost, But Us
We Never Learned To Live – Crow's Feet
BATALJ – Snail Satan
Andrew Thomson – Bus Pass
Otto – Clouds
Hey, Joni – Isabelle
The American Scene – Just Say It
Shark Bait – Crippled Youth
Baby Godzilla – A Good Idea Realised
Weak Teeth – 'I Do Believe We're Naked' by Funky C, Funky Do
BATS – Astronomy Astrology
The Physics House Band – Titan
Spirit Moves – Afterglow
Anteater – Vague Unrest
The Tidal Sleep – Failures/Off
I Kill Giants – Part 3
Thom Weeks – The Following Is My Eulogy