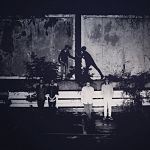 Instrumental group Talons have released new song 'The Dreams Have No Dream'.
The song is from their upcoming second album, 'New Topographics', due for release on the 4th August on Big Scary Monsters Recordings.
Pre-orders for the new album are now available here, on the Big Scary Monsters online store or on iTunes.

Click read more to hear the new song.