In the next part of our "An Essential Guide To…" series, we take a look at one of the headliners for this weekends Reading and Leeds Festival –  Green Day.
As always we give you a detailed history on the band, rate three of their albums; For Beginners, For The Experts, and For The Bin, and an essential playlist!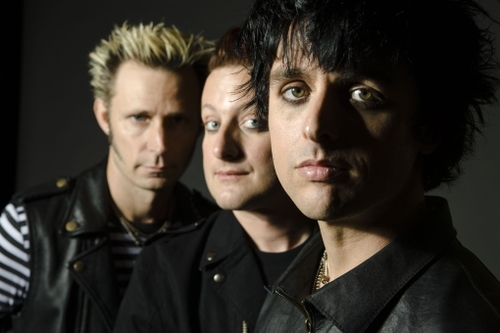 Who Are Green Day?
Punk rock royalty led by animated frontman, Billie Joe Armstrong (vocals, guitar). Formed in 1987, the band's current line-up is completed by original member, Mike Dirnt on bass and backing vocals, long-term stalwart Tre Cool who plays drums, and guitarist Jason White who was recently instated as a full-time member after thirteen years with the band as a session and touring player.
Green Day are significant in both punk rock and punk pop history but their 21st century output is often considered to have more in common with alternative rock. In any case, they are one of the most commercially successful bands of all time and continue to sell out arenas worldwide.
The band originally sprung from the Berkeley, California punk rock scene, playing under the name 'Sweet Children.' Formed by Armstrong and Dirnt, and with John Kiffmeyer on drums, the band eventually dropped their moniker to avoid confusion with another local band and decided to rename themselves Green Day, because of their shared fondness for marijuana. A number of EPs were released during their formative years, and with Billie Joe dropping out of school the day before his eighteenth birthday, it was their second studio album, 'Kerplunk' that first caught the eye of a wider audience. This record was released following Kiffmeyer's departure from the band, and the ascension of local musician Tre Cool to the permanent position on drums.
Their early successes on the underground led Green Day to sign with major label, Reprise Records, and they soon set about recording their major label debut, 'Dookie'. It was widely reported at the time that Mike Dirnt wrote 'Longview's' famous bassline whilst high one night, and had forgotten how to play it by the next morning. The record was an instant commercial success and aided by extensive MTV airplay of the videos for 'Basket Case', 'Longview', 'Welcome To Paradise' and 'When I Come Around', the album was awarded a Grammy Award for 'Best Alternative Album.' It is still widely considered to be one of the best punk rock albums of all time.
A number of high-profile gigs added to their notoriety: 100 people were injured and 45 arrested following one performance in Boston and Mike Dirnt lost some of his teeth after being mistaken for a stage-invading fan by one security guard at their Woodstock performance in 1994, at which the band famously instigated a mud fight that caught the attention of the viewing public at home.
However, the band's commercial success was on the wane, and neither 'Insomniac', 'Nimrod', nor 'Warning' achieving anything close to 'Dookie' in terms of record sales. The band's relevance was openly questioned during this period. Despite this, a number of their hit-singles during this time are still fondly remembered, noticeably 'Good Riddance (Time Of Your Life),' which remains one of the band's signature songs.
2004 brought with it renewed commercial success, however, as the band embraced their change in sound and released the rock-opera 'American Idiot' which followed the fictitious journey of the 'Jesus of Suburbia' and spawned four hit singles. The album later gave rise to 'American Idiot: The Musical'. It also won a Grammy for 'Best Rock Album' and was supported by a run of worldwide tour dates that included two performances at the Milton Keynes Bowl, later voted 'The Best Show On Earth' by Kerrang! Magazine readers. These sets were filmed and recorded, and later released as a live CD and DVD called 'Bullet in a Bible'.
The band's next record, '21st Century Breakdown' was released in 2009, in between which the group took some time out to concentrate on their side project, Foxboro Hot Tubs. In 2010, Green Day took centre stage once again when the 'Green Day: Rock Band' video game was released.
Billie Joe's long-term struggle with anxiety problems reared its ugly head once again in 2012 as the enigmatic frontman was admitted to rehab because of substance abuse. In better news, 2012 saw the band release a trilogy of albums, '¡Uno!', '¡Dos!' and '¡Tre!' – in protest at the perceived death-knell of the long play record. It was announced beforehand that longtime session and touring guitarist Jason White had been formally inducted as a member of the band. A summertime return to play a secret slot at the Reading Festival whet the appetite of the music-loving population ahead of their return and the band are set to headline the festival once again this weekend. (CS)
For Beginners… 'International Superhits!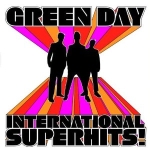 I'll admit this is a cheap way of starting out with Green Day as its primarily a pre-''American Idiot' best of collection. Nevertheless it does the job. From the classic 'Dookie' singles; 'Basket Case' and 'Longview' all the way through to the underappreciated 'Macy's Day Parade', 'International Superhits! delivers an all you need to guide to Green Day's more "punkier" days. (SR)
For The Experts… 'American Idiot'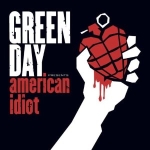 Whilst some of you may have chosen 'Dookie' as the bands best work, I am recommending 'American Idiot' for "the experts" as it is the genesis for the band Green Day are now today. Thoroughly ambitious and politically charged, 'American Idiot' is a bold and varied collection of punk-influenced, alt rock songs. Tracks like 'Jesus of Suburbia' and 'Homecoming' take the rock opera format and combine it with 21st century angst, whilst 'Holiday' and 'Boulevard of Broken Dreams' have urgency. 'St. Jimmy' and stand out single 'Wake Me Up When September Ends carry the albums narrative well; a story about an anti-hero (Jesus of Suburbia) who abandons his hometown and family and escapes to the city, but in the end he is ultimately driven home by his beliefs and ethics. Although not as "punk" as some consider Green Day to be, 'American Idiot' is a compelling, outstanding album that deserves all the acclaim it has received throughout the years. (SR)
For The Bin… The '¡Uno!' '¡Dos!' '¡Tré!' Trilogy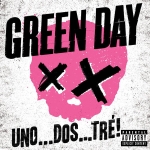 Whereas 'American Idiot' succeeded both musically and commercially, the same can't be said for subsequent releases. Whilst 2009's '21st Century Breakdown' had its pick of highlights, last years ridiculously ambitions '¡Uno!' '¡Dos!' '¡Tré!' album trilogy lacked the musical substance. From the start '¡Uno!' sticks to your typical Green Day punk rock format and fails to change throughout. '¡Dos!' is cluttered with filler and less said about 'Nightlife' the better. '¡Tré!' continues the trend as the collection comes off as a throwaway songs. Overall there isn't much to saviour from the '¡Uno!' '¡Dos!' '¡Tré!' trilogy as ultimately Green Day sound like a shadow of their formerselves and, at times, are not even putting the effort in to create songs that demand your attention. (SR)
Essential Green Day Playlist
'2000 Light Years Away' taken from 'Kerplunk'
'Sweet Children' taken from 'Kerplunk'
'Don't Leave Me' taken from '1039/Smoothed Out Slappy Hours'
'Longview' taken from 'Dookie'
'She' taken from 'Dookie'
'When I Come Around' taken from 'Dookie'
'Geek Stink Breath' taken from 'Insomniac'
'86' taken from 'Insomniac'
'Redundant' taken from 'Nimrod'
'Uptight' taken from 'Nimrod'
'Good Riddance (Time Of Your Life)' taken from 'Nimrod'
'Blood, Sex and Booze' taken from 'Warning'
'Waiting' taken from 'Warning'
'Jesus Of Suburbia' taken from 'American Idiot'
'Wake Me Up When September Ends' taken from 'American Idiot'
'Whatsername' taken from 'American Idiot'
'21st Century Breakdown' taken from '21st Century Breakdown'
'21 Guns' taken from '21st Century Breakdown'
'Oh Love' taken from '¡Uno!'
Listen to our Essential Green Day Playlist on Youtube or Spotify.
Green Day links: Website|Facebook|Twitter
Words by Christopher Smith (@chrissmith_catp) and Sean Reid (@SeanReid86)