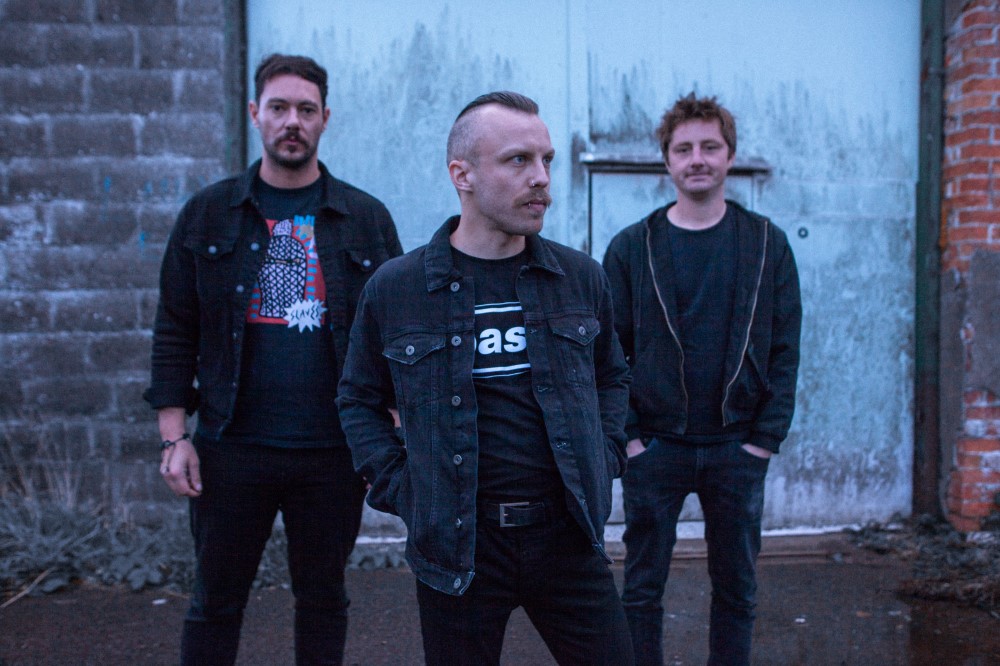 The city of Hull has had its fair share of ups and downs, from rebuilding after the Second World War blitz to once being named Britain's poorest cities to being the UK's City of Culture last year. Without a doubt, it's a city that has an underdog mentality amongst its complex fabric of people, culture and viewpoints. It is this mentality that is embedded in hardcore punk trio Three Day Millionaires.
Today we're premiering 'The Snub', the latest single from the three-piece. It's a three-minute slice of road-worn, spirited punk with lyrical venom. "I remember walking into practice one night with the chord progression for the chorus and the vocal melody. It was always going to be a feel-good song, at least lyrically, but I distinctly remember feeling like a massive weight had been lifted off my shoulders," explains vocalist and bassist Daniel Harrison. "It was like the song grasped all my negative emotions and energy and turned them into something positive. I feel great every time we play it."
'The Snub' by Three Day Millionaires is out now.
To celebrate the release of 'The Snub', Three Day Millionaires will play a series of shows over the coming months.
October
30th Gorilla Studios (HNC), Hull
November
9th Fuel Bar, Manchester
11th The Dev, Camden London
December
14th 360 Club, Leeds
Three Day Millionaires links: Facebook | Twitter | Instagram
Do you have a new video or release you'd like to premier on Already Heard? If so contact Sêan Reid to find out more.
---
If you have enjoyed reading this article and would like to help us produce more content and promote more great new music, please consider donating to our Patreon page.