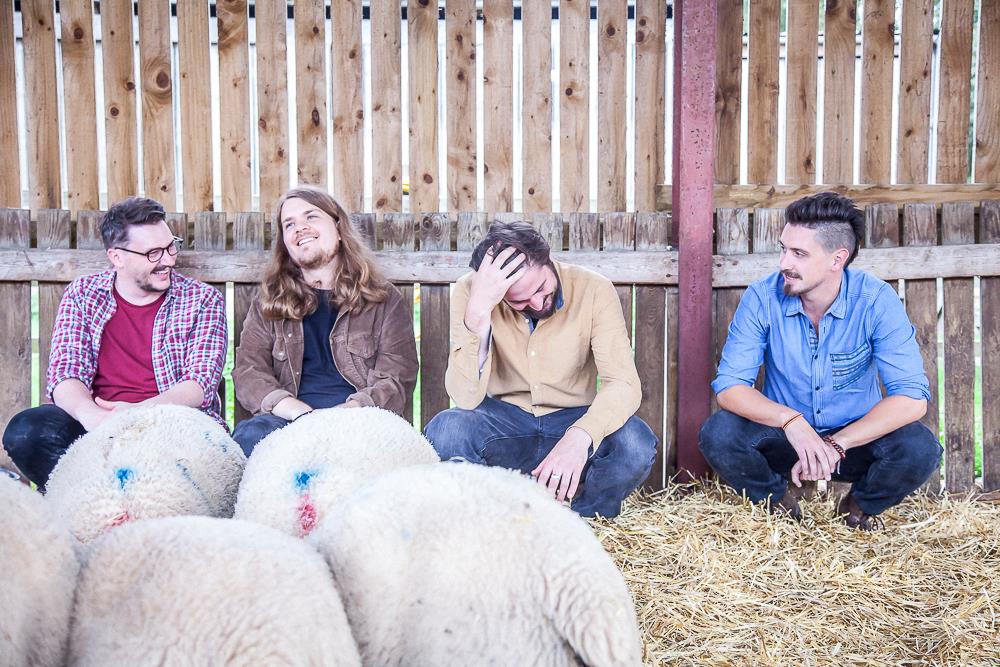 This past May, the music world was saddened to hear about the passing of Scott Hutchison. Known for his work with Frightened Rabbit as well his solo project (Owl John) and various collaborations. Throughout his life, Scott spoke openly of his issues with depression and anxiety, channelling it into his music.
In the months since Hutchison's untimely death, many have paid tribute to Scott while raising awareness of mental health. Today, we're premiering a cover of one of Scott's songs by one of the many bands who have been influenced by his work.
Hertfordshire indie-punks Brutalligators have recorded a cover of Frightened Rabbit's 'My Backwards Walk'. A longtime fan-favourite, the quartet serve up a stripped back rendition, which neatly highlights Hutchison's emotive songwriting prowess.
The cover is set to be released this Sunday (August 5th) with all money from sales and streams going to the Scottish Association for Mental Health, Frightened Rabbit's chosen charity.
On the recording of their cover, Brutalligators told us the following:
"As a band who both love Frightened Rabbit and have multiple members who suffer from depression, we were deeply affected by Scott's passing. Like many, we didn't know what to do with this feeling other than celebrate his music and do our best to help raise awareness about mental health wherever possible. A few days after the news of Scott came out, we started including 'My Backwards Walk' in our sets, and we decided to sit down and record it to see if we could do some more good."

In addition to releasing the track, Brutalligators have organised an all-dayer called 'How To Make Friends'. Set to take place this Sunday, they will be raising money for Heads Above the Waves, great non-profit that helps raise awareness of depression and self-harm in young people.
Joining Brutalligators at the Sebright Arms in London will be headliners False Advertising, I Feel Fine, Yr Poetry, Wolf Girl, Fightmilk, Solution Hours and Wutip.
Tickets are £10 (£15 on the door) and are available through WeGotTickets and DICE.
'My Backwards Walk' by Brutalligators is released on Sunday, 5th August on Bandcamp.
Brutalligators links: Facebook | Twitter | Instagram
---
Do you have a new video or release you'd like to premier on Already Heard? If so contact Sêan Reid to find out more.
---
If you have enjoyed reading this article and would like to help us produce more content and promote more great new music, please consider donating to our Patreon page.