This week we head back to our resident Something For The Weekend writer, Rosie Kerr (Ebb & Flow PR).
The bands I've picked this week all vary in genres, but are all equally impressive in their genre and amongst their peers. There's not really much in the way of an introduction this week. I thought I'd let the below do the 'talking'.
If your label, band or company would like to become a guest writer for Something For The Weekend – contact Sean Reid to find out more information.
Boston Manor
For Fans Of: Turnover, Citizen, Run For Cover Records roster
Boston Manor hail from the Blackpool shores and released their five-track debut EP 'Here/Now' about a month ago now. Immediately you can hear the influences gone into this band (and they even mention certain bands in their lyrics). Essentially, it's a refreshing British take on an already established American genre. It's pop-punk, but for an older generation. The EP is available via their Bandcamp for a pay-what-you-want price and I strongly recommend you go download it because I think this band could be one to watch this year.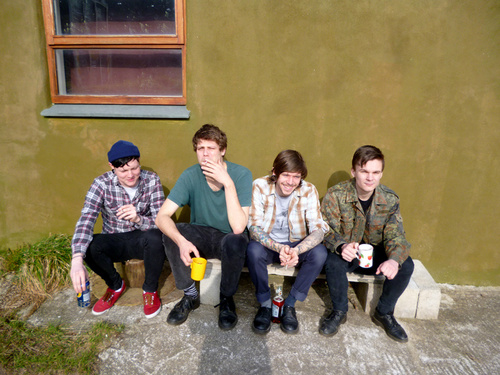 Crows An Wra
For Fans Of: Ravachol, Baton Rouge.
Crows An Wra are a new band that everyone should be keeping an eye on. In my opinion, they're one of the very few UK artists doing the 'skramz' style well. Not only does their debut record, a self titled 5 track affair, offer the passion you'd expect from this genre, it also lays down some beautifully done melodic guitar work. From the ashes of other incredible UK bands, Crows An Wra arose, and I can almost say I'm happy for the demise of previous bands if this is what came from that. Their record is available to pre-order from a number of labels (UK release, Europe & USA) and having seen a picture of the actual record it self, it's really worth owning for that alone, but you do have the added fact that the music is incredible so get ordering!
<a href="http://crows-an-wra.bandcamp.com/album/crows-an-wra" data-mce-href="http://crows-an-wra.bandcamp.com/album/crows-an-wra">Crows-An-Wra by Crows-An-Wra</a>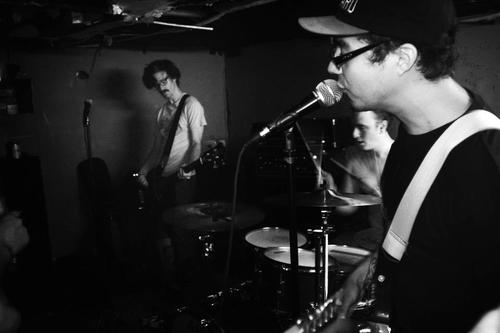 Sneeze
For Fans Of: Donovan Wolfington, Weezer.
Now I have no idea how I first came across Sneeze, but it was instant love. A pop/punk (more punk) infused lo-fi juncture – packed with all the grungey sing-a-longs you could ask for. Their record 'I'm Going To Kill Myself' was released about a year ago, but is finally seeing its vinyl release in the next month. Our good friend Joe over at Close To Home Records is dealing with the UK release of this record and he was right to get involved with this band because I can safely say that once people give this band a listen, they'll be instantly hooked like I was.
<a href="http://sneezeus.bandcamp.com/album/sneeze-im-going-to-kill-myself-june-3rd" data-mce-href="http://sneezeus.bandcamp.com/album/sneeze-im-going-to-kill-myself-june-3rd">Sneeze "I'm Going to Kill Myself" JUNE 3RD by sneeze</a>