After making its long overdue return last week, our resident "Something For The Weekend" writer Rosie Kerr is back once again with three more bands for your listening pleasure.
Hey y'all. I'm back again another week to bring you three new exciting bands to get you through this terrible weather we're having right now (at least in the UK we are, as always).
If your label, band or company would like to become a guest writer for Something For The Weekend – contact Sean Reid to find out more information.
Idiot Kid
FFO; Tigers Jaw, Pity Sex
Idiot Kid are another PA band creating a low-fi emo wonderland. It's super easy to see a release like this going unnoticed by the masses, when it really should be adorning all our lives. I know very little about Idiot Kid other than the obvious available on their web pages but a friend posted this on facebook and I'm so glad they did. 'Stick Your Head In The Water' is available for 'pay what you want' on Bandcamp – go make your evening a little more lovely.
stick your head in the water by idiot kid
Catch Idiot Kid on Facebook, Twitter, Bandcamp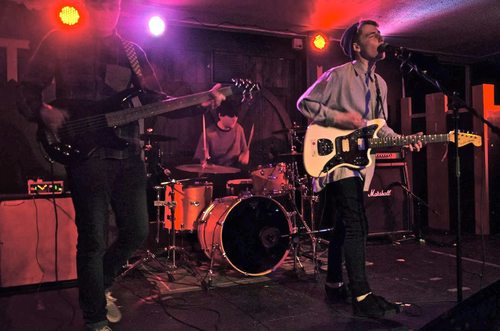 College
FFO; Algernon Cadwallader, Dikembe
Isaac, Joel, and Liam make up Canterbury trio's emo/indie band College. Loved by the hoardes of UK Emo and suchlike, College have recently released a new track, 'Stage Two Means Nothing' and it shows progression in the right direction. All donations on this single go toward releasing their 8 track mini album and I, for one, couldn't be more excited for more new music by the trio. This single is a snippet of more amazing music to come.
Stage Two Means Nothing by College
Catch College on Facebook & Bandcamp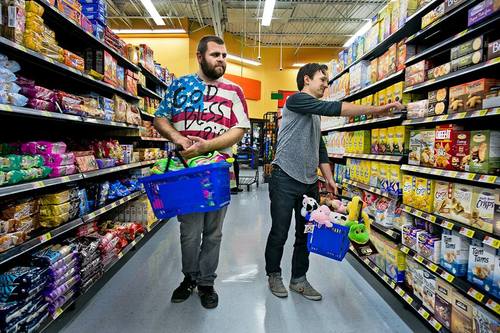 The Weaks
FFO; Weakerthans adoration
My final band this week is, yeah again, another great Philadelphia indie/emo band. The Weaks have recently announced their signing to Lame-O Records and the release date of their album, 'The World Is A Terrible Place & I Hate Myself And Want To Die' on February 11th. You can pre-order NOW from The Lame-O Records online store and my advice would be, do it, don't be stupid. For now, have an older track called 'Mascara' to tide you over.
Catch The Weaks on Facebook, Bandcamp, & Lame-O Records