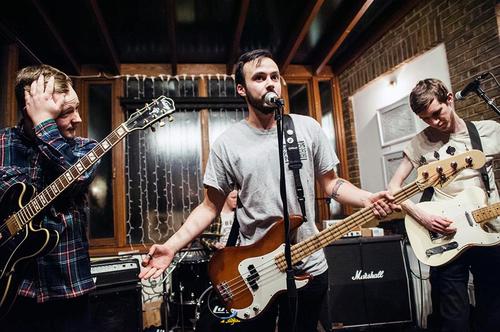 For this edition of "Something For The Weekend", we're welcoming back Sean Sheehy from Kingston-Upon-Thames DIY label Youth Camp Records as a guest writer. Sheehy is also a member of rising UK pop-punk band Losing Sleep.
Coincidently the Kingston quartet are set to play a run of shows next Bank Holiday weekend. They will be joined by T-Shirt Weather, who they released a split EP with earlier this year.
Nevertheless before they hit the road, Sean took some time out to suggest three acts for your weekend listening pleasure.
If your label or band would like to become a guest writer for Something For The Weekend contact Sean Reid to find out more information.
Thank you for reading, I hope you enjoy these songs as much as i do!
Martha
Martha are a band of humans from Pity Me, County Durham. They've been playing all over the UK for a few years now and they're releasing their first LP next week through Fortuna Pop (ya no, that indie pop label that have released hundreds of records by everyone from Joanna Greusome to Pains At Being Pure At Heart) & Salinas Records (in the states, & ya no that label right? They released that classic P.S Eliot LP and the Ambulars & Delay records?!!!).
I think they've done something really special with this record, 'Courting Strong'. They have written an album that is a total throw back, but they have taken it somewhere that sounds totally modern & relevant at the same time. The nods to the 80's british indie, the nods to the punk rock, the nods to the radio pop songs that influence this album aren't too important if you can't pick up on that stuff.
Martha links: Facebook|Bandcamp|Twitter|Tumblr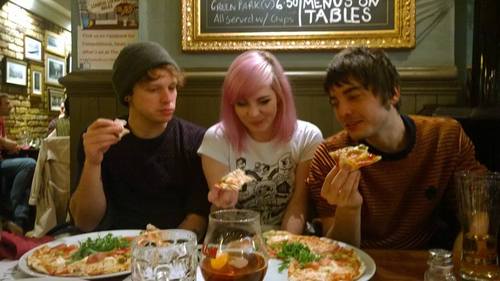 Doe
Doe are a real breath of fresh air, to me at least. It's great to see a band growing with every release & so excited to play so many shows and see so many places so early on all off their own back. Breeders and Sleater Kinney are the two comparisons that come up most, so if you love those two bands then listen to Doe as soon as you can!
Doe links: Website|Facebook|Twitter
Olive Anne
The best songwriter that I am aware of. Honestly i think Livi will be writing songs i will love for the next 15 years. I've heard she is working on a new record, full band & she now sings in the brilliant Garage/HC band Twisted. Very Exciting. Listen to 'Porcupine' & try & comprehend how a song like that is written!
Olive Anne links: Facebook|Bandcamp
Losing Sleep tour dates:
May
Friday 23rd The Victoria, Dlaston, London. W/ Me&Goliath, Feature & Holy Pinto
Saturday 24th Empty Shop, Durham W/T-Shirt Weather & Healing Powers
Sunday 25th Wharf Chambers, Leeds W/T-Shirt Weather & Good Grief
Monday 26th Wahlbar, Manchester W/T-Shirt Weather, Boston Manor, Nathan Detroit & Holy Pinto
Losing Sleep links: Facebook|Bandcamp
Losing Sleep Photo Credit: Maryam Hassan.