Our resident "Something For The Weekend" writer Rosie Kerr is back once again with three more slices of musical goodness for your weekend listening pleasure.
This edition includes a heavily hyped Canadian punk band, a Philadelphian lo-fi emo band and a brand new punk rock trio from the States who have recently released their first song.
If your label, band or company would like to become a guest writer for Something For The Weekend – contact Sean Reid to find out more information.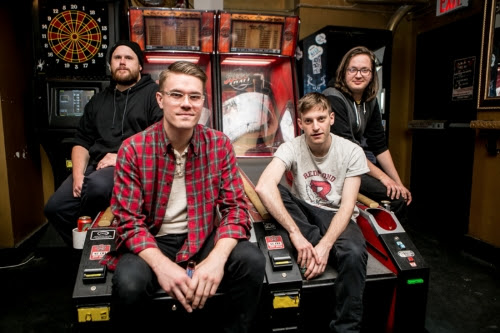 PUP
FFO; Loud guitar punk with passion
PUP are 4 Tornoto punks who play loud music, very well. They've been recently getting amazing press from everyone who listens and rightly so. Their debut self-titled has been out in the homeland for a little while now, but for the rest of the world the planned release is April 8th via Side One Dummy. You can listen and download one track from their record titled 'Reservoir' for free, so, you know, do it already. Jump on the hype train because for once, the band is worth it.
PUP links: Bandcamp|Facebook|Twitter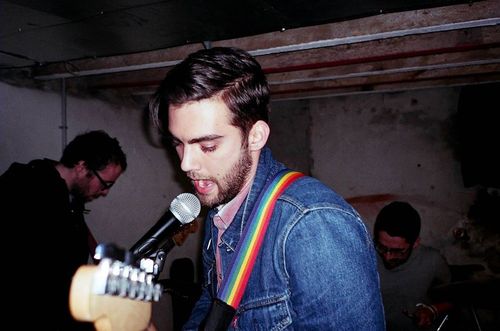 Olive Drab
FFO; Tigers Jaw, Nirvana.
I've been waiting for something else to appear from Olive Drab, more Philadelphians, since their last record the 'Girl EP' in October 2012. 'The Big Sleep' really is everything I could've wanted from a follow-up record. The perfect blend of lo-fi emo, or as they say, loser rock / blow fi. The record is currently 'pay what you want', as most of the best ones are. Do go give this a chance, I guarantee you won't be disappointed.
<a href="http://olivedrab.bandcamp.com/album/the-big-sleep" data-mce-href="http://olivedrab.bandcamp.com/album/the-big-sleep">The Big Sleep by Olive Drab</a>
Olive Drab links: Bandcamp|Facebook|Tumblr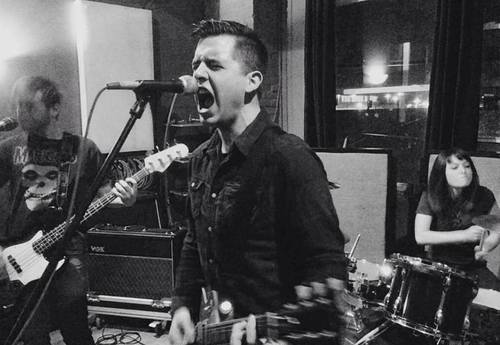 Awkward Talking
FFO; The Holy Mess, Iron Chic, Latterman.
Awkward Talking are a brand new band from Philadelphia (the land of wonderful music). Currently there's only one track available, 'Ellis Island', and if this is a view of what's to come then you need to immediately keep your eye on them. On first listen I was instantly hooked and it leaves you wanting more, and more, and more. It's the epitome of great punk rock. It's currently 'pay what you want' so there's no excuse to not at least check this out.
<a href="http://awkwardtalking.bandcamp.com/track/ellis-island" data-mce-href="http://awkwardtalking.bandcamp.com/track/ellis-island">Ellis Island by Awkward Talking</a>
Awkward Talking links: Bandcamp|Facebook|Twitter
Words by Rosie Kerr (@Rosiekerr)