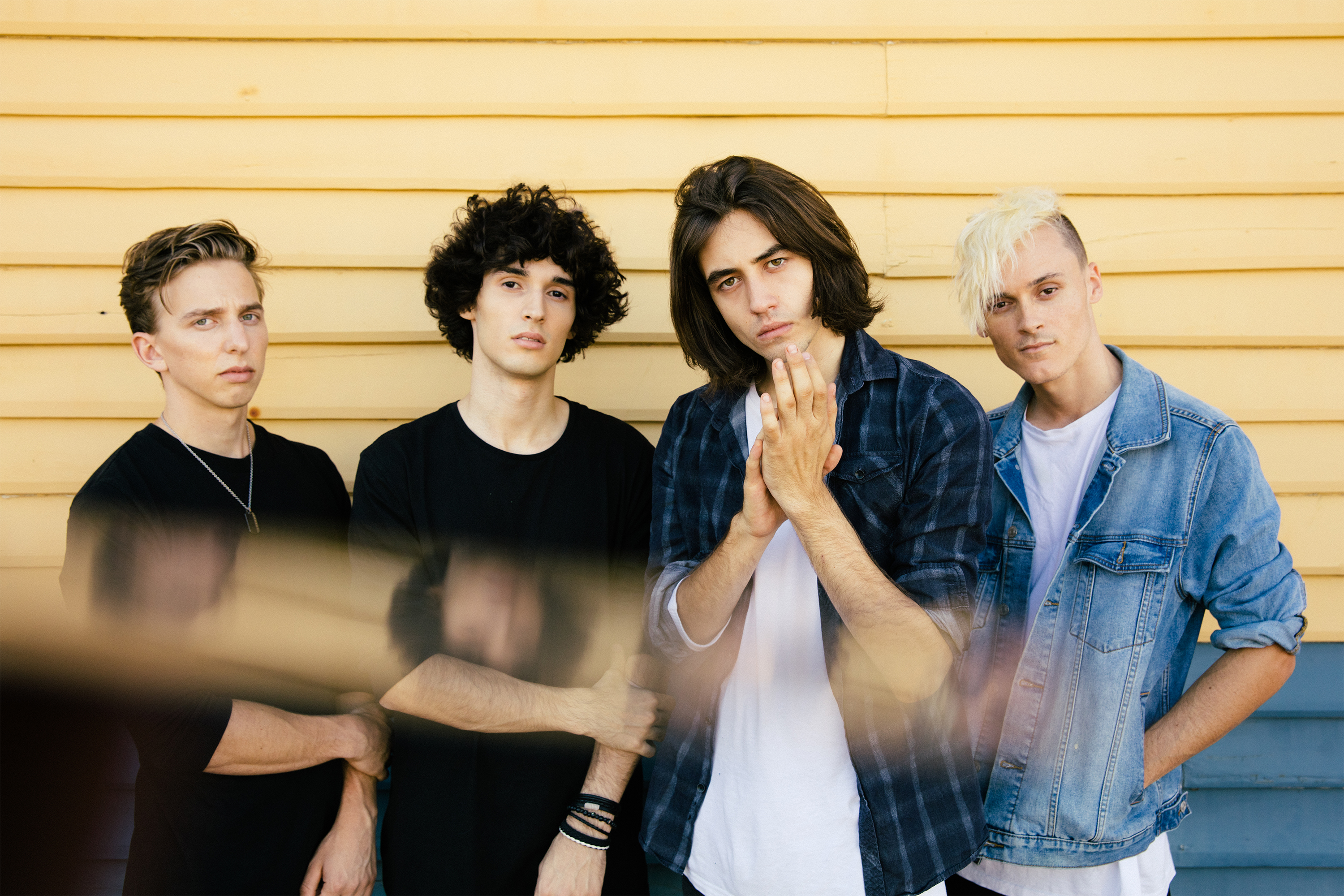 The UK festival season is fast approaching. For many, it kicks off at the annual late May Bank Holiday weekend gathering known as the Slam Dunk Festival. Over the coming weeks, we will be publishing a plethora of Slam Dunk Fest related content.
Today, we're bringing back our 'Slam Dunk Bites' interview series. These short interviews aim to give an insight into some of the band's heading to the Slam Dunk Festival next month. First up, The Faim.
Meet Australia's next major musical export – The Faim. Hailing from Perth, you'll be hearing a lot about the quartet in the coming months. They're currently on tour with Lower Than Atlantis and will be making various festival appearances include Slam Dunk and Download. The spotlight on the Aussie newcomers is especially bright when you count John Feldmann, Fall Out Boy's Pete Wentz, Mark Hoppus, Twenty One Pilots' Josh Dun and fellow countryman Ashton Irwin (5 Seconds of Summer) as collaborators.
Nevertheless, The Faim are quickly winning over admirers with their mix of pop-infused alt-rock. Debut single, 'Saints Of The Sinners', has been compared Panic! At The Disco at their most infectious. While 'Midland Line' is a straight-up blast of harmonious pop-rock. As we learn, both songs are just the beginning of The Faim's varied-but-fluid output.
Ahead of hitting the road (and making the UK their adopted home), we spoke to bassist Stephen Beerkens.
AH: For some festival goers this summer, The Faim will be an unfamiliar name. It seems like you've appeared out of nowhere but you've only been known as The Faim for a few months. Can you briefly bring us up to speed on the history of the band formerly known as Small Town Heroes?
Stephen Beerkens: Myself, Josh (Raven – lead vocals) and Mike (Bono – guitar) all met at high school, and formed the band in November 2014. A few months later, we found our drummer, Sean (Tighe), through his YouTube drum covers. We recorded two EPs over the space of one and a half years, then first came into contact with John Feldmann in August 2016, by sending him in a few of our demos. From there, we wrote and recorded 30 song ideas before heading to the US to hit the studio with John.
During our time at the studio, we were privileged enough to collaborate with some of our musical idols, including Pete Wentz, Josh Dun, Mark Hoppus and Ashton Irwin. Our name change occurred as we travelled back to LA for the second time for another writing session. By the end of this session, we had culminated a large number of songs that we're extremely proud of and excited to share with the world!
AH: From looking at your touring schedule, it's looking like the UK will become your second home in the coming months. What can people expect they come to watch you supporting Lower Than Atlantis or at Slam Dunk, Download or the Great Escape?
Stephen: People can expect a pumping, high energy show from start to finish. We put a lot of our personality into our performances, so connecting with the crowd is a huge aspect of the show to us. We also love meeting and getting to know our fans after each show.
AH: 'Saints of the Sinners' is your debut single. Does that song give us an idea of what we can expect with the future material?
Stephen: Our future material is very diverse. Everything you can expect from us is different, which is something we've always wanted to experiment with; pushing the fluidity of genre.
AH: Having worked with John Feldmann and Pete Wentz and signed to BMG, does having those links put added pressure on you as a new band?
Stephen: It definitely pushes us to work our hardest every day. We all know the long term goal of where we want to be as a band, and being involved with such a credible team keeps us driven to make the most of every opportunity we get.
AH: Going back to Slam Dunk and Download. Both festivals have a cult-like status. What are your feelings ahead of making your debut at both festivals?
Stephen: We couldn't be more excited to play these festivals. As a band who has only released one single, we feel so honoured to be playing alongside some of the bands that have inspired us from an early age.
AH: As for Slam Dunk, you're going to be playing on the Breakout stage with a mix of diverse but new bands. For up-and-coming bands like The Faim, how vital is a festival like Slam Dunk to establishing yourself?
Stephen: Festivals like these are a huge part of what goes into breaking a new band. It's such a long, enduring process to build your band from the bottom up, so the fact that the Breakout Stage is there to help bands share their art to a wider range of people is an incredible thing.
AH: Away from the Breakout stage, Slam Dunk will be playing host to a whole load of bands. Who are you hoping to see over the three days? We're guessing you'll be catching up with John Feldmann?
Stephen: We can't wait to catch up with John at Slam Dunk and finally see him in action with Goldfinger! We're also hoping to see a whole bunch of our musical influences such as Good Charlotte, Jimmy Eat World and PVRIS.
AH: Moving on to Download, it's known for being a heavy rock and metal festival. As a more pop-driven band, do you think it'll be a bigger challenge to win over the crowd at Donnington?
Stephen: Winning over audiences of different musical tastes is a challenge that many bands face. We're just ourselves on stage and stay authentic to who we are, and we find that connecting with the crowd in that way is just as effective as playing music similar to their preferred genre.
The Faim links: Website | Facebook | Instagram | Spotify
---
The Faim will be playing the Breakout stage at the Slam Dunk Festival on the following dates:
May
Sat 26 City Centre, Leeds
Sun 27 Hatfield Park, Hatfield
Mon 28 The NEC, Birmingham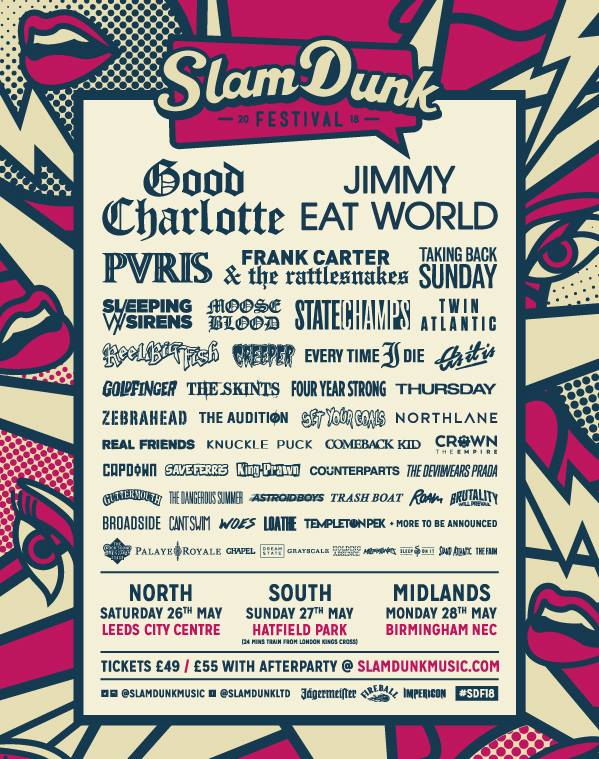 Tickets can be purchased here.
Slam Dunk Festival links: Website | Facebook | Twitter | Instagram
---
If you have enjoyed reading this article and would like to help us produce more content and promote more great new music, please consider donating to our Patreon page.