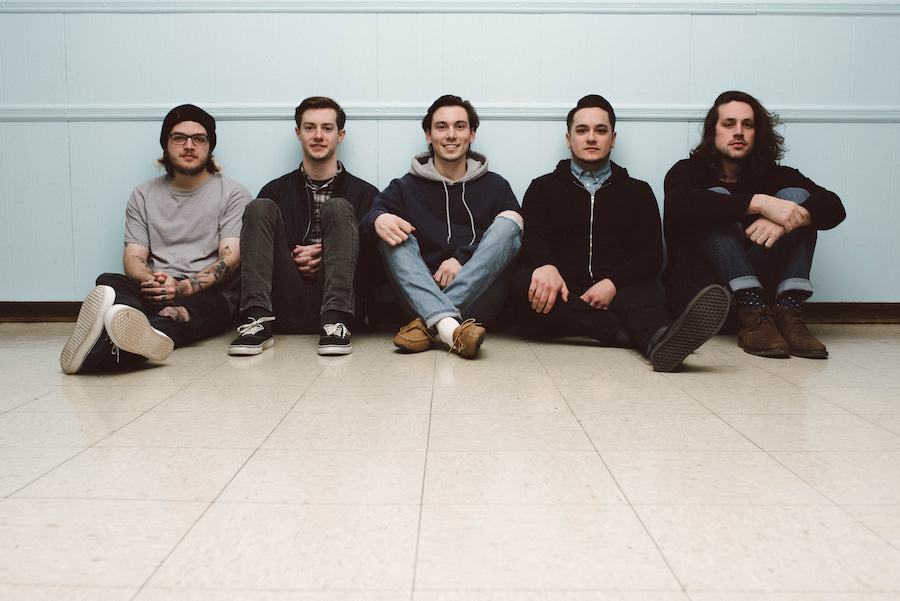 The UK festival season is fast approaching. For many, it kicks off at the annual late May Bank Holiday weekend gathering known as the Slam Dunk Festival. Over the coming weeks, we will be publishing a plethora of Slam Dunk Fest related content.
As part of our ongoing 'Slam Dunk Bites' interview series, we spoke to Grayscale. FYI These short interviews aim to give an insight into some of the band's heading to the Slam Dunk Festival next month.
Emerging from the ever-bustling Philadelphia punk scene, Grayscale formed seven years ago. However, for many, they are still a new band with last years 'Adornment' LP gaining the quintet plenty of exposure. Containing an abundance of well-rounded emotive pop-punk songs, Grayscale show versatility through straight up bangers in the form of 'Atlantic', 'Mum' and 'Come Undone', and slow, heartfelt cuts such as 'Forever Yours' and 'Slept'.
Their Slam Dunk Festival debut comes just months after their first visit to the UK, having toured with Fearless Records label mates As It Is last month, adding to the growing list of bands they've shared the stage with; Knuckle Puck, Neck Deep, Seaway, Trophy Eyes, and Four Year Strong.
As they prepare for a second trip to these shores, we spoke to vocalist Collin Walsh to discuss his expectations for SDF.
AH: You've just completed a UK/EU run with As It Is. How would you sum up your first time over here? What were your highlights?
Collin: Incredible. We went over without really having any idea how our response would be. However, every single show in Europe and the UK was absolutely mind-blowing. I never imagined our first time overseas would be so successful.
AH: Thankfully, it's not too long until we see you again here. You're coming back over for the Slam Dunk Festival. As SDF debutants, what have you been told about the festival?
Collin: I've honestly only heard great things. A lot of friends/friends' bands have mentioned to me that it is their favourite UK festival hands down. I cannot wait to witness it for myself.
AH: By the time SDF comes around, 'Adornment' will have been out for over a year. It seems the reputation of the album has grown through word-of-mouth over the past year. How have you found the growing response to the record?
Collin: That's pretty crazy to think about. The record has been received really well by so many people, I still can't really get my head around it. In addition to word of mouth, I think our label (Fearless) has done an incredible job actively getting the music in the hands of as many people as possible.
AH: The lineup for Slam Dunk has a host of classic and emerging bands, as well as some former tour buddies of yours. Who are you looking for to seeing over SDF weekend?
Collin: Obviously, As It Is and ROAM are our boys, so it'll be great to hang with them the whole weekend. We're also really looking forward to meeting a lot of bands we don't know but have heard good things about. That is one of my favourite things about touring, you meet so many people you never would otherwise. A lot of bands also will sort of recommend other bands that they think you would get on well with. Like 'You guys would get along with "X" band really well because they're into sports like you guys'. As strange as that sounds, it usually ends up being true.
AH: Lastly, Your Facebook describes you as "Philly coffee shop rock". From your recent UK/European travels, where did you find the best coffee?
Collin: Haha! I personally am a huge fan of iced coffee, so finding that was difficult overseas. Von really embraced the cappuccino lifestyle though.
'Adornment' by Grayscale is out now on Fearless Records.
Grayscale links: Website | Facebook | Twitter | Instagram
---
Grayscale will be playing the Breakout stage at the Slam Dunk Festival on the following dates:
May
Sat 26 City Centre, Leeds
Sun 27 Hatfield Park, Hatfield
Mon 28 The NEC, Birmingham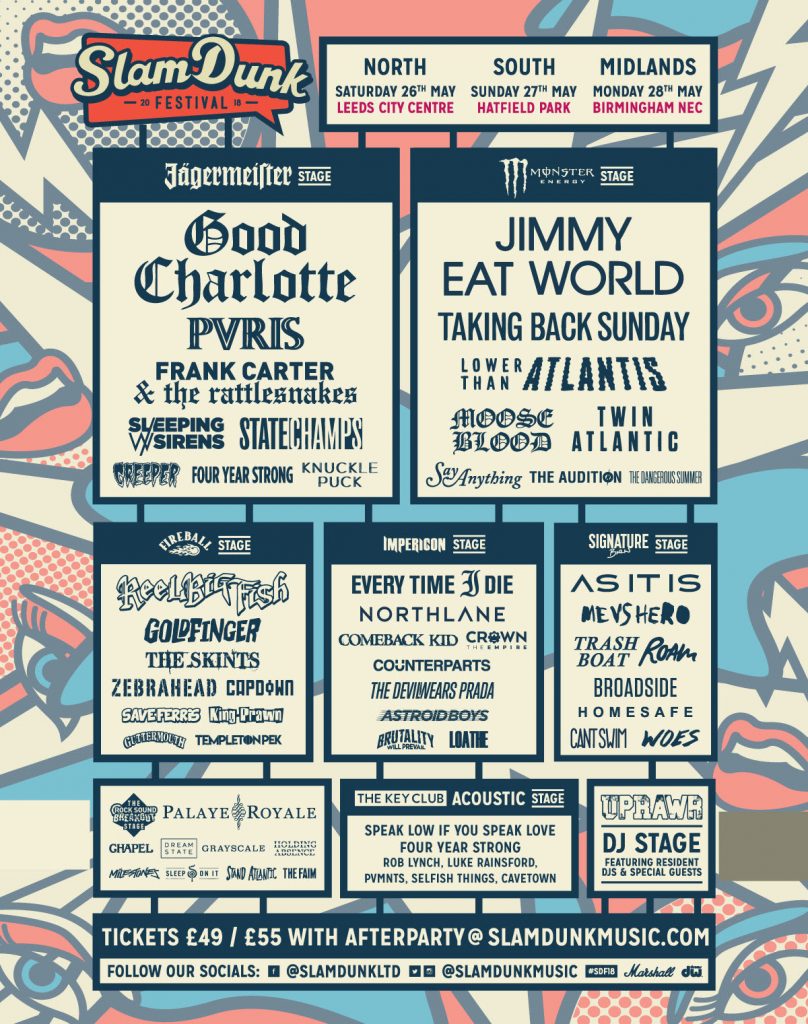 Tickets can be purchased here.
Slam Dunk Festival links: Website | Facebook | Twitter | Instagram
---
If you have enjoyed reading this article and would like to help us produce more content and promote more great new music, please consider donating to our Patreon page.