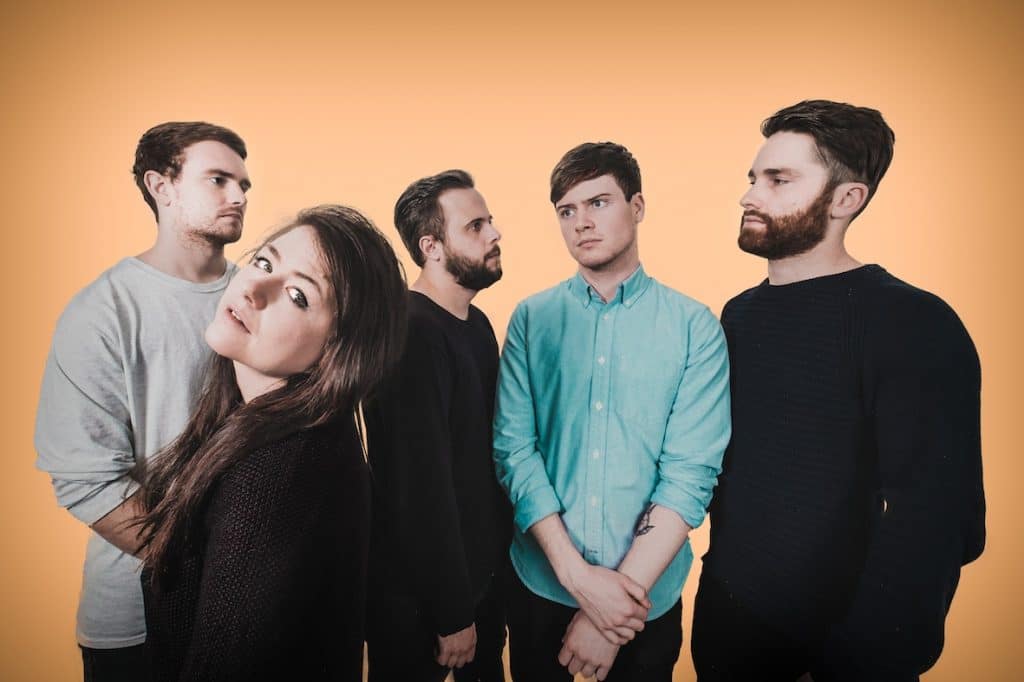 If you've been taking notice of who's been tipped for big things in recent months, then you'll be familiar with Dream State. The South Wales quintet are set to go from strength to strength as they prepare for a very busy summer.
Having reared their heads in late 2015 with promising debut EP, 'Consequences', they're kicking off the summer with the release of its long-awaited follow-up – 'Recovery'. It's a five-song onslaught of bold, melodic hardcore with CJ Gilpin's distinct, powerful vocals providing a compelling layer of emotion. From the metallic flurry of 'White Lies' to the blast beats on 'In This Hell' to the infectious bounce of 'Help Myself', Dream State have a short but effective set of songs ready to take out on the road.
Alongside shows with BabyMetal and As It Is, the five-piece will be hitting up a handful of notable festivals in the coming months. With spots at Download and 2000 Trees to come further down the line, they're set to make their Slam Dunk Festival debut later this month.
As part of the Breakout stage, Dream State will be looking to build their rapidly growing fanbase alongside a handful of up-and-coming names.
Before they packed their bags for an eventful summer, we spoke to guitarist Rhys Wilcox to find out their expectations for this coming festival season, his festival survival tips and more.
AH: This is going to be a busy month with your 'Recovery' EP being released and the first of several festival appearances. For some, it'll be their first exposure to Dream State. How would you sum up the band's sound and live show?
Rhys: Our music is typically energetic, raw and emotional and I'd say the same goes for our live show! No two gigs are ever the same, but we always give it everything we've got.
AH: With appearances at The Great Escape, Slam Dunk, Download, 2000 Trees and more lined up, people are going to get plenty of chances to see you over the summer. As a relatively new band, how vital is the festival season to get the attention of new fans?
Rhys: Festivals are amazing because they're a chance to show people that haven't heard of us before what we've got to offer as a band. I think people tend to go to festivals with an open mind and that kind of mindset is ideal for discovering new music and having a good time.
AH: You played at Reading and Leeds last summer, what did you learn from that experience and how has it affected Dream State's live show?
Rhys: Reading and Leeds were our first ever festival shows, so it felt like a massively different live experience than we were used to! Once the nerves were out of the way we just did our thing and had a blast, so it taught us to be confident in ourselves and enjoy the moment.
AH: Having signed to UNFD and with a host of festival spots planned, do you feel any pressure to meet the expectations that have been made due to the attention the band has been receiving?
Rhys: We still consider ourselves to be a band that's in its infancy, so we're constantly pushing ourselves to try and keep up with the standard that's expected of us. It can be tough, especially with work and commitments outside of the band, but we try our best to let our aspirations guide us.
AH: Slam Dunk, Download, and 2000 Trees are perhaps the most notable festivals in your schedule. Have you ever attend any of them? If so, what are your highlights/memories of past festival experiences?
Rhys: I've been to 2000 Trees for the last three years, so I'm pretty stoked to finally play it! There are so many great memories, some of which I hope never see the light of day, but none that I regret! And So I Watch You From Afar played a set one year where almost the entire crowd was a big, happy mosh pit that just kept on going. It was insane!
AH: At Slam Dunk, you're playing the Breakout stage alongside a host of up-and-coming bands. While the rest of the festival has a mix of established and emerging bands. Who are you hoping to check out over the weekend?
Rhys: I can't wait to see our label mates in Northlane who I've been a big fan of for a long time along with WOES who are new to UNFD like us! I'll also be checking out Loathe, Every Time I Die, Holding Absence, The Faim and many more.
AH: Download Festival has a patchy history of becoming "Drownload". What are your festival survival tips?
Rhys: Take a waterproof poncho and wellies, even if the forecast is pure sunshine. Keep dry clothes in plastic bags so they stay that way. Don't pitch your tent in a ditch. Take some snacks and beer. Fear the long-drop. Baby wipes are key.
AH: Other than yourselves, who else should people go and watch at Download and 2000 Trees?
Rhys: So many bands!! Palm Reader, Chapter and Verse, Hellions, Loathe, Cove, Rolo Tomassi, Jamie Lenman, Black Peaks, Meat Wave, Gallops, Employed To Serve, Conjurer… I could go on forever, but there's such a range of incredible bands on offer that you really can't go wrong.
'Recovery' EP by Dream State is released on 18th May on UNFD.
Dream State links: Website | Facebook | Twitter | Instagram
---
Dream State will be playing the Breakout stage at the Slam Dunk Festival on the following dates:
May
Sat 26 City Centre, Leeds – 3:30pm – 4:00pm
Sun 27 Hatfield Park, Hatfield – 2:25pm – 2:55pm
Mon 28 The NEC, Birmingham – 1:50pm – 2:20pm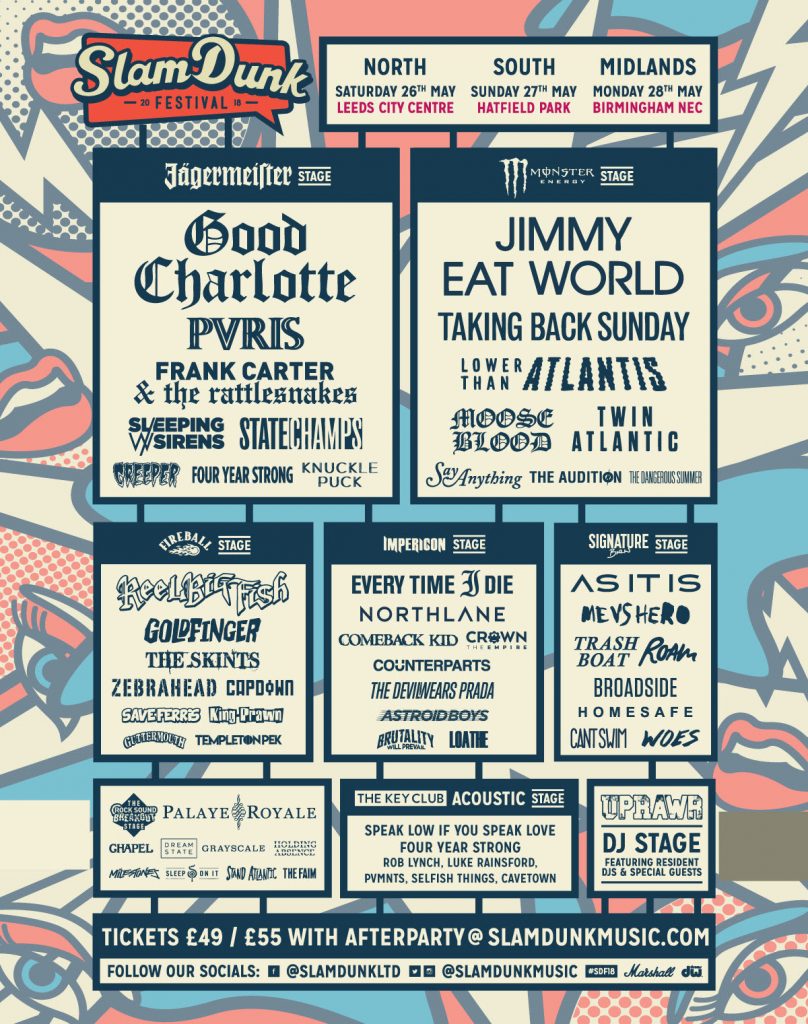 Tickets can be purchased here.
Slam Dunk Festival links: Website | Facebook | Twitter | Instagram
---
If you have enjoyed reading this article and would like to help us produce more content and promote more great new music, please consider donating to our Patreon page.