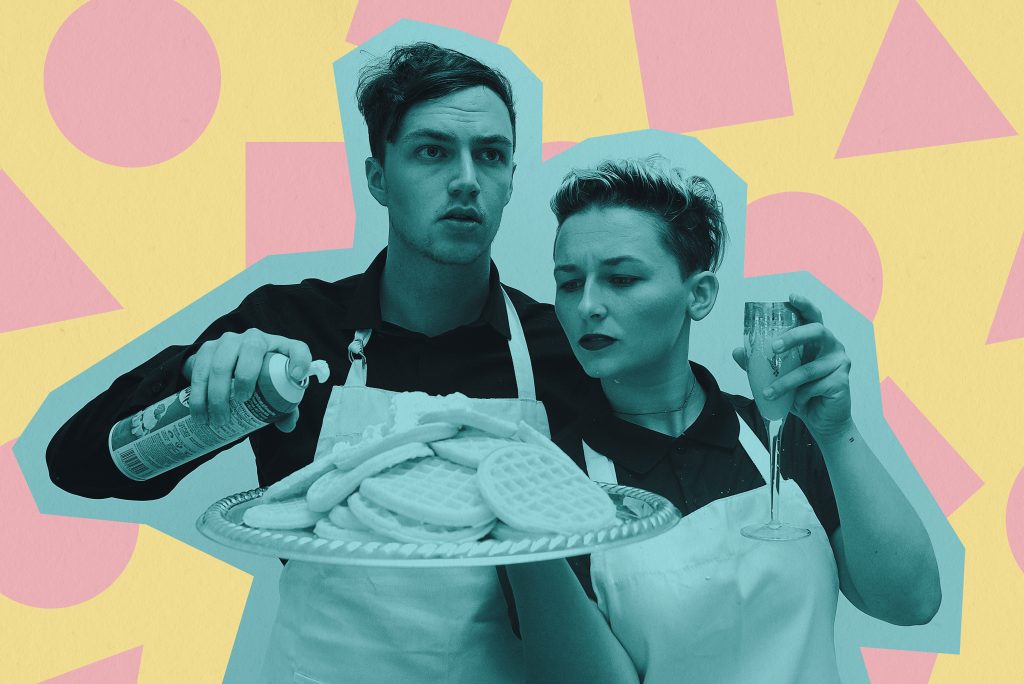 Having previously spent time in metalcore bands, Carter Hardin (ex-Nightmares) and Kortney Grinwis (ex-Favorite Weapon) came together two years to form Chapel. Instead of breakdowns and chugging guitars, the duo favour infectious indie-pop harmonies with a smattering of bold pop-rock choruses.
Last November saw the pair release 'Sunday Brunch', their debut EP. Showcasing a mix of anthemic synth-led pop (see 'We've Got Soul') and ridiculously catchy choruses ('Caught Up'), Chapel have quickly caught the eye of many. While touring with names such as Waterparks and As It Is, isn't going to hurt their cause.
Nevertheless, Chapel are sure set to keep their momentum going as they plan a second UK visit later this month. As part of the Breakout stage at the Slam Dunk Festival, the Athens, GA duo are set to join a handful of notable up-and-coming names over the late May Bank Holiday weekend.
To find out more about what Chapel is all about, we spoke to vocalist/guitarist Carter Hardin.
AH: For some, Slam Dunk will be their first exposure to Chapel. How did you two come together? 
Carter: Kortney and me have known each other for over the past few years, but we didn't really decide to be in a band together until 2016. At the time I was writing a lot and she was doing some YouTube covers. I needed someone to track drums on a song idea I had a so I asked if she could fly down to Georgia to help. She did. During that process, we quickly realized we were the same person, and wanted to create the same things. It only made sense to start a band.
AH: 'Sunday Brunch' was released last November. For those who have yet to check out the EP, what are they missing out on?
Carter: Well if you haven't, CHECK IT OUT! It has seven songs. Very personal, blunt, and fun songs to dance to.
AH: Later this month, you're going to making your Slam Dunk debut. As an overseas band, what do you know about the festival and what are your expectations for it?
Carter: To be honest I don't know what exactly to expect. We are very new to doing a festival run in general, so I'm excited to give it a go.
AH: You're going to be part of the Breakout stage, which highlights up-and-coming bands. How vital is a festival like Slam Dunk to establishing yourself?
Carter: I think its pretty vital. We're essentially showcasing to thousands of possible new fans, so it's important for us to bring our 'A' game a really put on a show.
AH: This is going to be your second time in the UK following touring with Waterparks. For those who didn't catch you on that tour, what can they expect from a live Chapel show?
Carter: I'd like to say you can expect a really fun and interactive show from us. As well as some inflatable breakfast items.
'Sunday Brunch' EP by Chapel is available now on Rise Records.
Chapel links: Website | Facebook | Twitter | Instagram
---
Chapel will be playing the Breakout stage at the Slam Dunk Festival on the following dates:
May
Sat 26 City Centre, Leeds
Sun 27 Hatfield Park, Hatfield
Mon 28 The NEC, Birmingham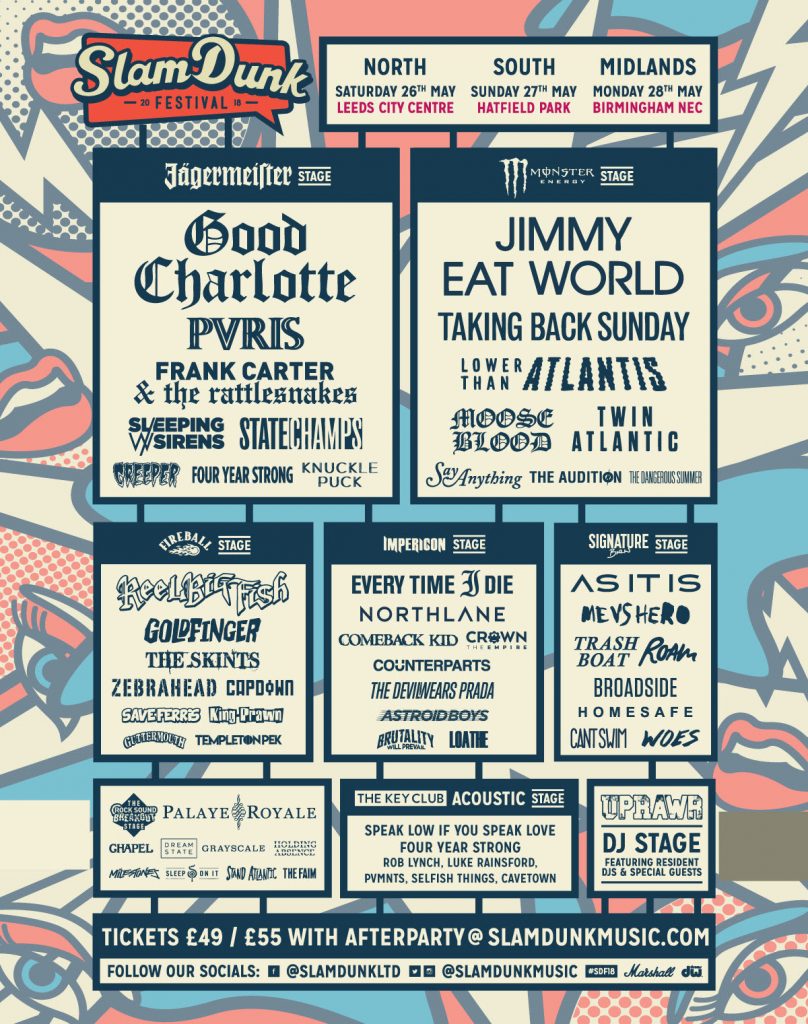 Tickets can be purchased here.
Slam Dunk Festival links: Website | Facebook | Twitter | Instagram
---
If you have enjoyed reading this article and would like to help us produce more content and promote more great new music, please consider donating to our Patreon page.