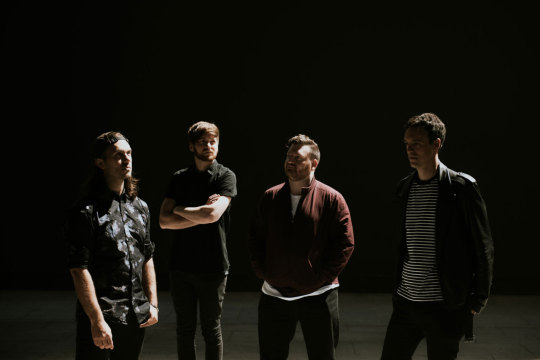 Since coming together last summer, London quartet Twin Jackal haven't wasted any time making waves with their first two singles; 'Humility' and 'Cruel'. With a melting pot consisting of math rock inspired riffs, soulful vocals and emotive harmonies, they're rightly considered as "ones to watch".
Tomorrow they're set to release a third single titled 'Make Me Brave'. However, Already Heard has teamed up with the band to give you an exclusive first listen.
The track sees Twin Jackal take a more considered approach with its piano spine giving way to stabbing post-hardcore guitars, while vocalist Anthony Chapman provides a positive message hope.
"The inspiration behind the song is introspective perseverance," the band told us about the track. "The chorus 'Play your hand while your hearts still beating' is a message to anyone who'd felt they'd underachieved and telling them you're only a limit to your own endeavours. While the verse describes the frustration of trying to get somewhere and just missing out."
'Make Me Brave' by Twin Jackal is released on 30th March.
Twin Jackal links: Website|Facebook|Twitter|Instagram
Do you have a new video or release you'd like to premier on Already Heard? If so contact Sêan Reid to find out more.