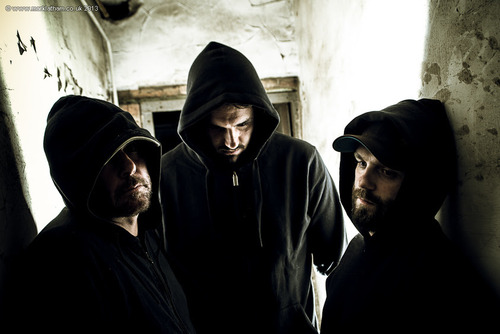 Northern cult rockers Servers have premiered their video for 'Claustrophobia' and can be viewed after the jump below.
Servers Frontman Lee Storrar made the following comment about the song:
"The song for the video, Claustrophobia, is about Crisis Creation, basically how people employ tactics designed to create or deepen confusion, fear, guilt or doubt. i.e. "you aren't serving God the way he intended." For the video location we discovered this big derelict house and thought it was perfect. What we found there was disturbing. The video features a bunch of our fans, our "servers". They signed up to our website, were allocated their server number and from there were invited to be included in the video, which was something we've been keen on right from the start, as we want people to feel involved and part of the band."
'Claustrophobia' is taken from the bands latest album, 'Leave With Us' and Servers will be on tour this month.
August
08 13th Note, Glasgow (w/ The Recovery)

09 Downstairs, Aberdeen (w/ The Recovery)

10 Buskers, Dundee (w/ The Recovery)

21 The Fleece, Bristol (w/ My Ruin)

23 Rock and Blues Club, Barnsley

September

30 West Street Live, Sheffield

November
01 Hallowbean, Rotherham
In additional news, the trio will release a new EP called 'Claustrophobia' through Undergroove Records on September 15th.
1. Claustrophobia
2. Bodies in the Ground

3. Lovestruck – (Madness Tribute Cover) in aid of Teenage Cancer Trust
4. Universes and Supernovas (The Ride) – Remix by Gez Walton (ex Ghost of a Thousand, current Earthtone9) & Mark Flannery.