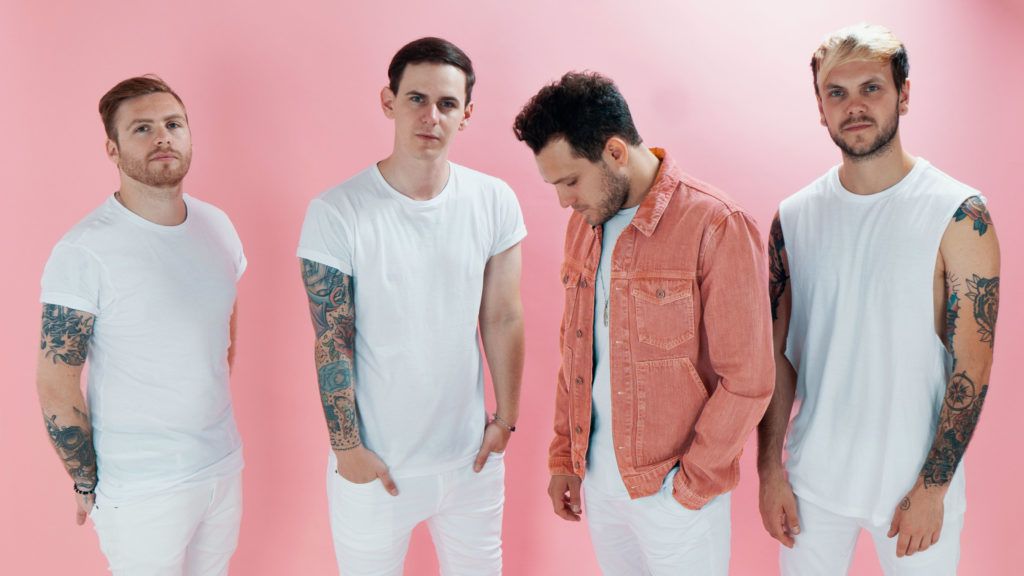 On their debut album, 'A Motion Paralysed', Brighton quartet River Becomes Ocean deliver a well-balanced set of giant anthems and tranquil lullabies, wrapped in a skin of cinematic post-hardcore. Where songs such as 'Silence Means Nothing', 'Face You', and 'Addicted' hammer along with vibrancy, only to be countered by more refrained tracks like 'Apart' and 'The Fall', showing RBO's diverse soundscape.
While the band's sound on the surface is varied, 'A Motion Paralysed' is threaded together by a sense of grandiose, with River Becomes Ocean's influences coming from a multitude of places. Alongside a range of rock and post-hardcore influences, they're also inspired by classical music and film scores.
So to mark the release of 'A Motion Paralysed', guitarist and vocalist Danny Snow picked out five of his favourite pieces of classic cinema compositions.
---

Follow us on Spotify for more playlists.
1. Ennio Morricone – The Verdict (Dopo la Condanna)
This little piece featuring Beethoven's 'Für Elise' used to be our intro for a little while. Hence it is fitting to start the list with that song. The song is a classical Morricone style song, flying you straight into the Mid-West, with smooth strings, a classical guitar that answers the piano almost in a call & response theme and the brass section blowing lonesome in the desert.
2. James Newton Howard & Hans Zimmer – Why So Serious?
Every genre of music lives of tension & release, especially Electronic and Classical Music. 'Why So Serious?' Is an absolutely dramatic tension-builder. We always try to incorporate building tension and releasing it, but when it comes to the ultimate example on how to do it, you can't escape 'Why So Serious?'
3. Alan Silvestri – Back To The Future
'Back to the Future'is one of our all-time favourite films, and there is no tour where we don't at least once play the iconic theme-song in the van. It just fuels us and gets us excited to be out on the road and ready for the next show.
"Marty! I need you to go back with me! – Where? – Back to the future!"
4. John Williams – Hedwig's Theme
John Williams is one of the best composers ever. From Star Wars, Jurassic Park, Schindlers List, Home Alone, etc. It is so hard to pick just one track. 'Hedwig's Theme' however always reminds us of our childhood. Going to the cinema to see the first Harry Potter movie, way before we had to deal with bills, rent, pension, etc. "Hedwig's Theme" is full of magic and doesn't only capture the whole Harry Potter world into a song, but also makes us feel magical.
5. Mark Mancina – August's Rhapsody
If you are into music, the film 'August Rush' is a must! It is such a beautiful approach on where you can find music. Besides the typical Hollywood Drama/Happy-End plot, the music is what makes this film so amazing! 'August's Rhapsody' is the grant finally and a masterpiece of songwriting. Combining everything we have discovered in the film and ending a beautiful journey.
'A Motion Paralysed' by River Becomes Ocean is out now on Department Musik. Order the album here.
River Becomes Ocean links: Website | Facebook | Twitter | Instagram