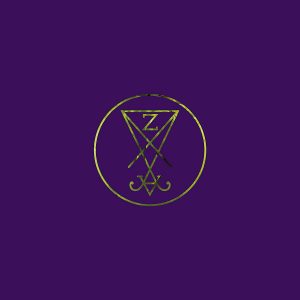 Zeal & Ardor's 'Devil Is Fine' was a prime example of an album's concept superseding its execution. The narrative of African-American slaves break away from their masters and turning to Satanism is one that could have produced some fascinating results. But in the clunky mix of black metal and Delta blues, not to mention its brevity, very little came from it.
However, with new release 'Stranger Fruit', the concept has been revisited in a far more effective way. An extended format and more fluid execution, allows project mastermind Manuel Gagneux to collate both halves into something much more compelling. The atmosphere is palpable, melding a humid, heated brand of black metal with the eerie spiritualism of Delta blues on tracks like 'Don't You Dare' and 'Ship On Fire'. All backed by crackling fire and hysterical shouts to fully flesh it out.
The difference is stark, both in the presentation and breadth of performance. There's a fiery, wild-eyed quality to Gagneux's hollering on 'Row Row' and the title track, but one that is frequently grasped by evil undertones such as the deathly Latin chants of 'Coagula'. The decision to split the album with various instrumental interludes only expands it and lets the dark, natural setting breathe. Although this would work a lot better were it not for the electronic passages like 'Solve', which didn't fit in on 'Devil Is Fine', and still aren't cohesive here. Still, it's easy to overlook given the sheer volume of improvements that have been made elsewhere.
The comparison between both albums really is staggering, with 'Stranger Fruit' finally seeing the buzz around Zeal & Ardor having some tangible evidence to ground itself in. This is a truly fascinating, engrossing album that's unlike anything else in metal at the minute, and is all the better for it.
4/5
'Stranger Fruit by Zeal & Ardor is out now on MVKA Records.
Zeal & Ardor links: Website | Facebook | Twitter | Bandcamp
Words by Luke Nuttall (@nuttall_luke)