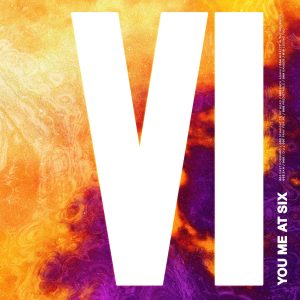 You Me at Six are still kicking around, determined to remind you of their existence with an album not dissimilar in sound to Busted's 'Night Driver'. They've even got a song on it called '3AM', although this one's nowhere near as much of a classic.
Lead singer Josh Franceschi recently said, "When you put out an average guitar record don't get annoyed when your band doesn't get the limelight – you get what you deserve." Here's hoping he's able to take his own advice, as this feels like a record fans will want to ignore, much as they have done with most their material post 'Sinners Never Sleep'.
'Fast Forward' proves their status as serious rock duuuudes by using the f-word in its lyrics. As Josh Franceschi sings "wanna be twenty-one" during 'Straight To My Head' it's difficult not to wish the same, reminiscing of a time when the band released 'Hold Me Down' and retained a semblance of relevance.
There's nothing standout about 'Miracle In The Mourning' or 'I O U' except the over-produced sound. The songs are entirely inoffensive, so much so it's difficult to even call them bad. If anything, they're just… fine.
It's not all terrible. If 'Pray For Me' or 'Losing You' had been released by an ex-member of One Direction, it'd probably feature on an edgy Topman advert or the playlist of your local Oceana. The bass-heavy, faux aggression of 'Predictable' could drag along at the end of a Kasabian release, and 'Danger' could soundtrack a half-hearted animation if a young American popstar sang it.
At this point in You Me At Six's career, Coldplay seem more exciting. They're not interesting enough for new fans and the "woe is me", boring white men sentiment is wearing thin on the over-25s. Hopefully their upcoming 'Take Off Your Colours' shows will see them out with a bang and not, as this album seems intent on, with a whimper.
2/5
'VI' by You Me At Six is released on 5th October on Underdog Records.
You Me At Six links: Website | Facebook | Twitter
Words by Kathryn Black (@kathrynblack07)