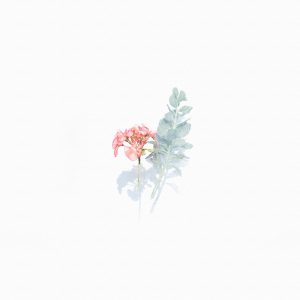 Originally starting out as a metal band, Write Home have been focusing on finding their true selves and have since created a pastel pink aesthetic with anthemic rock songs to match. Since taking their sound in a new, revitalized direction, the trio have found a rapidly growing fan base. Now the Canadian group are releasing 'Overgrown', their debut EP.
Using their alternative-rock vibe, the theme of nature is effortlessly woven throughout the band's artwork, successfully showing the passion and aspirations they have felt in the last few years. "Longing for prosperity ashore, I'm anchored to this dream, I drown at sea, let the current guide me home," Robin Parsons harmoniously sings on the title track. When paired with an inspiring and heartwarming chorus, you can't help but blissfully singalong.
Opening track 'Sow' also reveals a different side to the band as it starts with a slower piano intro and features haunting echoes. With the cold, winter setting in the song, it links to the evolution of the trio from their previous anxieties and how they have "bloomed" into who they are now. 'Gloom & Bloom', expresses tainted perceptions through the theme of conflict by using visions such as "burning bridges", a trend throughout the EP.
It is then also threaded through to the last track of the EP, 'Reap' with the notable line of "Holding onto sunrise, I will bloom." It begins with an eerie guitar strums that cohorts with an Old West cowboy duel and is then interrupted with a low bass. It eventually gives way to arena-chanting "wo-oh"'s in the backing vocals and belting harmonies, rounding up the theme of love and loss.
Overall, the band have created a brilliant concept album showing their internal growth. It has a range of sweet-sounding harmonies, head-banging instrumentals and ingenious lyrics. Write Home are flourishing into something new and have captured their passions and woes with a solid set of alternative rock ballads.
3.5/5
'Overgrown' EP by Write Home is released on 26th October.
Write Home links: Website | Facebook | Twitter | Instagram | Bandcamp
Words by Nada Olson (@nx.dx)