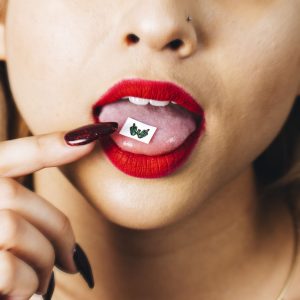 In 'Rock of Ages', aspiring musician Drew Boley is faced with the ultimatum of sacrificing his hard rock roots to appease his record label and consequently finds himself in a boy band. While it would be crass to throw such a judgement at Detroit five-piece Wilson for following a similar path for third album 'Tasty Nasty', the sound is so radically different from its predecessors it leaves listeners scratching their heads.
First making themselves known as the spiritual successors to Maylene & The Sons of Disaster on 2013's aptly named 'Full Blast Fuckery', Wilson have created a glossier product for album three. They've traded any trace of chaotic hardcore for party songs bursting with moments of mass appeal.
For all the questions this sonic switch up may warrant, they embrace this gleaming pop update with aplomb. 'Dumptruck' opens the album with chants of "This shit fucks, this shit dumps like a dumptruck", and flashy pop-metal riffs with the force of a WWE entrance theme. Alongside 'Dumptruck', 'Fuck Up My High', and the funk-driven 'My Hustle' also provide plenty moments red-blooded shredding and skyscraper choruses.

More striking is the diverse range of songwriting and influences throughout 'Tasty Nasty'. The flamenco rhythms of 'Spanish Coffee', the Silicon-Valley slickness of 'Like a Baller', and slacker pop of 'Everyone Gets A Round on Me' are all played with assured conviction. However  Chad Nicefield's change in lyrical content, and it's plethora of cultural shoutouts from 'Wayne's World' to 'Star Wars' to 'Two Girls One Cup' is downright baffling.
If Wilson's mission was to rebrand themselves as the anthemic class clowns of hard rock with 'Tasty Nasty', they've achieved it effortlessly. It's guaranteed to alienate lots of long-time fans and bring in lots of new listeners hearing them for the first time. Wilson have made some massive anthems, but the list of questions pondering why they went this direction is bigger.
3.5/5
'Tasty Nasty' by Wilson is released on 24th August on Century Media Records.
Wilson links: Website | Facebook | Twitter
Words by Andy Davidson (@AndyrfDavidson)