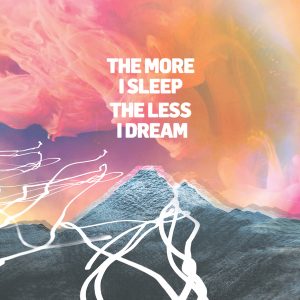 Over the three albums Scottish rockers We Were Promised Jetpacks have put out in the past, they've been unique. Not quite indie, not quite punk, but somewhere swirled in between. They made a name for themselves with singles that are more ambitious than the usual pop-rock affairs and an affinity for atmospheric deep cuts. It seems apt that their fourth album, 'The More I Sleep The Less I Dream', perfectly marries these traits to make perhaps their best project yet.
Maybe the four-year writing period helped – not forgetting the fact they supposedly threw out a whole album of material – but tracks here sound huge in terms of both concept and entertainment. 'Repeating Patterns' delivers on this from the very first twanged tones of the guitars. There's a constantly satisfying electricity in the design of this song, whether it's massive post-punk riffs or the frisky melodies that lead it forward. It balances catchy songwriting with a structure that's striving to be more than throwaway, sing-a-long radio fodder.
This approach to their music absolutely delivers too, perhaps best on tracks like 'Someone Else's Problems'. There's a persistent push forward, a brooding build-up of sound and intensity, it's intelligently thrilling without feeling inaccessible. Every line of vocalist Adam Thompson's lyrics feel engrossing, and the impassioned chorus is perfectly matched with a rising storm of shredded chords.
Their signature northern gloom makes itself known still. The title track might make the best use of it though, twisting downtrodden vocals and careful beats into a beautiful but tragic beast. Many songs here have that greyed feeling, but none feel as progressive as these powerful final minutes.
With this album, We Were Promised Jetpacks have refined their shade of alternative rock. They've whittled down what they had, grinding down their sound in the four years this album took to make. What they've left us with is a polished, robust project that sees them feeling refreshing, and at their best yet.
4.5/5
'The More I Sleep The Less I Dream' by We Were Promised Jetpacks is released on 14th September on Big Scary Monsters.
We Were Promised Jetpacks links: Website | Facebook | Twitter | Instagram
Words by Sam Seaton (@citrus_music_)