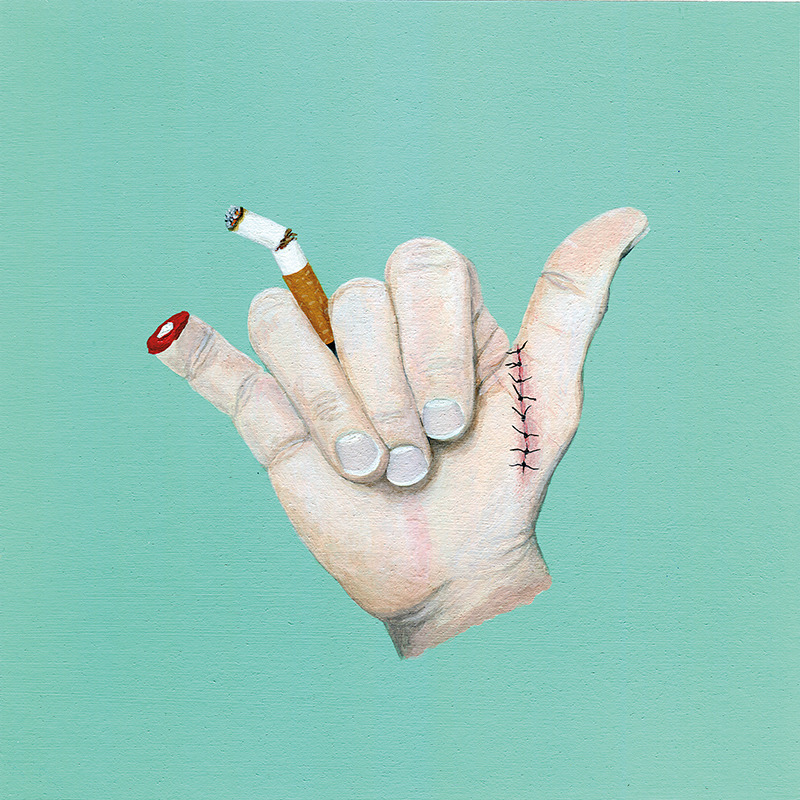 On 2016's 'Celebrate', Minnesotan trio Tiny Moving Parts established a sense of positivity amongst their brand of emo-led, math-tinged post-hardcore. Now as they return with their fourth outing, 'Swell', TMP maintain the same mantra albeit slightly bleaker.
From the offset, Dylan Mattheisen sets the tone as he roars "send all applause to your heartstrings" with a backdrop of collapsing drums and rapid guitars. The bombastic opening gives way to a reflective mid-section before powering through with its emotional release. It's a template that serves as 'Swell''s spine. It's clear Mattheisen, along with sibling duo of bassist Matt and drummer Billy Chevalier, have a flair for crafting songs that are well-balanced and engaging. For example, on 'Whale Watching' they storm in at 100MPH before reigning things in, honing in on its lyrical sentiment. While 'Smooth It Out' and 'Feel Alive' provide urgency with math-rock flourishes. The latter especially prospers with its dynamic instrumentation. Mattheisen opens himself up as he screams "I still miss you" with Jetty Bones' Kelc Galluzzo adding a haunting echo.
Galluzzo also makes a cameo on 'Caution', one of 'Swell''s highlights. Emotionally unhinged, it goes back and forth between frantic choruses and mellow verses. By the time you reach its climax, you're joining in on the harmonies and punching the air as Mattheisen sings of waiting for a slight break.
Undoubtedly, TMP are comfortable in crossing "genre borders". 'Malfunction' echoes the bass-driven angst of Touché Amoré. While the opening of 'Wishbone' has hints of American Football. Nevertheless, TMP still leave their own mark on both tracks, keeping up 'Swell''s level of consistency.
Musically, Tiny Moving Parts thrive in producing sonically bold blasts and tender flashes, that complement the lyrical tone of 'Swell'; angry, self-doubt, bitterness, and optimism. Admittedly, there isn't much in the way of progression from 'Celebrate', yet 'Swell' is the sound of a band comfortable in their place and thriving with resolute confidence. No matter what label you give them.
4/5
'Swell' by Tiny Moving Parts is released on 26th January on Big Scary Monsters (UK) / Triple Crown Records (US).
Tiny Moving Parts links: Website|Facebook|Twitter|Instagram
Words by Sêan Reid (@SeanReid86)