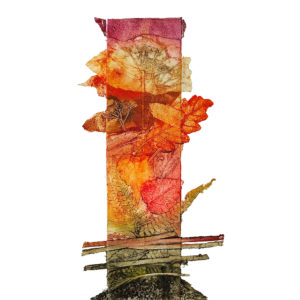 After three EPs dabbling in math rock, synth pop and even folk, The Yacht Club have finally released their debut LP, 'The Last Words That You Said to Me Have Kept Me Here and Safe'. The London quartet, featuring members of Employed To Serve and Ducking Punches, have plenty of talent and bring experienced hands to this cathartic record on the challenges of heart-breaking grief after the suicide of a close friend.
'Be Happy and Love Pt 2' picks up the thread a year after the suicide in a brutally honest fashion. Lines like "I can't hate you for it, but I can't come to terms with what you did", are sure to strike a chord. However, it's delivered with sparkling clarity; easy piano and shuffling rhythms complimenting the melodic guitar lines to build steadily to an uplifting climax.
The opener is a fair barometer for the record as they succeed in combining heart-rending emotion with an underlying sense of hope. First single, the slightly jarring math-pop of 'Heigham Park', is upbeat, despite its nostalgic longing. Again there's a sense of light at the end of the tunnel, as on the classy '21'; its massive, beseeching chorus, punchy bass riff and resounding climax taking it to another level.
Other high points include 'Hopeless', its reticent downturns contrasted by edgy bass, and the lovely 'In Amber', reflecting on the rose-tinted nostalgia of adolescent friendship in excellent style – Jack Holland taking a welcome turn on vocals. Then there's 'Be Happy and Love Part 3', their final reflection on moving on after the death of a loved one. It brings together solid bass lines, reflective moments, the meandering math of the guitars and a strong chorus in a triumphantly hopeful finale.
Although the playful 'Get Your Damn Hands Off Her!' doesn't quite fit and the math-rock/pop feel is stylistically limited, it's compensated by superb bass work and delicate piano touches, adding rich textures to this engaging album. The Yacht Club should be congratulated for their dignified approach to this beautifully cathartic record.
4/5
'The Last Words That You Said To Me Have Kept Me Here And Safe' by The Yacht Club is out now on Beth Shalom Records.
The Yacht Club links: Facebook | Twitter | Instagram | Bandcamp
Words by Edward Layland (@EdwardLayland)