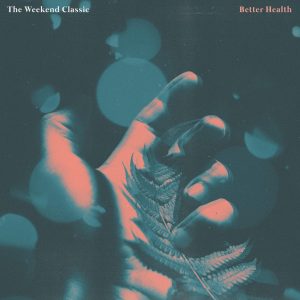 Since their start in 2012, The Weekend Classic have gradually garnered a lot of attention. Last years 'More Alive' EP benefited from being produced by Ryan Key (Yellowcard) and Chad Gilbert (New Found Glory) and have even made the occasional Warped Tour appearance. However, all these credentials mean nothing without the product to prove themselves. Thankfully, their latest release 'Better Health' is the band's best attempt at unlocking their potential to date.
Building on from the momentum of 'More Alive', this second effort, 'Better Health', has the merit of presenting itself as a more considered release. The heart-on-sleeve approach is evident from the off, as the splintering guitars on 'Detached' introduce a relaxed, inviting tone. It's not long before 'Mutual Interest' picks up the pace. With the songs introspective vocals and shimmering chords, it quickly defines itself as a standout, not only on the EP but for the band themselves.
As you listen on through the EP, automatic comparisons to bands such as Knuckle Puck or Real Friends spring to mind. What really ties this release into the world of Midwestern pop-punk though is the references to heartbreak. In the piercing ballad, 'Room To Grow', the well-mixed guitars give way to the lamenting refrains tinged with pain. The EP is littered with red-letter moments, like how the band's boyish tones bring together songs like 'Cut Me Off' or 'Daydream'. However, the real star of the show are those guitar-driven melodies that are clearly the heart of this band's sound. It is 90's alternative elements like these that, instead of feeling recycled, come through as hazy but lovable.
With only two EPs out in the world, The Weekend Classic have a great foundation with this melodically sound EP that flows together so well. The band's influences and similarities within the genre sit at the forefront of what they do, but it's their obvious talent and potential that makes them worth the listen
4/5

'Better Health' EP by The Weekend Classic is out released on April 6th on Rude Records.
The Weekend Classic links: Website|Facebook|Twitter|Bandcamp
Words by Sarah Shodipe (@Charismaqueen)