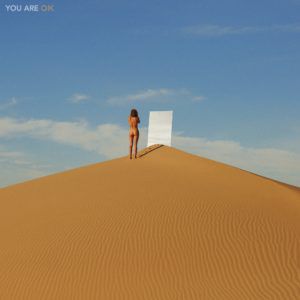 There can be a tendency for bands in the pop-punk/emo/indie mould to fall, off the wheels after they've been together for a while but on this, their seventh album, The Maine captivate and entertain almost faultlessly.
By and large, it's an accessible album that's not quite as heavy as some of their previous work; there's a strong pop sensibility here. With 'Slip the Noose', they choose a convincing opener. Its minimalist intro gives way to emphatic guitar bursts. Luckily, they don't let up for the rest of the album.
'Numb Without You' in particular stands out. Both the music and lyrical matter are intense, with the passion in vocalist John O'Callaghan's voice shining through as he sings "You are the violence in my veins/You are the war inside my brain". Matching it for intensity is 'Heaven, We're Already Here' – it's not the most experimental thing they've ever done, but in terms of sheer pop-punk spirit and anthemic quality, it has both in spades.
When they take a more stripped-back approach, it's just as effective. 'Forevermore' has little more than vocals and an acoustic guitar, but the lack of glitz works in The Maine's favour. It offers a break from the more upbeat tracks either side. Likewise, 'Flowers on the Grave' is a lengthy closer, at over nine minutes long, but it manages to be pretty enthralling. It twists and turns, almost dipping into shoegaze before the final repeated line of "I was on the verge of breaking down/Then you came around."
Overall, there's a solid balance between light-hearted and mature, radio-friendly and thought-provoking cuts, that nicely suits where The Maine are in 2019. It might be hyperbolic to suggest that they have "come of age" on 'You Are Ok', given that they are in their twelfth year together, but it's an impressive statement of intent from a band, who have rarely put a foot wrong since their arrival.
3.5/5
'You Are Ok' by The Maine is out now on 8123.
The Maine links: Website | Facebook | Twitter | Instagram
Words by Adam England (@garageflowrr)